To promote their delicious avocados California Avocados took some help and created beautiful avocado art, check out these amazing posters.
If you've ever been to California or even live there you already know that they have got some tasty avocados. People are literally slicing them and eating the everywhere. But apparently not many enough know this so California Avocados decided to promote their produce.
Luckily they didn't create the standard useless ad that just tells us that their avocados taste great. Instead, they hired artist Tom Haugomat and made him create avocado art that looks as good as a sun-ripened.. avocado.

Avocado Art
Tom created a series of illustrated posters and banners with sceneries from famous California landmarks like the Golden Gate Bridge and the Griffith Observatory. In all of the avocado art posters we see a huge avocado in the corner together with the tagline "A Taste of California".
On each poster and banner, there are people hanging out, taking a bike ride or just admiring the view, with an avocado in hand.

I love the style of these posters and hopefully, you do too, to see more great stuff like this please check out Tom Haugomat's Tumblr here. You'll find more food-related art worth checking out.
If you decide you want to eat some avocados I can help you out, just check out my avocado recipes here. For more in food art and design head over here.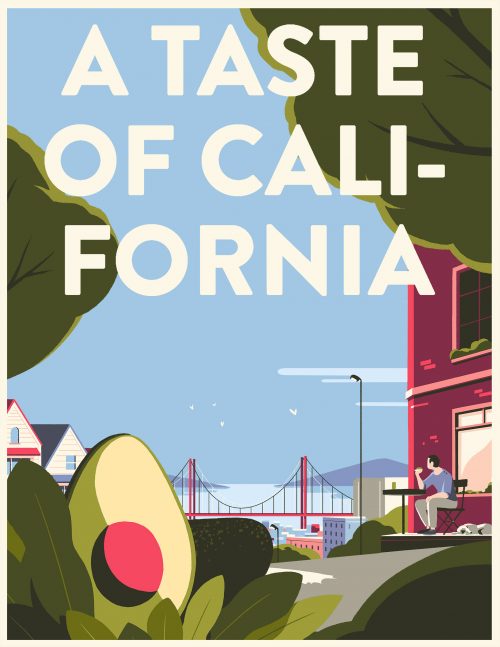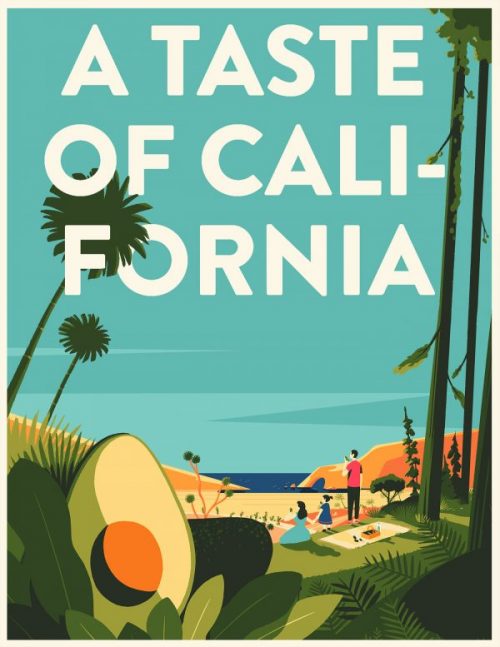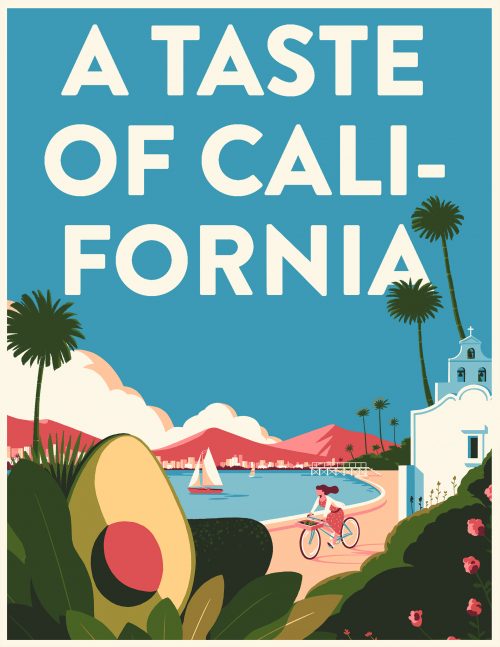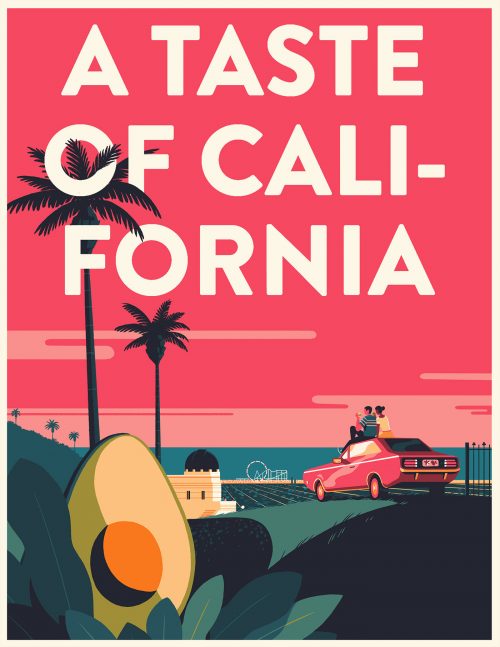 Tags: art, avocado, food art, illustration