Avocado Toast with Lumpfish Roe, Lemon and Creme Fraiche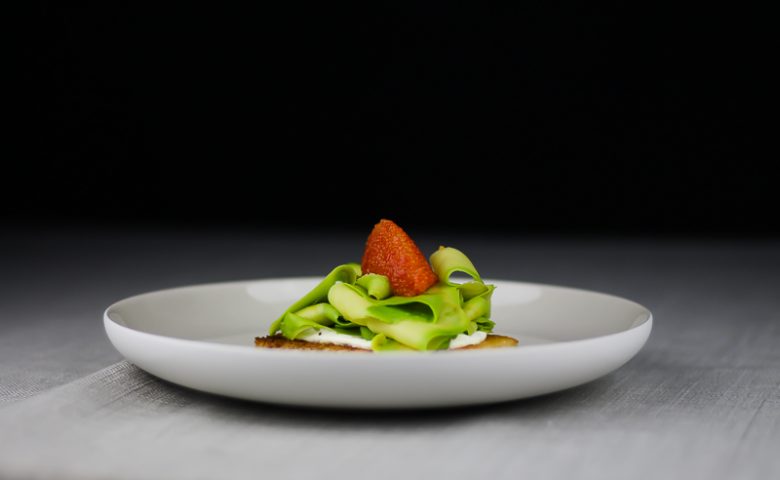 They never seem to go out of fashion, the avocado toasts. So here's another one. Try this avocado toast with lumpfish roe, a squeeze of lemon and creme fraiche.
This avocado toast with lumpfish roe is as easy as it gets when it comes to recipes. It's almost like the name is the recipe. But you never know and if you haven't made an avocado toast before it can feel good to have a recipe to rely on.
Like mentioned the recipe is the name. It is a slice of toast with the crusts cut off, toasted in butter and then spread with a healthy dose of creme fraiche. After that, I topped the toast with fresh avocado that I sliced using a potato peeler directly on the toast. I like both how the texture becomes when making it like this and as a bonus, it looks good too.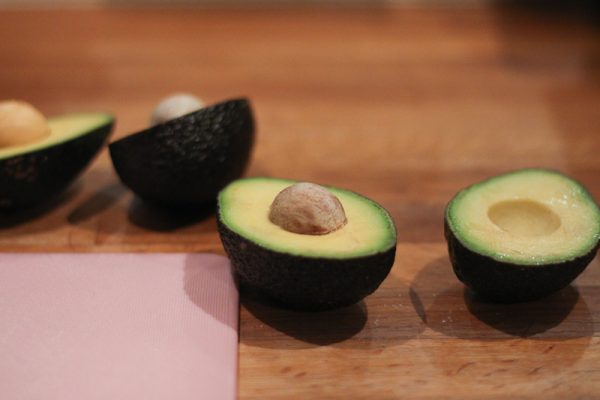 On top, I add a big spoon of lumpfish roe and then squeeze a bit of lemon on top, then simply serve it.
Lumpfish roe is common here in Sweden, you can get it in any store. I'm not sure how the availability is elsewhere so go with the type of roe that you can find and like. There are even some brands of seaweed roe out there if you want to make this toast vegetarian. Don't be afraid to experiment, that's how you often learn new things. Now let's take the recipe step by step.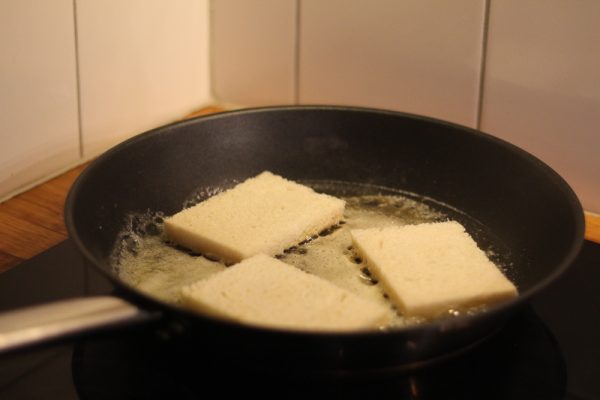 Avocado Toast with Lumpfish Roe, Lemon and Creme Fraiche
serves 2 as an appetizer
2 slices of white toast bread
2 tbsp butter
1 avocado
1 lemon
2 tbsp lumpfish roe
2 tbsp full-fat creme fraiche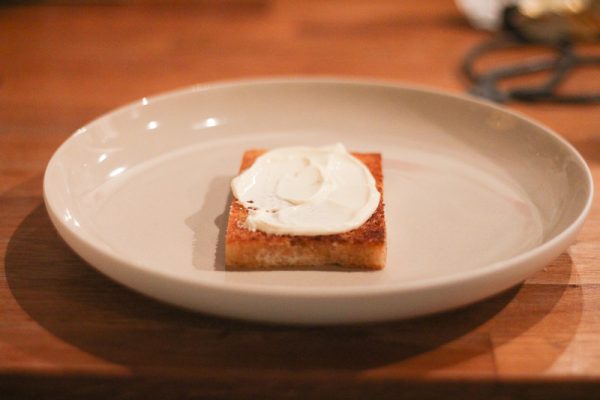 Cut off the crust of the toast bread and then fry it on both sides in a frying pan in the butter until golden. Take out and let the excess fat drip off. Put the toast on one plate each.
Spread one tablespoon of creme fraiche on each toast. Then cut the avocado in half and then spoon out each half. Slice the avocado thin on both toasts using a potato peeler.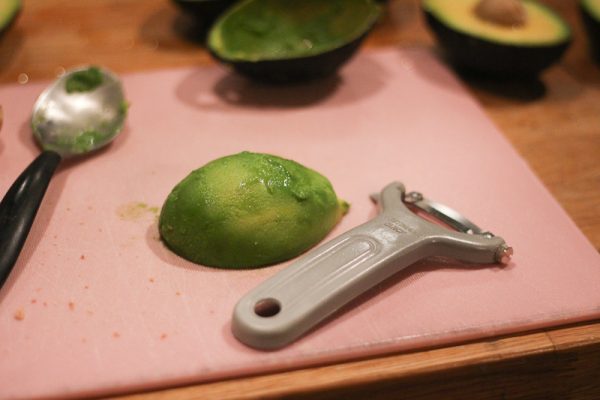 Once you have all the avocado on there add the lumpfish roe on top and squeeze the lemon on top.  Done!
If you want to cook more with avocado why not try this Tuna Tartare with avocado or this Kale Avocado and Feta Cheese side salad. I love them both, hopefully, you will too.