Azure Tonic Water Packaging Design Will Look Great With Gin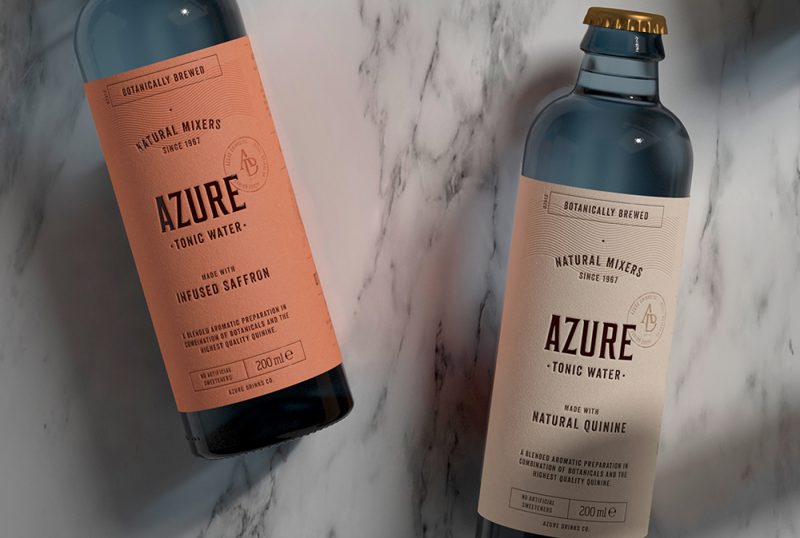 Check out the great design for Azure Tonic Water, this will look great next to a good bottle of gin.
I just discovered this Azure Tonic Water packaging design. That's literally just days after I put together a full list of great tonic packaging designs. If this one had been around when I made that list Azure would have been on it.
Instead it gets a full post of its own, because this looks good. The design is really simple and that's how it often is. Great design doesn't need lots of fancy stuff, just make it great and don't worry about the flashy things.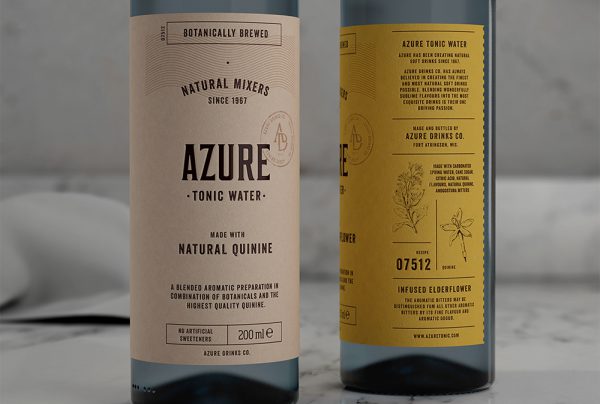 The great thing about this design is the bottle and the label. The bottle is totally straight which makes it really stand out. Kind of like a highball glass with a bottle cap.
The label which comes in four different colors is just as simple. One color for the label and then simply black text printed on it. An nice detail is that the caps matches the color of the label.
The Azure Tonic comes in four different flavors. Regular Quinine, Infused Saffron, Elderflower and Infused Licorice.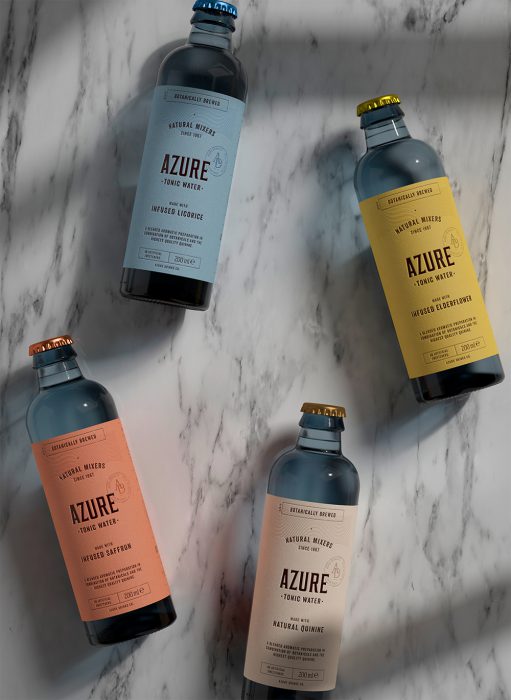 I haven't had the chance to test any of these tonics but I know that elderflower works like magic with gin so I can recomend that without even trying. The infused licorice sounds like a flavor I would love to try with some gin.
For more great packaging design you can check out our Gin packaging list here, it goes great with tonic. For more about Azure Tonic you can head over here.