The Bacon Scarf – The Only Scarf You'll Ever Need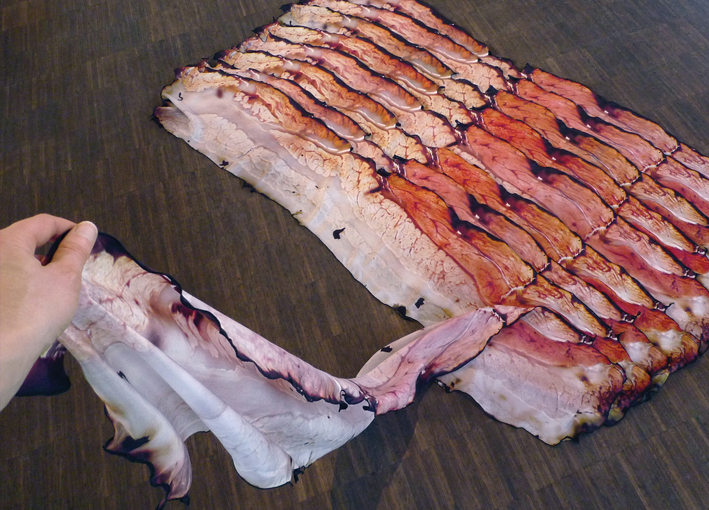 How about a Bacon Scarf for your fashionista friend who already has everything. This one looks better than any scarf from Hermés in my opinion.
The bacon scarf is made from 100% silk and measuring 180cm x 35cm and is digitally printed to look like a pack of bacon, how could anyone resist this bacon scarf? Especially when you look at it, it does look like real bacon. The only thing I really hope for is that there will be a follow up that actually smells like bacon too. That or super big real bacon.
This is one of the better food fashion items I've seen. If it's not what you're looking for or the price is a little steep you can check out this Pizza Clothing collection. If you're a man and feel that you can't pull off this bacon scarf I have got some great news for you. I have a really cool lead on some food bowties. Check them out here.
The bacon scarf is available at BZA and the price is $170 / 140 EUR. It may not be the cheapest scarf you will get this year but bacon has been in fashion for quite some time now so it probably will be worth the risk.