Baking Flour Packaging for Swedish Brand Sydkronan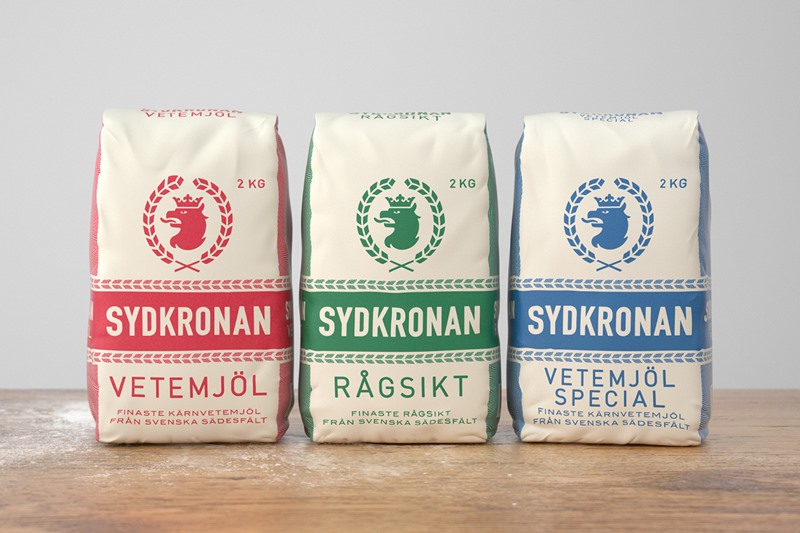 This baking flour packaging series for the Swedish brand Sydkronan looks absolutely great. Made in white traditional bags and great graphics. Check them out.
This baking flour packaging is made for the re-introduced brand of baking flours Sydkronan. The brand was first introduced in 1945 by the Sydkvarn Mill in Hörby, Sweden.
Over time the brand was forgotten and it haven't been around for some time. But not long ago the fourth generation of millers was going through the old archives and rediscovered the brand. The time for it to be back on the shelves had come.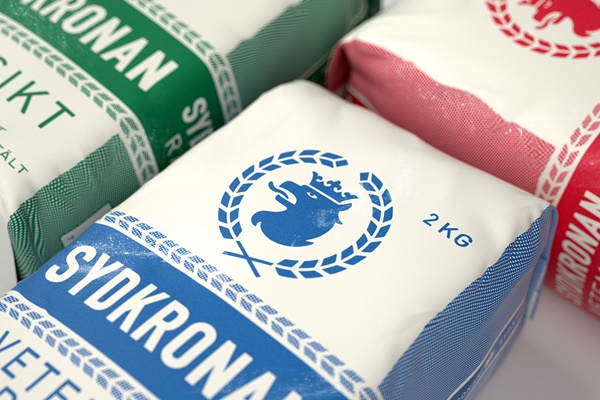 Sydkronan Baking Flour Packaging
The Swedish agency Amore got the assignment of creating a new branding and packaging for Sydkronan. After some more digging in the archives they found and print ad. The ad included a illustration of the flour and it was published over 70 years ago.
The ad was used to create what you can now see here. A series of great looking baking flours.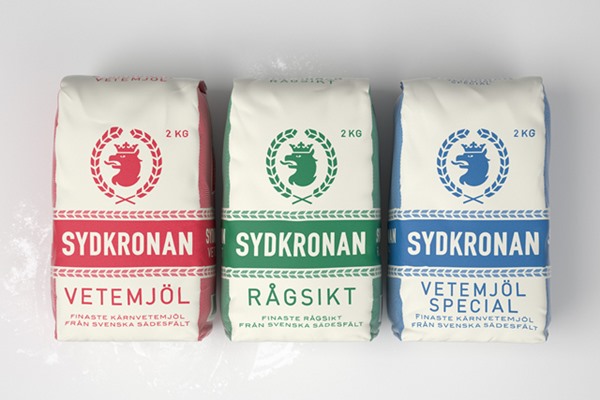 The flour comes in three varieties, regular wheat flour. Wheat flour Special which is used for baking bread since it has a high gluten content and rågsikt which is a mix of wheat flour and rye flour.
The design is simple but works perfectly for the product. White bags with a great choice of colors for the design.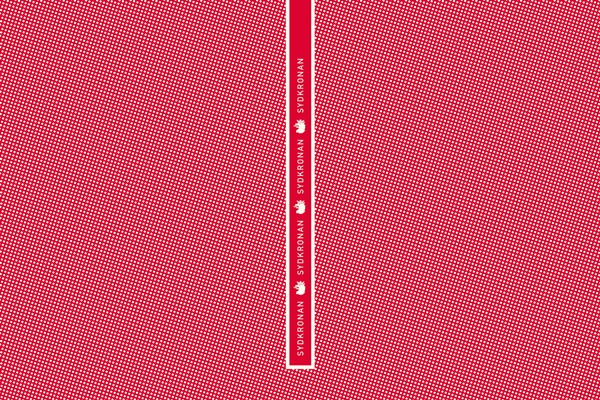 Details in the design
I really like the details in the design. First the wheat-shaped patterns that goes under and over the name of each kind of flour. The same pattern is used around the logo.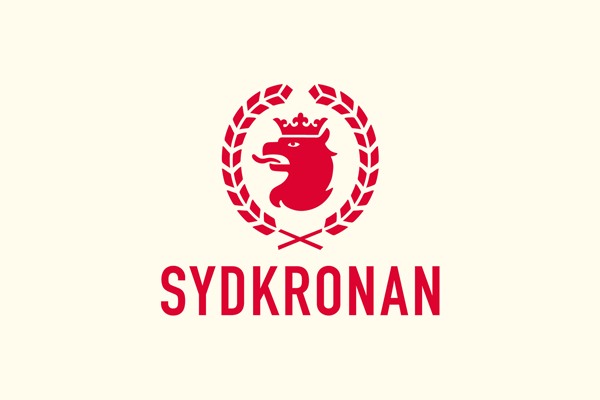 The logo is clearly inspired by the Swedish Coat of Arms. In the coat of arms there are two lions which hold out their tongue in a similar way as for this flour. But in the design for Sydkronan the lion have gotten turned into an eagle instead. At least I think it is suppose to look like an eagle since it has a beak.
All in all great work by Amore.