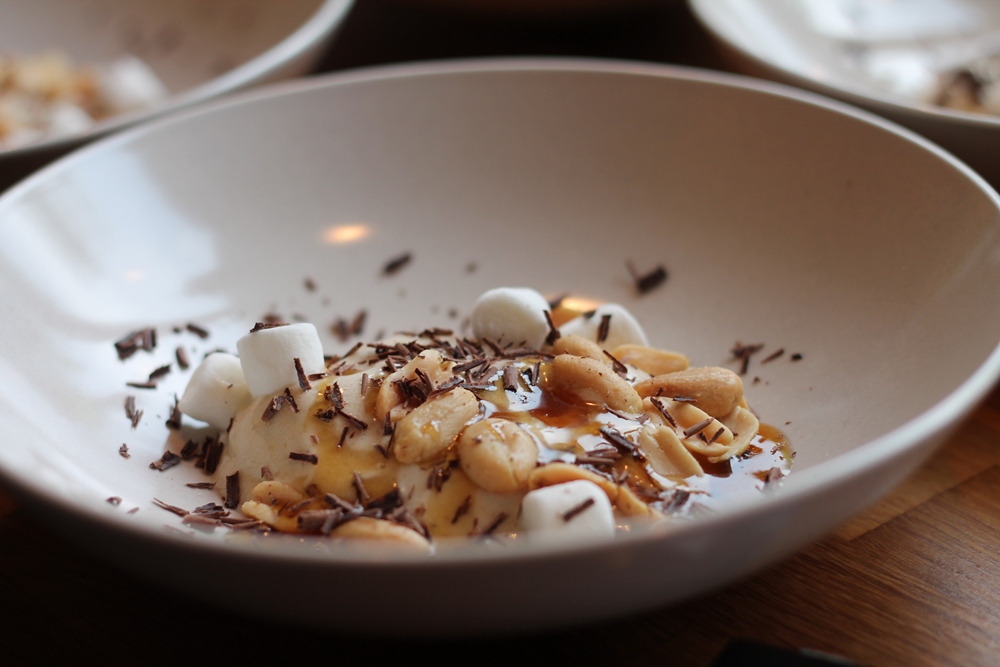 You need to try this simple recipe for Banana ice cream with marshmallows, here served with peanuts and chocolate but you can make it any way you like.
This is a very simple yet so delicious way to eat a banana. It is simply Banana ice cream that is made by freezing a very ripened banana and then mixing it into a smooth ice cream. That's really all it takes. Thanks to the high sugar content in a very ripe banana all you have to do is mix it. The final result is an ice cream consisting of nothing but the banana.
Since the recipe is so simple I decided to keep the toppings simple as well, store-bought miniature marshmallows, peanuts, caramel sauce and some shaved chocolate. There is really no need to write down a recipe but this is what you´ll need to buy.
Bananas, very ripened
Caramel sauce
Dark chocolate
Miniature marshmallows
Peel and slice the bananas and put in a container and leave in the freezer for at least two hours. Remove from the freezer and mix them until smooth. Put back in the freezer for another hour. Remove and serve with the toppings.