Meet Barbara Eselböck of Taubenkobel Restaurant, Austria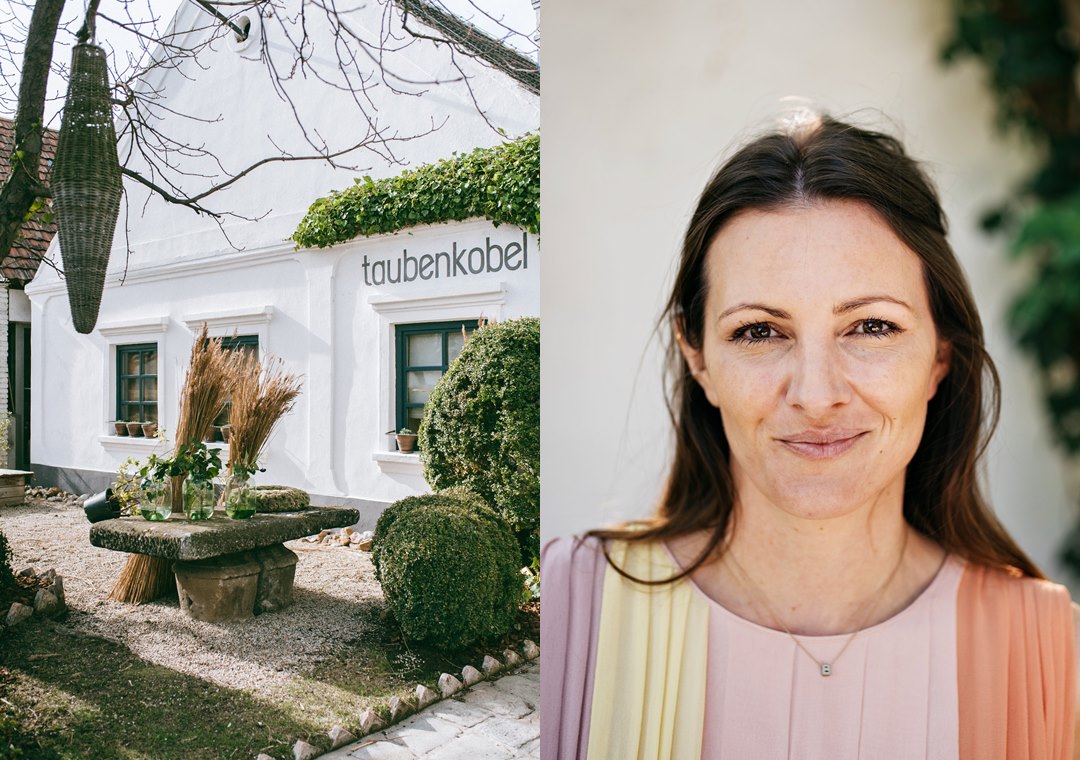 Barbara Eselböck is the restaurateur of Taubenkobel Restaurant in Austria, meet Barbara in an interview where we talk about how she ended up working in a restaurant, keep reading.
Barbara Eselböck is the owner of Taubenkobel together with her husband and Chef Alain Weissgerber. I interviewed Alain here at Ateriet a while back. But in this interview, I put the focus fully on Barabara Eselböck.
Barbara Eselböck was born into the restaurant business since it was her family who originally started Taubenkobel 35 years ago. Since then much has changed and as you'll find out in the interview it wasn't a sure thing that Barbara would end up working there, let's talk!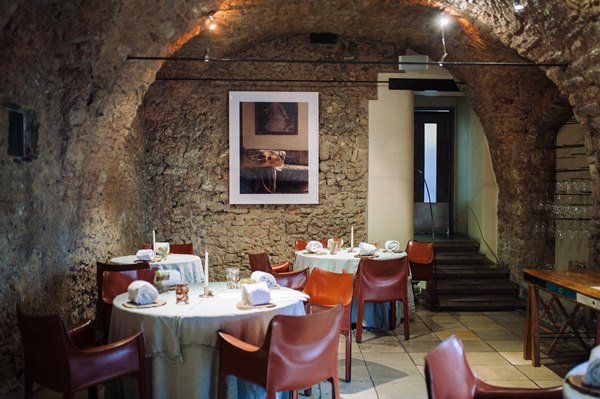 Taubenkobel is not just one restaurant. It's a small hotel and a bistro as well. Can you tell me about all the parts of the business?
Taubenkobel was started in a small farmers house 35 years ago. Now there are three old farmhouses and in each one, you'll find something special. The restaurant is where all started and so it is the heart of Taubenkobel. It all grown from there, we added a garden, a beautiful natural pond for swimming and a great outdoor bar. Then we upgraded our old farmhouse which now holds eleven individual suites plus the ones we have at the main house.
Each suite is set up as if we ourselves were living in it. We have also extended the Taubenkobel with the bistro "Greisslerei beim Taubenkobel", which is open daily and serves as the meeting point of the area; for natural wine freaks, locals as well as for hotel guests who would like a drink or some food or maybe buy accessories from the rooms.
The food and drinks make Taubenkobel fun; it should be cool, funny and also be possible to close your eyes and dream your way through the night. The food is very important, but it's much more than that; it's the ambiance, the architecture, the music, the people – other guests as well as the staff – humanity, wine and love.
We create a beautiful moment and hopefully in such a way that guests return, with their friends. Because they're touched by the experience.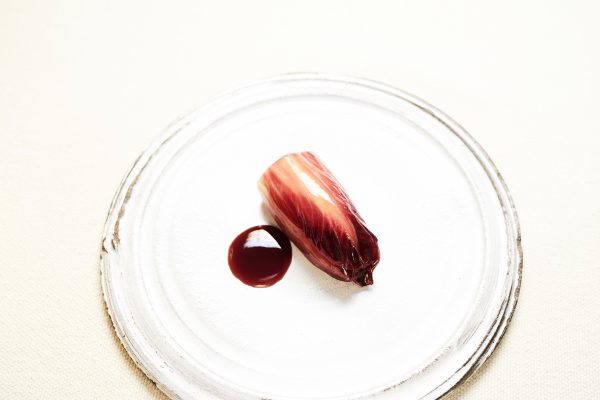 To be so involved in all the parts of both a restaurant and a hotel is more than just a job, it sounds more like a lifestyle, how do you manage to not be overwhelmed by work and keeping the passion for it?
I never feel overwhelmed by work. But I can easily feel overwhelmed by my beloved 3 children.
You've just opened Taubenkobel for the season. Have you made any big changes for the new year?
We did some amazing trips during our closing time and found so much inspiration. Just like every year, we made some changes that we will surprise our guests with, but you'll have to get here to find out…
Your parents started the restaurant. Was there even a consideration for you to do something else as a career?
Of course! The restaurant business was never my big dream. Originally I wanted to be an actress, that was my plan. I was also in the fashion industry and worked as a journalist. At the same time, I worked weekends at the restaurant which was so much fun.
I finally committed to the restaurant industry when I met Alain and I love it. In no other profession do you get to meet so much interesting and fun people. At first, we had our own restaurant not far from where Taubenkobel is and five years ago we finally took over Taubenkobel.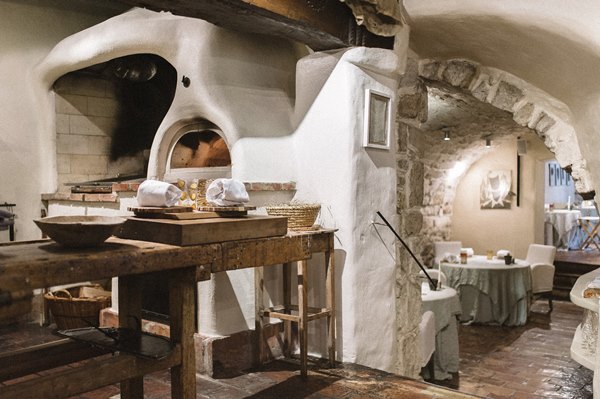 So you finally ended up in the restaurant, did you ever consider the kitchen instead of the front of house?
No, working in the kitchen was never a plan. I love good food and if I had the choice between an amazing dish or an amazing glass of wine, I would go for the dish for sure.
But I don't have the attitude of being a chef. Working front of house is more like theatre. Every day I open the curtain on my stage. That's exactly what I always wished for.
The design, service, wine and everything else is to me equally important to the food when dining, but do you think the food is getting too much exposure compared to the other parts?
All those things are important, but honestly, you can never compare the work in the kitchen or as a chef, with the front of the house, to the winemakers or the designer who help you to get an atmosphere in a restaurant.
So for me, it is the kitchen which is the heart of a restaurant, the chefs standing closed in all day working with the food deserve more attention than the other parts. But of course, it is about bringing all the parts of a restaurant together for a great experience for the guests.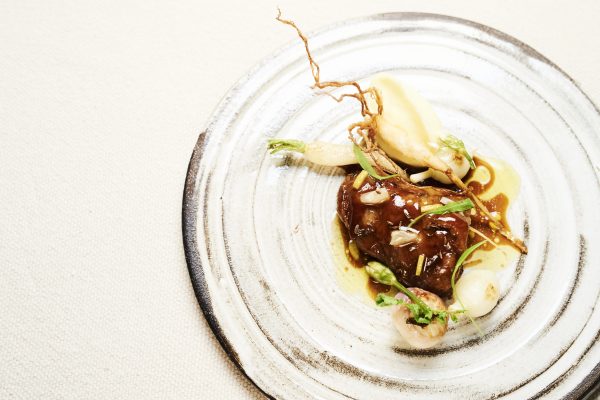 How has the service experience changed throughout your career? Is it a constant thing or has there been much happening on that side?
I remember my first experience in a three Michelin starred restaurant in Paris when I was a child. They wore white gloves, black suits and everything seemed to be so perfect. I don't think that's necessary to create great service, it doesn't mean I don't like it but you need to understand that every restaurant has its own spirit.
What I don't like is when the service believe they are cooler than the guests, hospitality is about making the guest feel good, no matter how you are dressed. As long as you have the skills and keep the guest in focus anything goes.
What is your favorite part of owning and working at Taubenkobel?
I love the place and the house, when the foundation of the restaurant is good and so beautiful and it sits in this beautiful place it is easy to make a good job.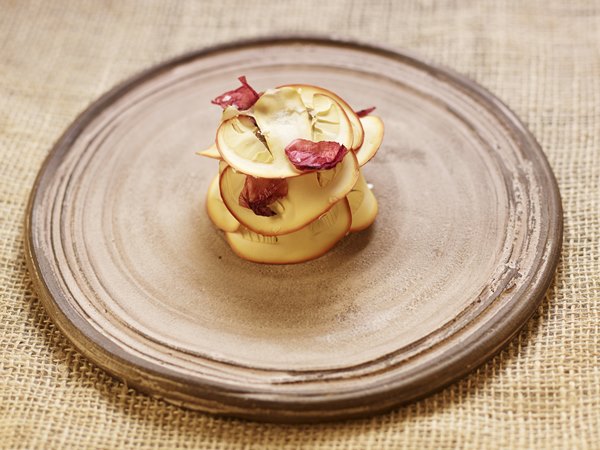 The restaurant is what you might call a destination restaurant, meaning that you have to go there, you might not just happen to find yourself there. Do you think that is an advantage or not?
Actually, we are not as far away as you might think, you'll be here in 40 minutes if you arrive at Vienna or Bratislava airport, from London you'll be here in less than four hours, so I don't think of it as a disadvantage.
What is your favorite dish on the menu right now?
Bone marrow from the open fireplace, with caviar.
Do you have a guilty pleasure in food?
I can never have enough good food!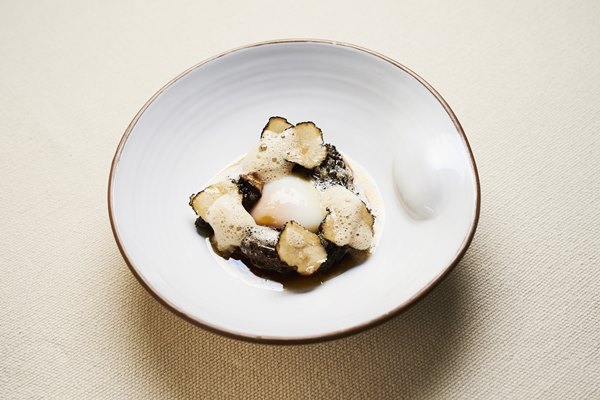 Do you have another passion besides food? Something that you do on a day off to do something else?
Fashion, art, traveling, architecture – and the best way by doing everything together with my 3 kids and Alain.
What is your favorite culinary destination?
Too many just to mention one and they are all different. Jan Hertog in Bruges, Noma in Copenhagen, La Grenouillère in Montreuil, Mochi in Vienna, Nomad in Tulum and so many others.
Name: Barbara Eselböck
Age: 38
Birth city: Eisenstadt
Current city:  Schützen de Gebirge
Education / Awards: School for hôtelleries in Salzburg, Ahead Media Verlag. Many years in the restaurant industry. "2017 Maître of the Year" in Austria.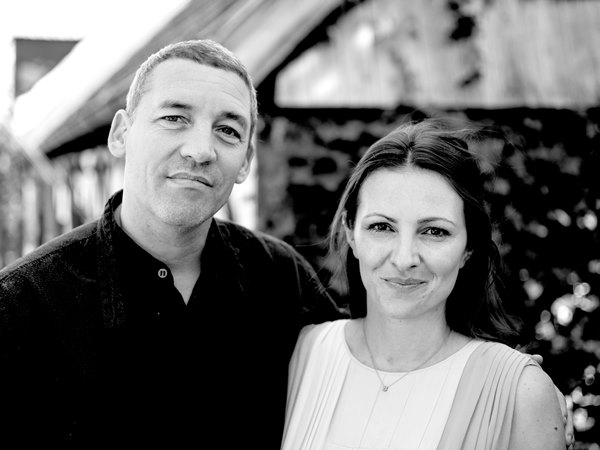 About Interviews at Ateriet
Since I love food I also love people working with food. That mainly shows in my Chef Q&A where you can meet some great chefs from all over the world. But being a Chef is not the only way to work with food so in the future there will be more interviews here at Ateriet, check the Ateriet Interviews link for more. If you know anyone who would be a good fit for an interview here at Ateriet send me an email or connect on social media.