Great Craft Beer Packaging Design For Bayou Teche Brewing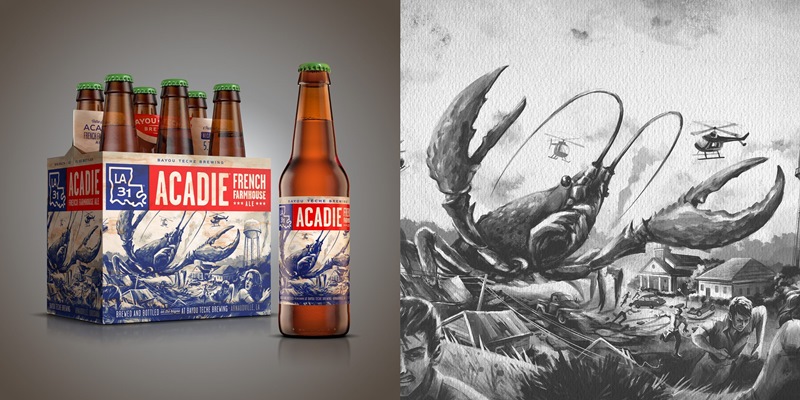 The craft beer packaging design for Bayou Teche Brewing comes with cool 1950's adventure magazine design ready to impress. This beer looks good enough to just look at.
Bayou Teche Brewing is a craft brewery in Louisiana. From a small farmhouse in Arnaudville Louisiana they are creating great beer, at least I think so since I haven't gotten the chance of tasting it. But that's ok because the packaging design is the coolest thing about this beer.
One thing that is great about craft beer is the packaging design. I highlighted plenty of great ones before and Bayou Teche Brewing is right up there with the great ones.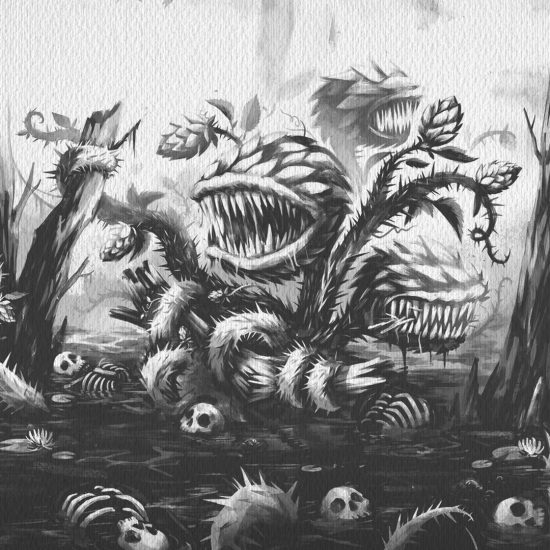 The Craft Beer Design
To repackage the design for their four flagship beers that was released in early 2017 they partnered with Tilt Agency. Since the brewery has some Louisiana Cajun roots and is not afraid to have some fun Tilt chose to go with some fun inspiration. B-Movie posters and adventure magazines from the 1950's became the main source of inspiration.
That is not a bad way to go, just check out the great designs below.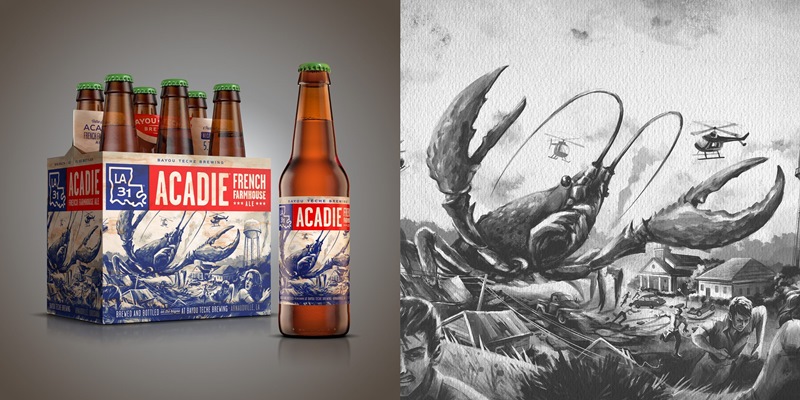 Acadie French Farmhouse Ale – This design is almost too much Louisiana isn't it? A giant crawfish that is causing panic on the streets. Suburbia will never look the same again.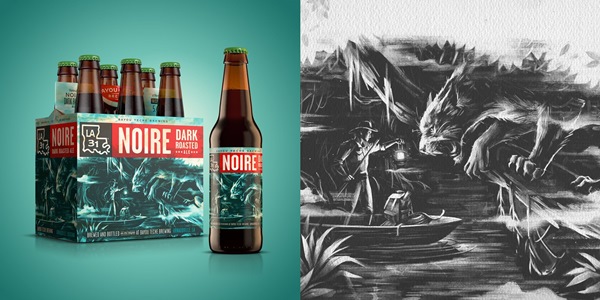 Noire Dark Roasted Ale – A lone man in a boat. Searching through the swamps of Louisiana for treasures in the middle of the night. Unknowingly that he is about to become someone else's meal.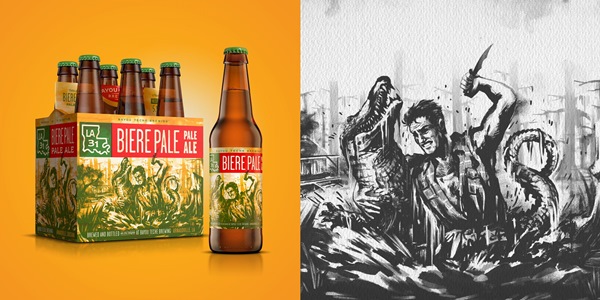 Biere Pale Ale – Nothing beats wrestling an alligator, at least not in a adventure magazine from the 1950's or making craft beer packaging look great.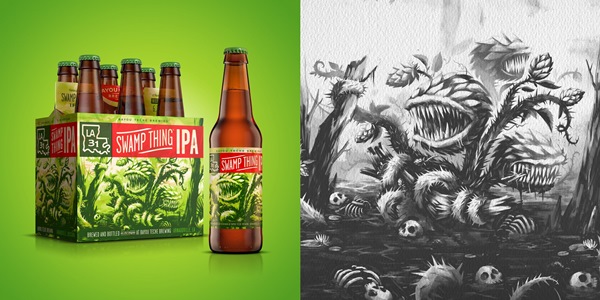 Swamp Thing IPA – My personal favorite. Scary meat eating plants out to munch on whatever happens to pass by. I love how the artist added some hops to the design as well. I guess they are hops who grew up on human flesh.
So now that you've seen the designs I'm assuming you agree on how great they are. For more on them and other great stuff you can visit Tilt here. 
For more great craft beer packaging check out my full coverage here.