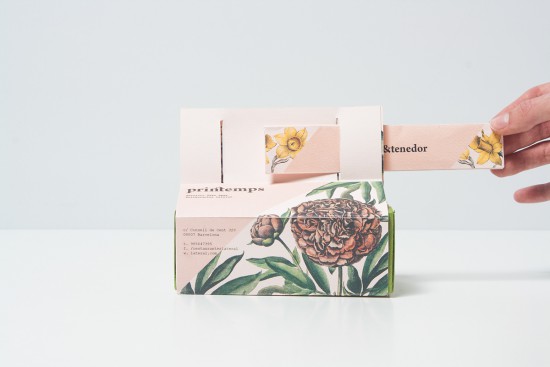 These beautiful flower take out boxes are created for a fictitious restaurant called Printemps, meaning spring in French. You will want to keep these boxes after eating.
Spanish designers Nat Tattaglia, Olaya Pintado and Eli García have created these beautiful flower take out boxes for a fictitious restaurant called Lateral. The idea is to brand the take out food Printemps meaning spring in French and since you are taking the food out in these flower take out boxes the most natural thing is to eat it outside. Hopefully even in spring.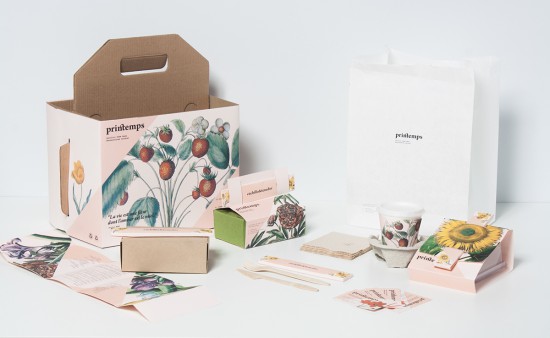 We really like this simple and in a way classic design. Old style illustrations of flowers, strawberries and sunflowers. But the normal materials in take out boxes are the same which we like. Hopefully this can be an inspiration for all the places who are delivering their take out in the same old unprinted packaging, just see what a little bit of color can do.
To see more photos of this project check it out here.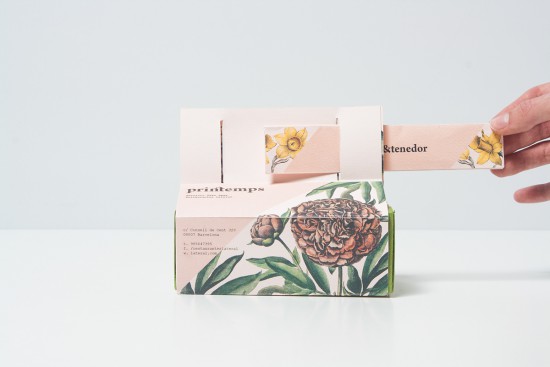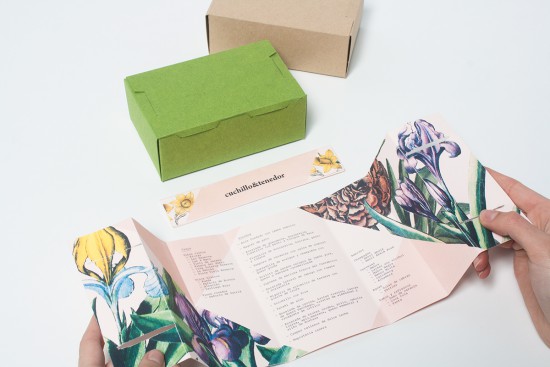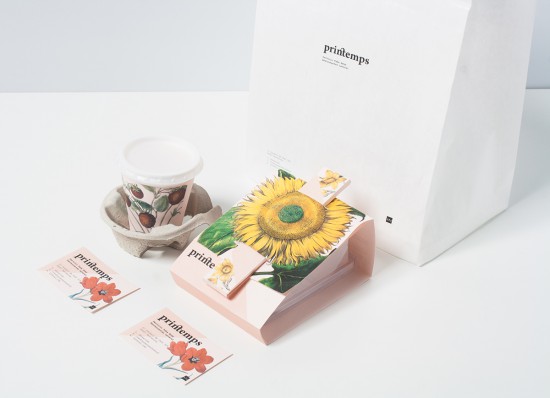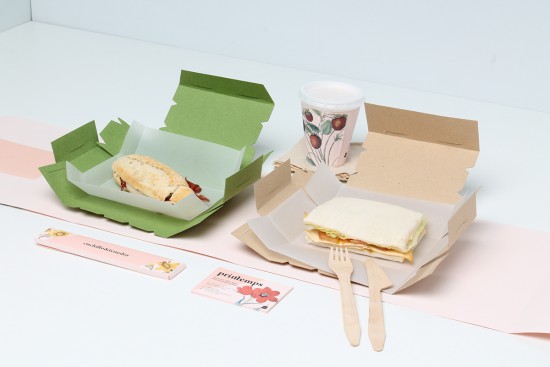 Tags: barcelona, behance, flower, graphic design, packaging, spain, take out