The Most Beautiful Matcha Packaging Design Ever
I never searched for but accidentally found the most beautiful matcha packaging design ever. Now you can see it too.
In my opinion, this is the most beautiful matcha packaging design ever. I know, It's not like I have a huge range of other matcha packaging designs to compare it to. But come on, just look at it. Let's take a closer look at the design and while we are at it, what the hell is matcha anyway? Let's start with that.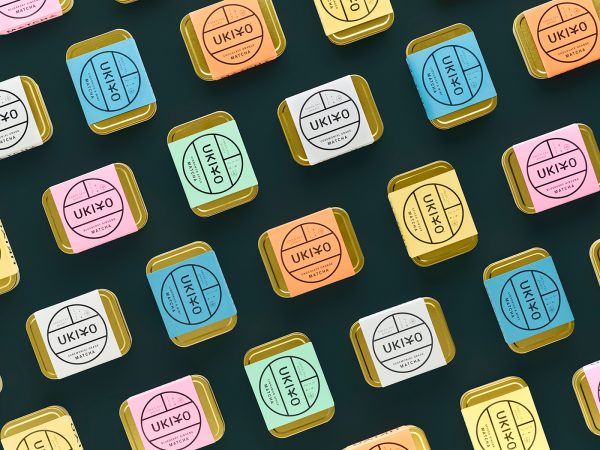 What is matcha?
Matcha has been a trend for a few years now, you can find matcha lattes, matcha cakes and like in the product for this beautiful packaging matcha powder. But what is it?
Matcha is a tea powder. Specially grown and processed green tea leaves that is ground into a fine green powder. What makes matcha special is that the leaves are grown in the shade the last weeks before harvesting. Thanks to that special growing the plant produce more caffeine and theanine. After harvest stems and veins are removed and then the leaves are powdered.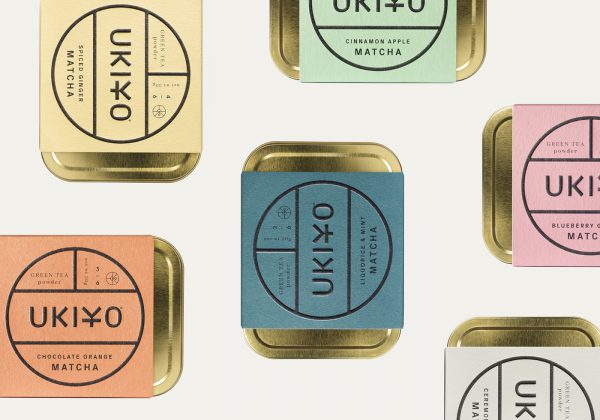 Matcha is not used as a regular tea either, you simply combine the powder as it is with milk or water or whatever you are making. This is, of course, a very brief explanation, there are plenty of more to read about this special tea, just check it out on Google, and try it the next time you see it in store or at a café or restaurant. Now let's check out the packaging.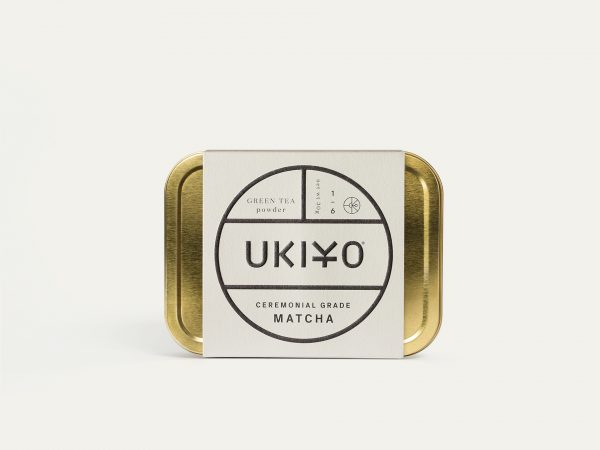 Beautiful Matcha Packaging
The brand of this matcha is called UKIYO and it is flavored matcha. That means that there are other flavors combined with the matcha tea. Like cinnamon and apple, chocolate, licorice and mint. Those all sound delish.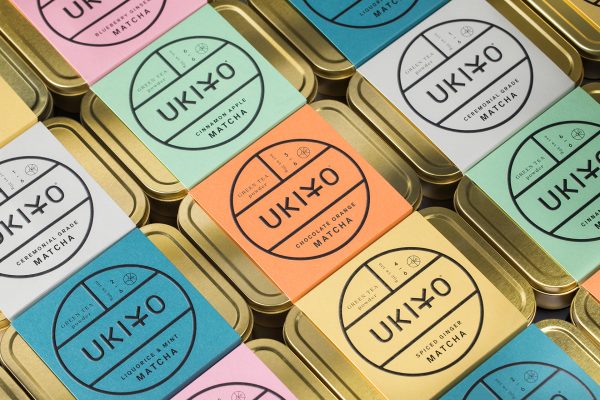 The packaging is golden/brass metal boxes wrapped with a single colored paper with black printing on. The combination of the metal color and the nice colors of the wrapping make it look beautiful.
The brand UKIYO was launched earlier this year and sales stared at Selfridges earlier this year, so if you happen to find it, try it.
For more great packaging check out my full coverage here.