Beautiful Paper Seafood by Mauro Seresini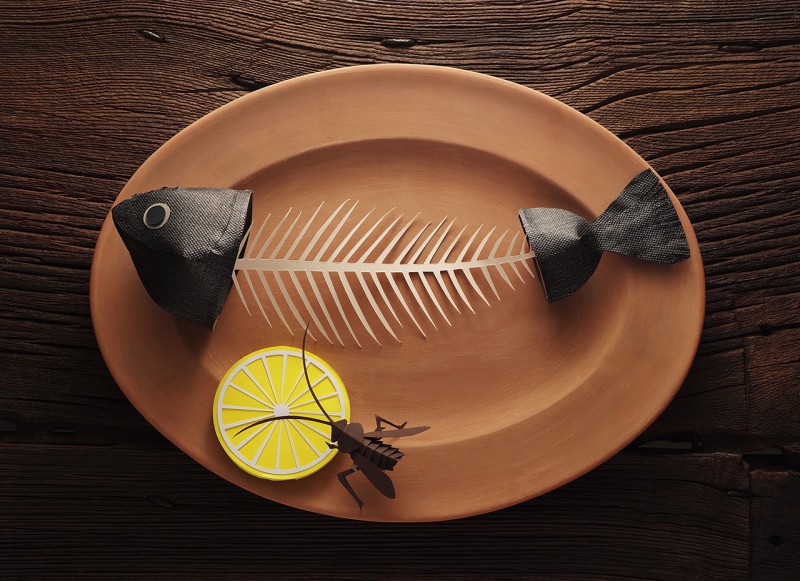 Italian paper artist Mauro Seresini have made some beautiful paper seafood that you should check out.
Mauro Seresini is an Italian artist who is specialized in working with paper. He works with editorial magazines, advertising, fashion events. With great imagination and some serious skills Mauro have made some very impressing stuff.
As one of his many projects he has made a series of paper seafoood sculptures or meals if you will. Check them all out below.
If you like the combination of paper and food you should also check out our collection of paper wrapped wine bottles, not at the level of Mauro's artistics perhaps but a pretty cool way to package wine.
For more great art and design in food make sure to look through our full coverage.
To see more of the paper art by Mauro Seresini visit his website here.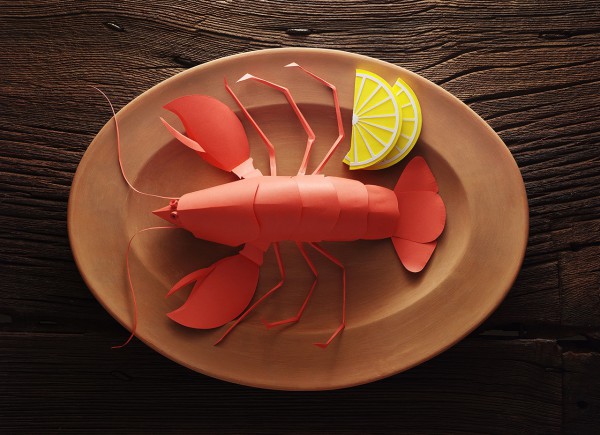 Cool looking lobster served with nothing but a lemon.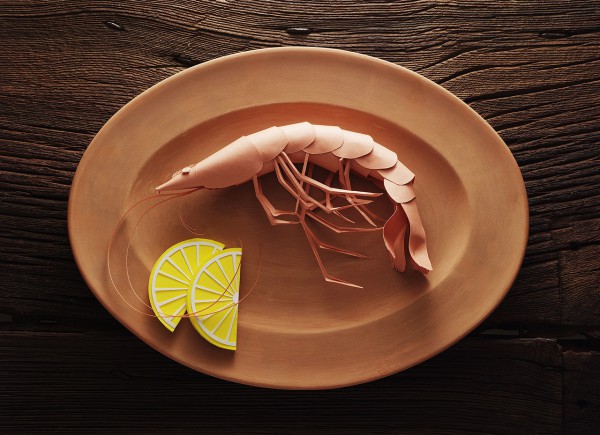 Shrimp with lemon.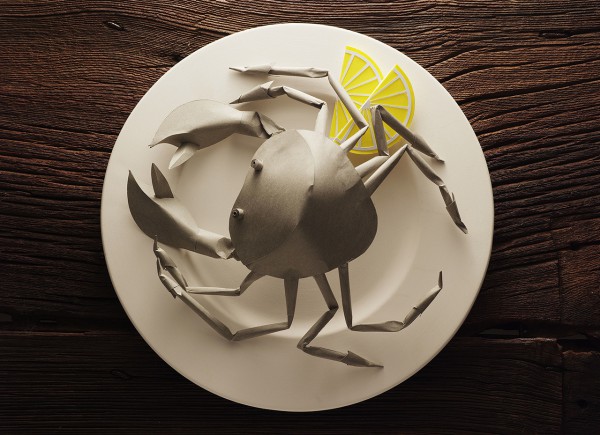 And for last we check out this silver crab.