Beer Belly Ads for Bergedorfer Beer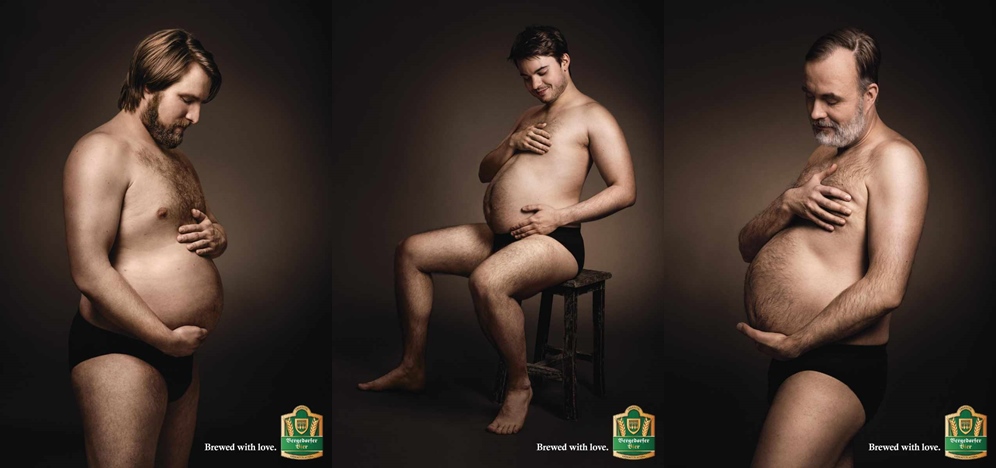 These Beer belly ads for the German beer Bergedorfer could be the worst beer ads I've ever seen, but they are kind of funny.
These beer belly beer ads for the German beer brand Bergedorfer is sort of disturbing. I mean, who wants to think about their ever increasing belly when they sit on their ass and working on it getting even bigger? If I would see any of these ads on the way home from work chances are I would rather go for a run than for a beer. Now since the ads isn't anywhere to see in Sweden where I live I still go for the beer but anyway, right?
Well I guess the people behind these ads get that as well but in advertising most publicity is good publicity and getting the talk going raises the brand awareness which is always a good thing.
The photos are kind of fun as well. Three men with round beer bellies and that loving look you usually only see pregnant women on magazines have. Because surely no one really hugs their belly with a look like that right?