Beer Soap from Brooklyn Brewery is cool but weird.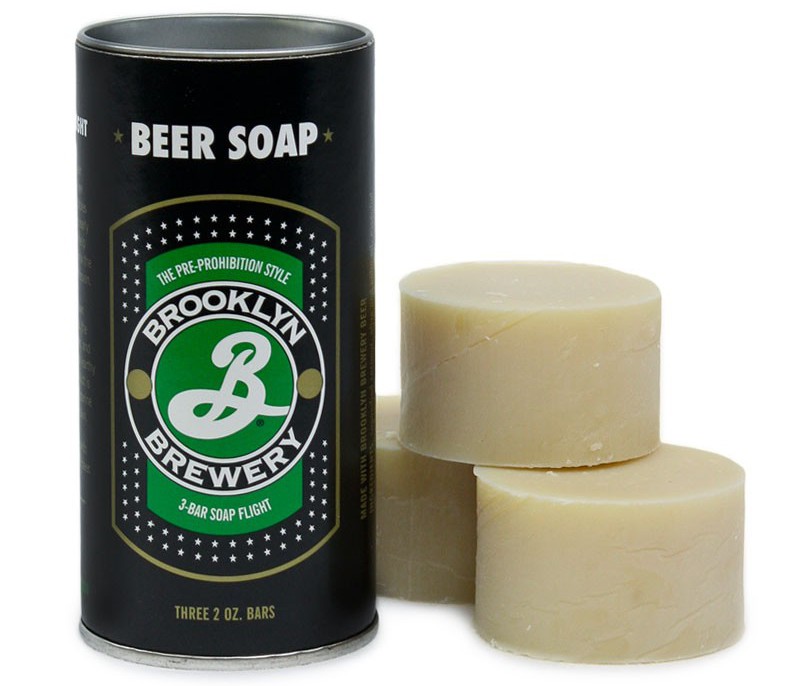 Need to find a present for your beer loving friend? Look no further, Brooklyn Brewery have created the one thing most beer lovers don't already have, a beer soap.
Beer soap is exactly what it sounds like. It's beer soap. Real soap made by real beer. Now you might consider this a huge waste of beer and I do agree in some ways. But at the same time I love soap as well.
So why not combine these two great products and smell like you normally do after some heavy drinking even though you just had a beer soap shower? Thought so, now you simply can't resist.
Jokes aside the soap really is made out of real beer. Sorachi Ace beer and malt grain to be exact. The design you see on top is the original one that the soap first came in but it has since changed to the design you can see here below.
Each bar weighs 5 oz and besides beer it is also infused with cedar and lemongrass. The soaps are handmade in Brooklyn, just like the beer from Brooklyn Brewery. Even though there might be a machine or two involved in the beer making…
The soaps is available online here, stay clean with beer.