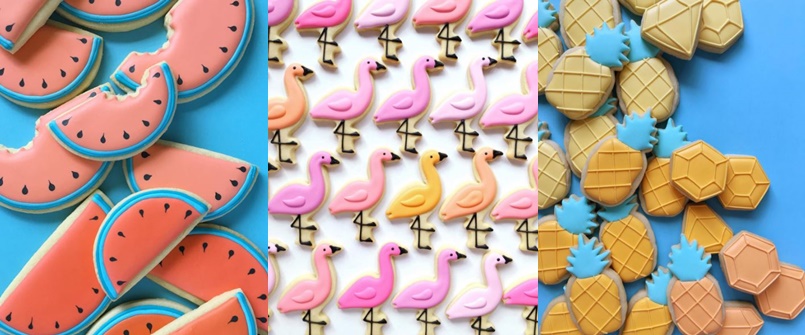 The Best cookies on Instagram is made by Holly Fox, check out this collection of the cookies that will give you a cute overload.
I'm not much of a baker but Holly Fox is and she have got the best cookies on Instagram. Now finding cookies that look great is not really an effort but these ones by Holly are really my type of cookies.
They are simple but with bold clear colors and the perfect touch. Her Instagram feed is packed with cookies like these, I rounded up a few that I personally like but there are way more if you follow Holly of course.
If you want to own any of these cookies Holly is also on Etsy where you can get cookies like this custom made, check that out if you want to serve some great looking cookies soon.
Oh, and since you will be going to check out more cookies on Instagram you might as well follow Ateriet there as well.