Packaging for Bicrú Green Takeaway
Bicrú Green Takeaway is a new Spanish brand of cold pressed juices and health food. With the new brand comes some great looking packaging, check it out.
Bicrú Green Takeaway is a new brand of cold pressed juices and other health food like sandwiches, salads and fresh desserts. For the packaging and branding they got the help from the Spanish agency Atipo who did a great job.
The design is made of simple colored blocks. Each block represents an ingredient to whatever is inside the packaging and the width of the colored block is proportional to the amount that is inside the product.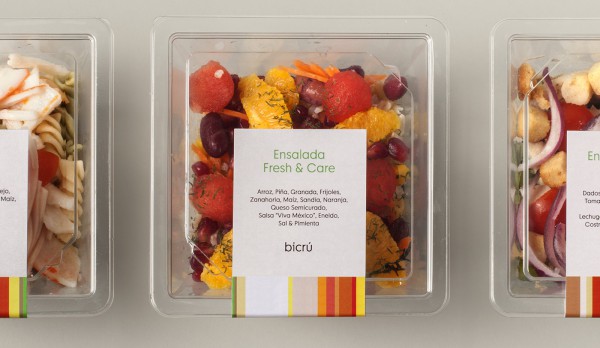 Not only does this make the packaging look great but it is also a fun way to communicate the product and show what is inside.
The colors are chosen with a great touch and it reminds me a little of some Paul Smith designs, not that there is anything wrong with that. Check out some of the packagings below.