Big Gay Ice Cream Cookbook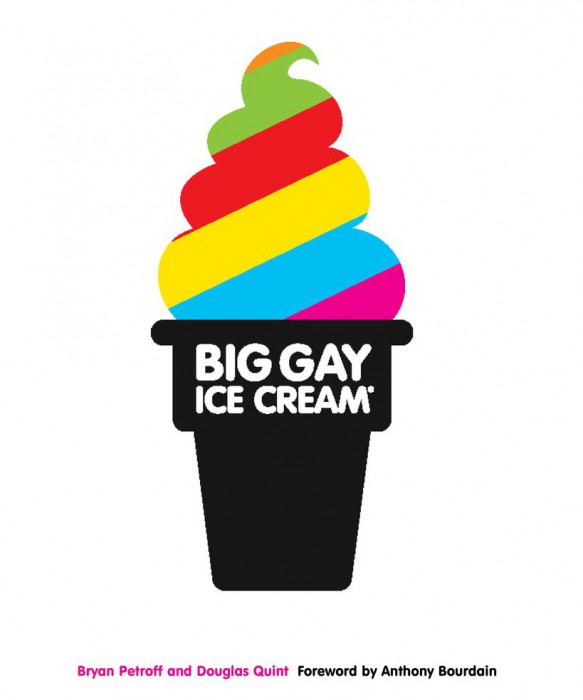 Big Gay Ice Cream is releasing a cookbook, it is scheduled for release on the 28th of April and it will give you all the recipes you'll need to create delicious frozen treats.
The book is available to pre-order now at Big Gay Ice Creams website and if you do so you will be given some extra treats. In the book you will be able to go through a learning curve of home ice cream making that will challenge you a little bit at the time. Before you know it you will be the king of ice cream.
Besides recipes the book is also packed with stories, fun stuff, great photography and illustrations and an introduction by Anthony Bourdain. The book is released by Clarkson Potter and will be available where you get your books if you decide not to pre-order and will be a great way for us not in the USA to (almost) try this famous ice cream.
Big Gay Ice Cream started as a ice cream truck in 2009 by Douglas Quint and Bryan Petroff and quickly became a New York hit. In 2011 the first ice cream shop was opened in New York's East Village.
Big Gay Ice Cream is considered to be one of the best ice creams in the US (if not the world), Douglas and Bryan are now focusing on growing their brand and give us all more ice cream.
There is also a great video below that gives you a bit more on the ice cream, do watch.
Epicuriousity from Doug Quint on Vimeo.