Biodegradable Tableware in the shape of vegetables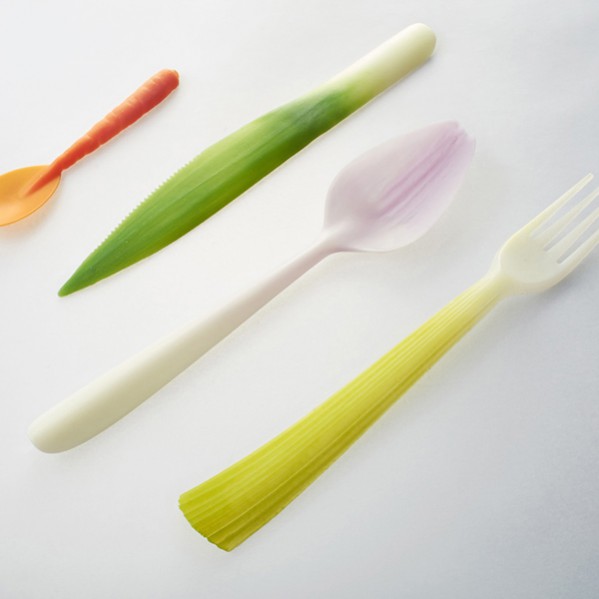 This is a series of biodegradable tableware items like forks, knives and spoons made from the bioplastic PLA. All items are made to look like the vegetable they come from since vegetable material have been used to create the PLA.
The series is called Graft and you can see more items and read more about this here.