Stylish Packaging Design for Bitter Union Cocktail Bitters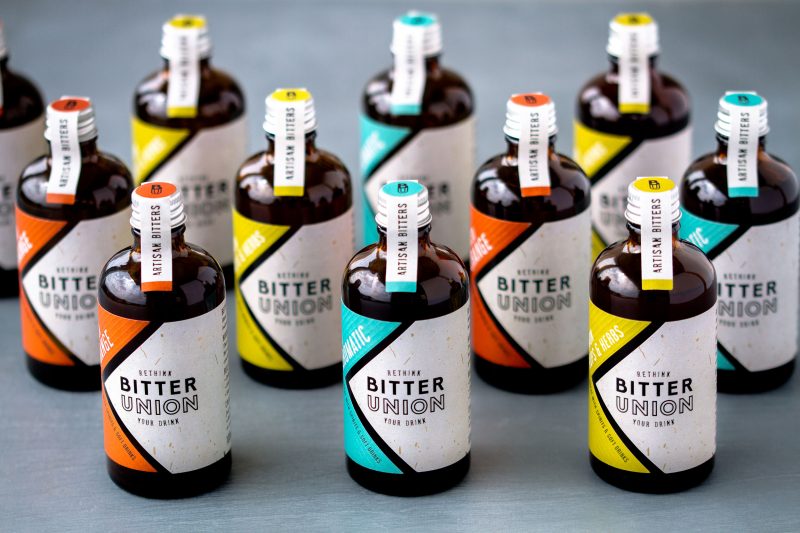 Bitter Union is a new range of handcrafted cocktail bitters. As you might know already, I'm a big fan of both cocktail bitters and great packaging. This project combines them both. Let's see this stylish packaging design.
Bitter Union is a range of delicious, natural and handcrafted bitters. Well, I can really only be sure that they are natural and handcrafted since I haven't had the chance of trying them myself. Anyway, what I will be looking for here is mainly the great packaging design.
If you want to learn more about cocktail bitters I have a huge article about that here. It will teach you both what they are and why you should use them.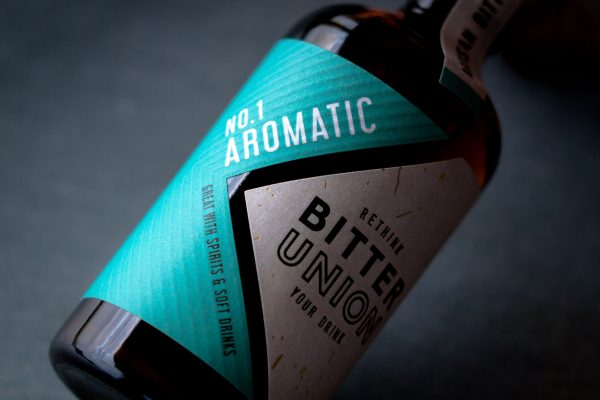 Bitter Union Packaging Design
Like most bitters, the products from Bitter Union comes in a small glass bottle. In this case a cylindrical one in brown glass with an aluminum screwtop. I like how that looks, not too old but still with one foot in the pharmaceutical tradition of bitters.
Each type of bitter uses the same design on the bottle but with different colors depending on what flavor it is. A two-part label, one shaped like an arrow that points into the other label. On one side there is color and the variety of the bitter, on the other there is the logo for Bitter Union. Clean design that looks both easy to the eye and modern. Not much to complain about here.
So far there are three flavors of the Bitter Union. The design is made by Kingdom & Sparrow.
For more great packaging design check out my full coverage here. To find some great drinks to use bitters in browse through my full drink recipes here. You won't regret it.