Black Hammer Brewery Beer Packaging Design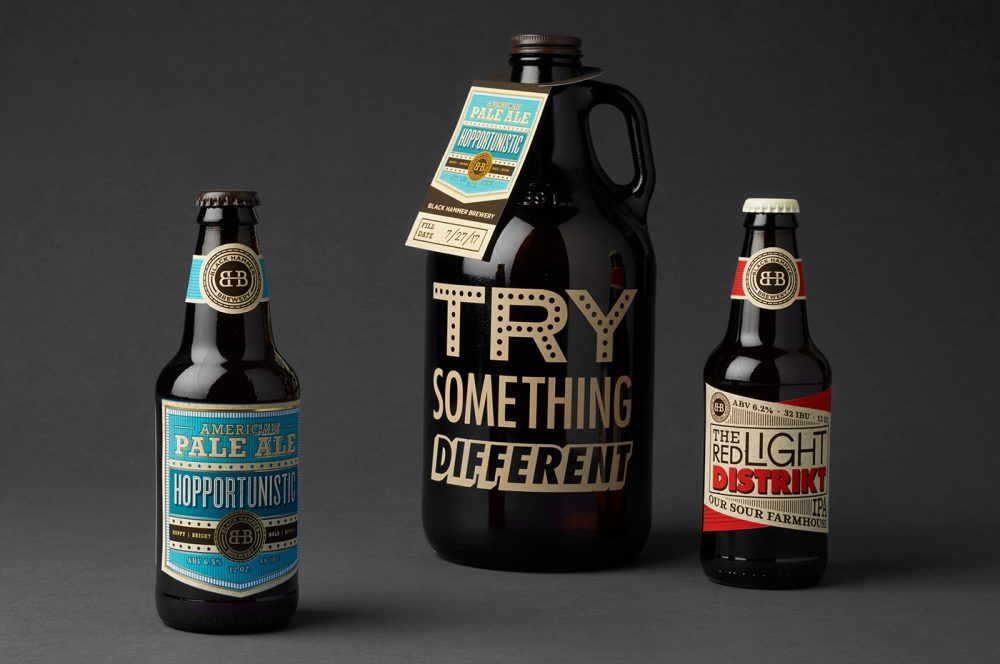 I never tried the beer from Black Hammer Brewery, but if its anything close to how good it looks, it will taste amazing.
This is the design for Black Hammer Brewery Beer. It is made by designer Celina Oh as a student project. She was given the job to create a full packaging design for a real brewery within a month.
After some careful consideration, she found Black Hammer Brewery in San Francisco. Now, this brewery is a bit special. It was opened in 2015 and is owned and run by so-called Burners, that means people who visit Burning Man Festival and try to live by their ten principles. I'm not really familiar with neither Burners or Burning Man but in short they like freedom, art and stuff like that, just Google Burning Man Photos and you'll get the idea.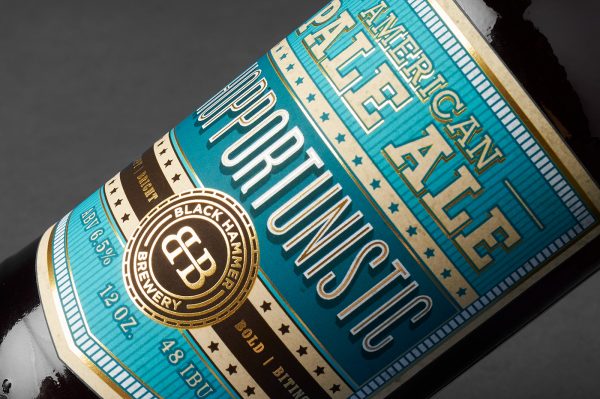 There is a reason why I bring it up, the name Black Hammer Brewery comes from the festival. "Black" is taken from Black Rock City which is the temporary city which is built at Burning Man each year. "Hammer" comes from the nickname of Burning Man founder Jim Furman.
The Packaging Design
Now for what's essential to me. The packaging. The beer comes in two types. One is called Hopportunistic and the other is named The Red Light District. Hopportunistic comes with a blue label with beautiful typography and plenty of details.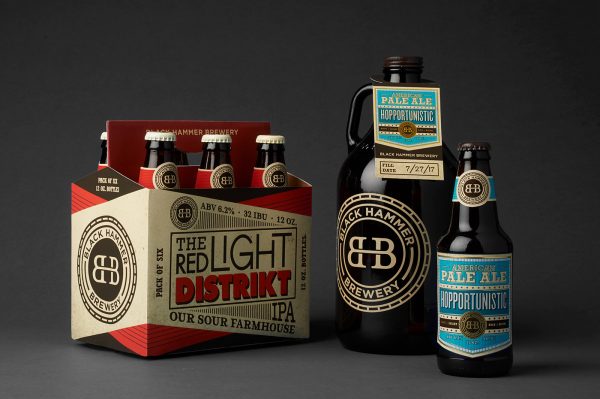 The Red Light District comes in mainly a red label with a different typography. Both labels looks great and are clearly inspired by traditional beer labels and even some spirit labels. It looks modern and traditional at the same time.
As a bonus, there is also a bigger glass bottle with the logo and the words "Try something different" written on it. This one looks incredibly cool but on its own maybe a bit too trendy. I like the combination of two more traditional designs and one that's a bit out there. Great work by Celina Oh.
For more great beer packaging check out my full coverage here.