Black Italian Cabbage with Lemon, Parmesan and Garlic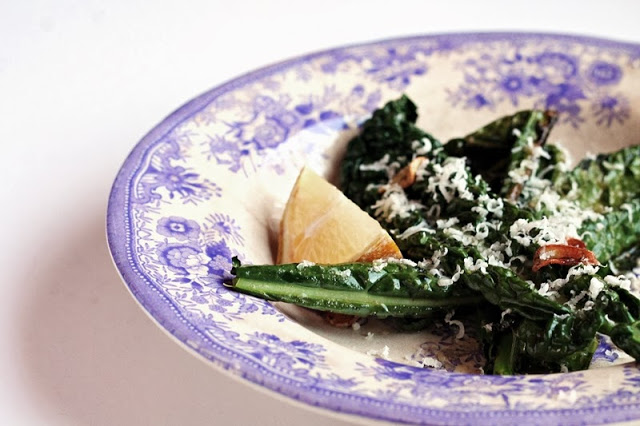 Try this recipe for Black Italian Cabbage or Cavolo Nero or Nero di Toscano as it's also known. No matter the name, it is delicious.
Black Italian cabbage or Nero di Toscana as it´s also known as is an Italian dark green cabbage that it packed with flavor and has a great texture. Serving cabbage on it´s own is not something you see that often but it taste really good so give it a try.
The secret behind almost all great tasting cabbage recipes is a healthy dose of butter and salt and that goes for this recipe as well. And of course this is great as a side dish to both fish or meat dishes.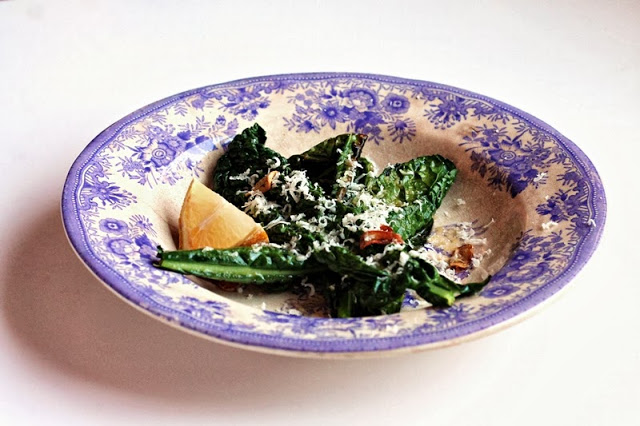 Black Italian Cabbage with Lemon, Parmesan and Garlic
Serves 2-4 as a side
1 head of black cabbage, nero di Toscano
1 handful of grated Parmesan cheese
2 cloves garlic
1.5 tbsp butter
1.5 tbsp olive oil
salt, pepper
1 lemon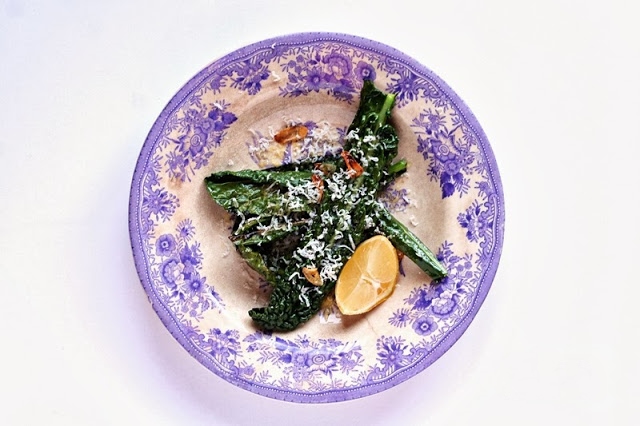 Rinse and remove the thickest end piece of each leaf on the cabbage, the stem of smaller leafs are ok to eat. Take a bite of a raw one and you will feel how much you need to take off. Peel and slice the garlic and heat the olive oil in a pan, add the garlic and let it get soft in the olive oil.
Add the cabbage and butter and roast the cabbage until soft. Season with salt and pepper. Put the cabbage on a plate and squeeze lemon juice on the cabbage and grate the Parmesan cheese on top. Serve warm.