Blossa Limited Edition Packaging Design 2017
As with every year when Christmas is around the corner, Blossa comes out with a new limited edition Glögg or mulled wine. This year they have taken inspiration from India both in design and flavor, let's check out the Blossa Limited Edition Packaging Design.
Since 2003 there has been a Blossa Limited Edition Packaging Design and flavor of Glögg or mulled wine as it's called in English. This year is no different from the rest. Once again Blossa has created a new design and a new flavor. If you want to see the previous design I have them all collected here.
Blossa Limited Edition Packaging Design 2017
This year Blossa has turned their eyes on India. The spice market Khari Baoli in Old Dehli to be specific. The design is inspired by Indian Truck Art and its vibrant colors and patterns. For the design that inspiration has turned into this bottle.
Orange/yellow with a purple cork and a big 17 on the front surrounded by a white pattern. The 17 is also in different shades of purple. All in all a good design even though I think some of the older designs are better. This year's design is made by Scandinavian Design Group.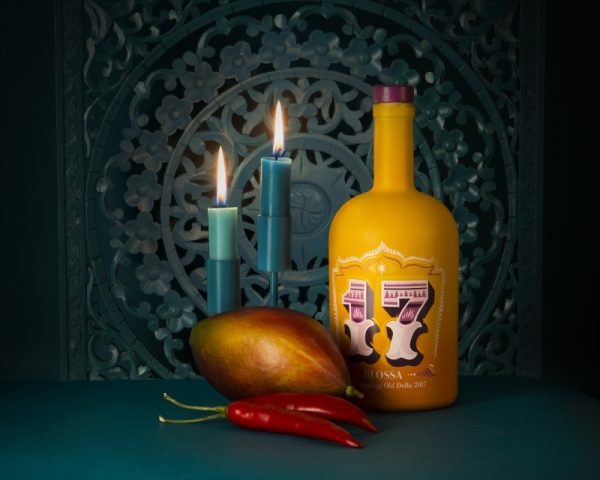 Blossa 2017 Flavor
The flavor for the 2017 edition is also inspired by India. The mulled wine is flavored with mango, cumin and a pinch of chili. Not the type of flavors that you would normally think of when it's time to have some mulled wine but maybe it works. I haven't had the chance to try this year's version out yet.
Mulled wine or glögg as it's called in Sweden is a big tradition, to find out more on glögg I have a big article on everything you need to know here.
For my full coverage on Swedish Christmas Food, you can read the full series here.