A Very Bold Bornholm Brewery Ad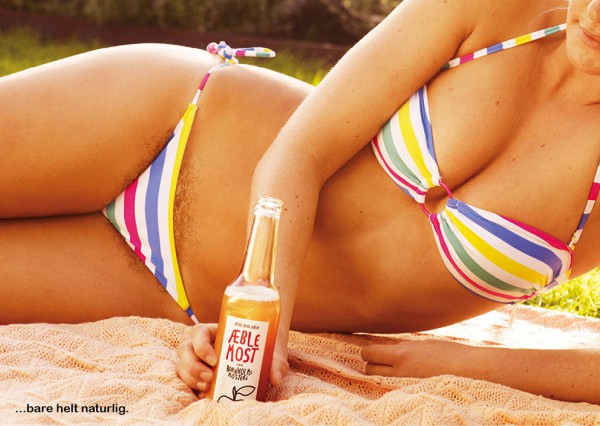 What if people at the beach was just as natural as the products made by Bornholm Brewery are? The Danish brewery decided to try that hypothesis in these very bold and a bit hairy ads, check them out.
Bornholm Brewery decided to be bold with their latest ad campaign and I guess they have made an impact. Before these ads, I have never heard of Bornholm Brewery, so natural hair seems to be the way to go if you want to get some media attention.
The ads are made by Peder Stryhn who has also made a short video on the same theme that you can take a look at below. The Danish tagline "Bare helt naturlig" means "Simply natural" in English.
Bornholm Brewery is not really a brewery, it's a juicery that produces natural fruit and berry juice. They almost only use organic and local ingredients. They hire people that are socially vulnerable and take real responsibility as a company. With those facts in mind, it is a bit easier to understand the thoughts behind this ad campaign.
For more great food ads don't forget to check out my full coverage here.
About Bornholm Brewery & Bornholm
Bornholm Brewery was founded in 2006 as a local job creation program but since 2013 the company has been taken over by Espersen a fishing company from Bornholm and the Michelin starred restaurant Kadeau that has locations in both Copenhagen and Bornholm.
Bornholm is a small island situated to the east of Denmark but actually closer to Sweden than Denmark. The island is resided by around 40,000 people.
Bornholms Mosteri from Peder Stryhn on Vimeo.