Bottles dipped in Paint for the Edelbrand Series Packaging
How something simple like bottles dipped in paint makes a packaging stand out and look great. Take a look at the packaging for the Edelbrand Series by the Vienna Craft Distillery.
Bottles dipped in paint is not a super clever idea. It's really simple and similar designs have been made thousands of times. What makes this a little bit different is that it's not perfectly made. It's simply a clear glass bottle. The bottom of each bottle is dipped a few times in paint.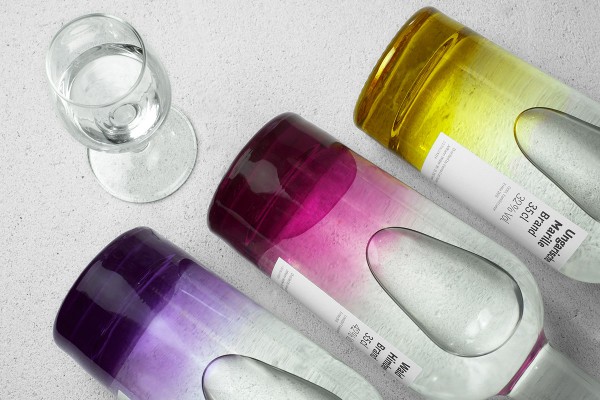 The cool thing is that the paint doesn't completely cover the glass. It's thin enough to drip off but still leave a thin coat of color. Each bottle gets a few dippings in paint which creates different shades of the same color and leaving each bottle unique.
The only other added design to each bottle is a rectangular white label with the name of the product. Beautiful, simple and unique.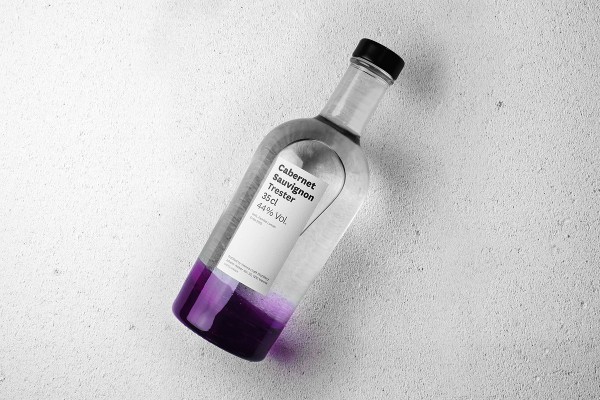 Edelbrand Series
The Edelbrand Series is the name of this spirit series for the Vienna Craft Distillery. The distillery was founded in 2015 and have since developed a whole series of fun spirit products, you can check them out online here.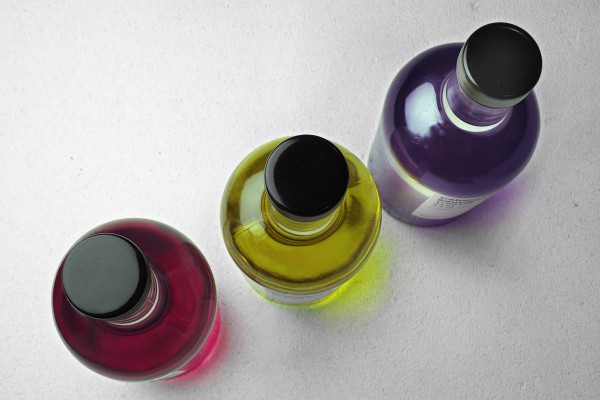 The paint on the bottom of the bottle gives the illusion that the whole bottle is colored when viewed from above.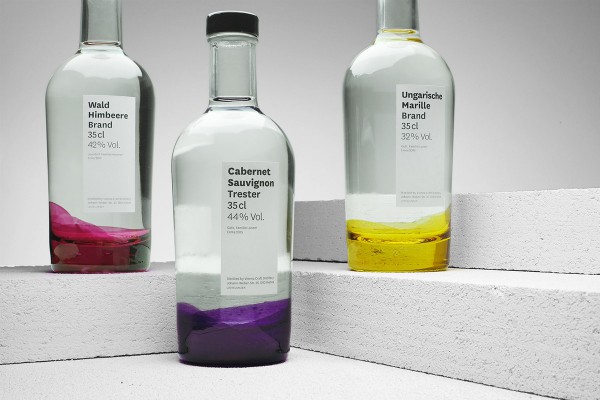 The full series of bottles dipped in paint.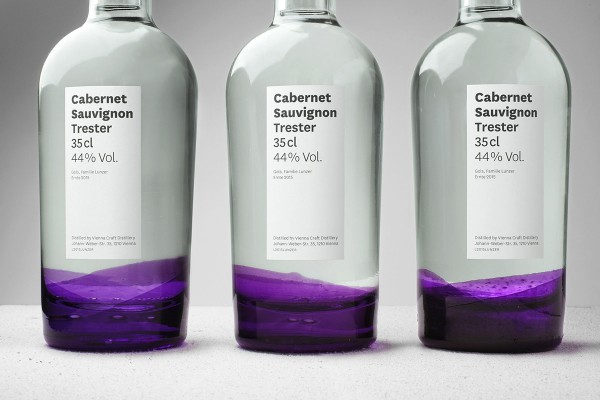 Each bottle is unique thanks to the simple and manual process.