Bradley Cooper's Adam Jones is now called Burnt, we want to see it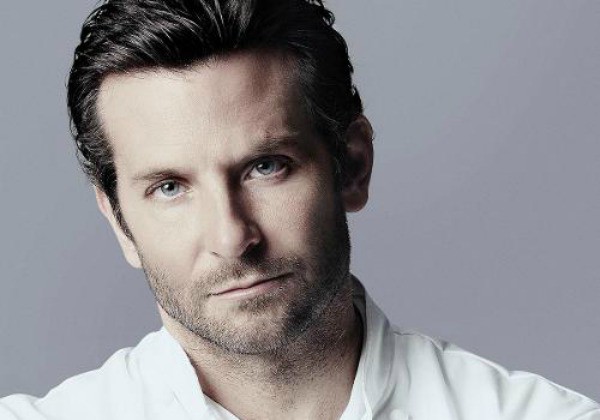 First it was called Chef, then it changed its name to Adam Jones and now it has changed again and will be called Burnt. Things seem to be a bit worrying for the upcoming Burnt movie starring Bradley Cooper.
Burnt as it is now called is the upcoming chef movie starring Bradley Cooper which is set to have its premiere in October this year. According to IMDB to film is now in post production. The basic story for the Burnt film is this.
Adam Jones (Bradley Cooper) had it all and lost it. As a bad boy chef with two Michelin stars he has now lost it all in Paris. This is because Adam Jones only cared about the thrill of creating explosions of taste, and being a bad boy. To get things on the right track Adam Jones travels to London and finds the best professionals around to chase three Michelin stars.
That's the story for the Burnt movie so it is a bit unclear what genre this movie is in. According to IMDB it is a comedy but Bradley Cooper doesn't really isn't looking to entertaining anybody on the poster for the film.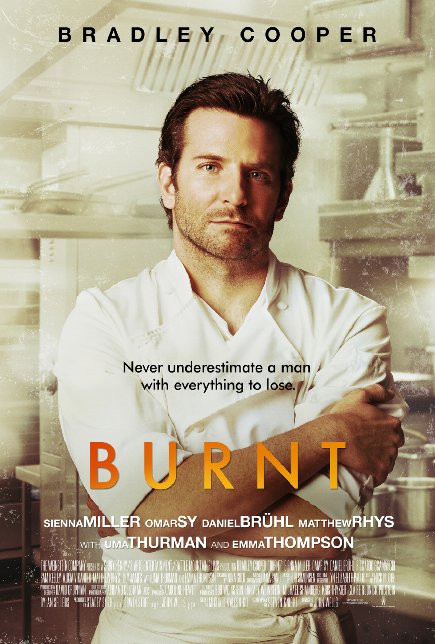 However there are some things both for and against the Burnt movie, lets start with what we like.
Its set in London and featuring a bad boy chef, expect references to Marco Pierre White and Gordon Ramsay, the most notorious bad boys of the business. Besides Bradley Cooper who is a great actor there are also other great ones in Burnt. Some of our favourites that we are looking forward to seeing is Sienna Miller, Uma Thurman, Daniel Brühl, Alicia Vikander and Emma Thompson. These are all great in almost everything we have seen and they are not likely to do a bad job.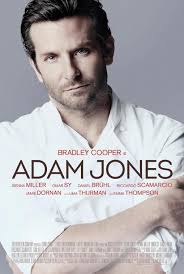 And what we don't like about the Burnt movie.
On the minus side, a movie that changes its name three times and gets its premiere date changed a few times is rarely a good sign. Also who is responsible for the culinary scenes? If there are not great and underestimates the audience any foodie will hate the movie. There are very few movies who have pulled this off, actually the only ones we can think of at the moment is Chef, Dinner Rush and Spanglish.
We've checked the credits and there isn't even a culinary advisor listed, lets just pray that someone payed attention to this and in October when the Burnt movie premieres we will hopefully be entertained.