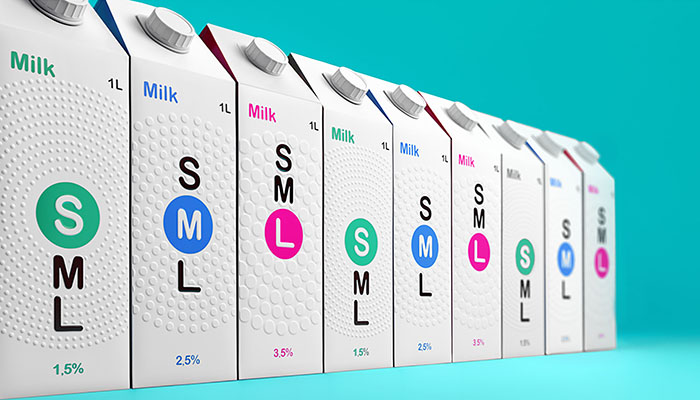 This braille milk packaging not only looks great, part of the design is inspired by blind writing also called braille. Do check this one out.
I'm not sure this braille milk packaging was made with the intention of helping the visually impaired to easier know which milk they are holding but it is a bonus. The main source of inspiration comes from the clothing industry where the sizes small, medium and large are often used.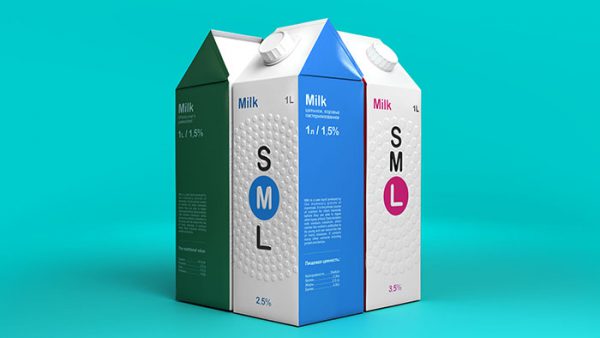 Instead of making the boxes in different sizes the sizes are used for the fat percentage of the milk. The result is a great line of braille milk packaging designs that adds something to a category where we rarely see something new. Let's take a closer look.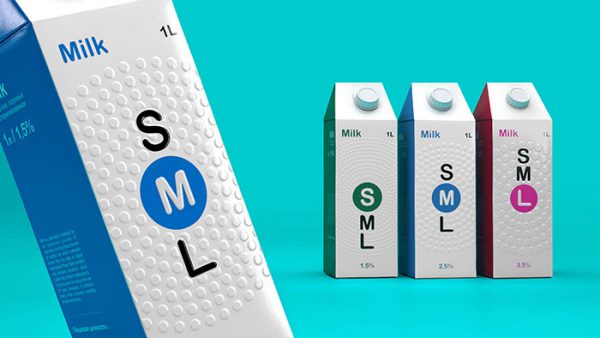 The Braille Milk Packaging Design
The design comes in three different varieties, like milk in most countries really. The carton is standard milk cartons with a plastic screw top lid. The designs have different sized relief dots depending on which fat level is in the milk. There is also a separate color for each kind of milk.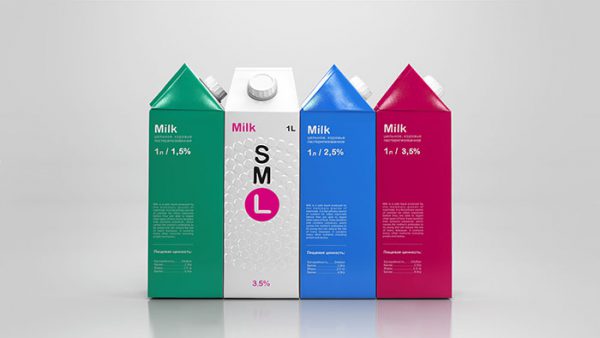 Small – Small dots, green color and a fat content of 1.5%.
Medium – Medium sized dots, blue color and a fat content of 2.5%.
Large – Big sized dots, bright red in color and a fat content of 3.5%.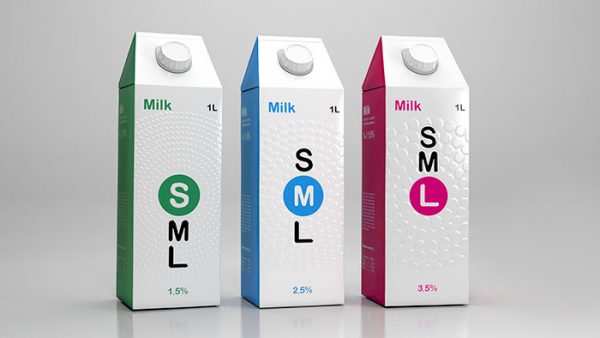 All in all a great design. Fun concept with the dots and a clean but still refreshing design in a category that is very traditional. I also like that the concept is not too weird. This is something you might actually find in a store. Great job by Public Group from Belarus who made the design.
Lastly if you want to see some more great milk packaging designs I have a full collection here.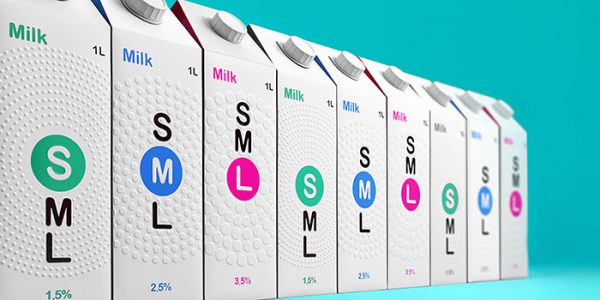 Tags: belarus, box packaging, milk, milk packaging, tetra