Branded Canned Cocktails You Will Most Likely Never Get To Buy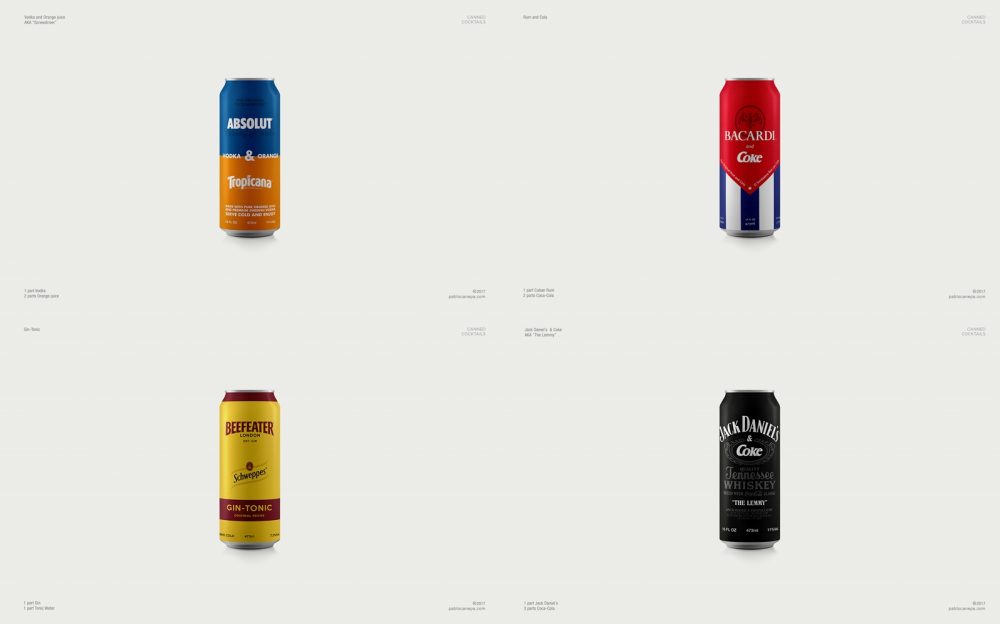 Combining two brands into branded canned cocktails is a great idea. This designer has visualized how that might look if it would become real products.
Canned cocktails are not something new but getting them like premium branded canned cocktails are. I can't remember seeing any where two major brands have been combined into one product.
The idea is not new and I'm sure this idea has been tried and tested in many meetings and idea sessions but for some reason, it rarely ends up being a real product. Maybe that's because big brands like we see in this idea needs to pair up with a similar big brand and figure out how to market, share profits and take any other decisions around a project like this. That often turns out to be more complicated than what the potential profit could be. Oh well. Let's check out how it could look.
Behind these branded canned cocktails is Pablo Cánepa and he picked out some classic cocktail combinations and turned them into these great designs. He did not just combine the two designs, here and there he added a little twist. Like calling the combination of Jack Daniels and Coke The Lemmy, a homage to the now deceased legend of Motorhead.
For more great packaging check out my full coverage here. If you want to add some effort and make a great cocktail I have plenty recipes here.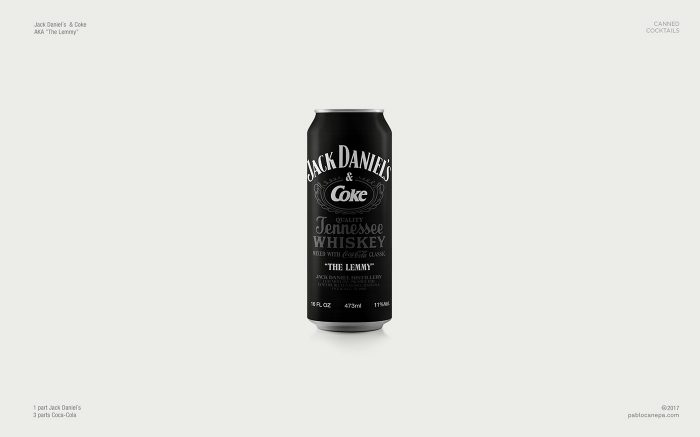 Jack Daniel's & Coke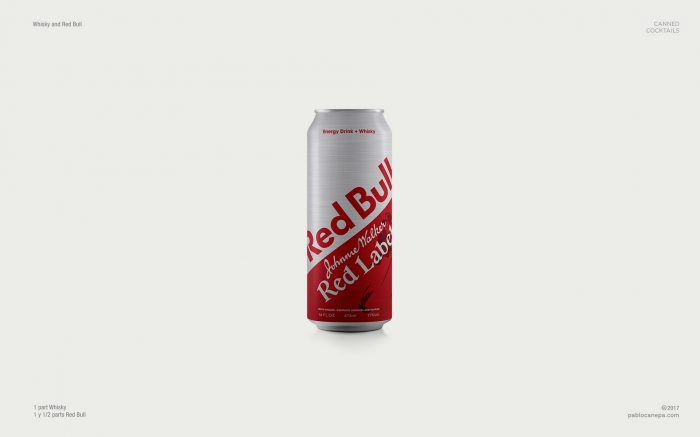 Red Bull & Johnnie Walker Red Label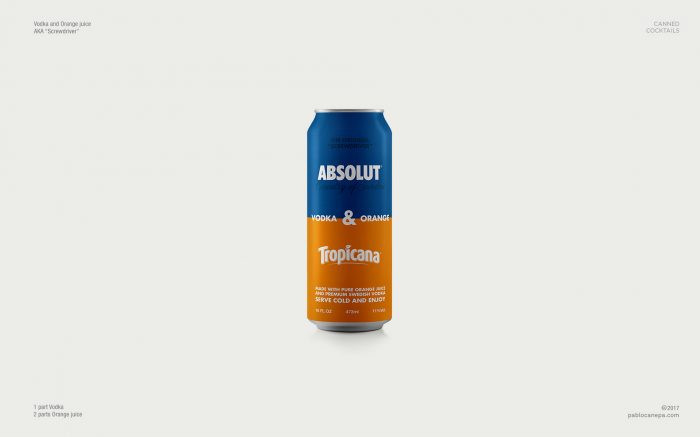 Absolut & Tropicana Orange Juice, maybe one of the worst combinations I can think of but the can look great.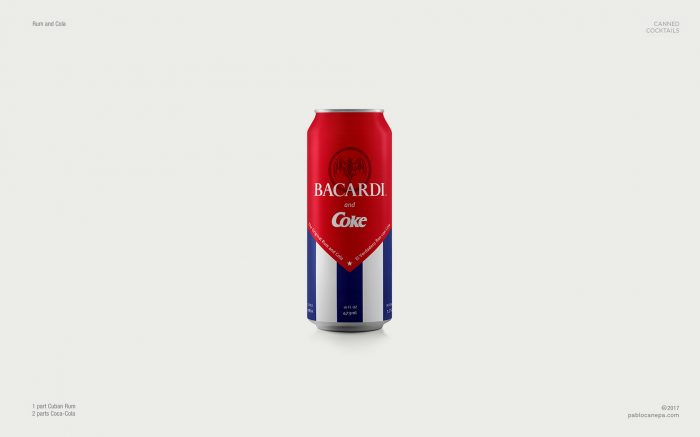 Bacardi and Coke in a great looking can.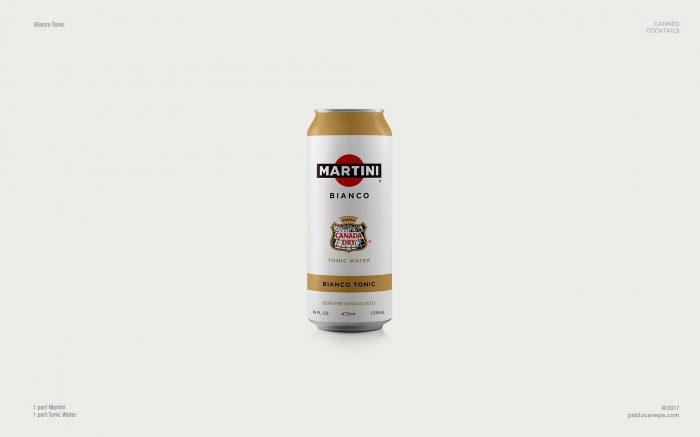 Martini and Tonic.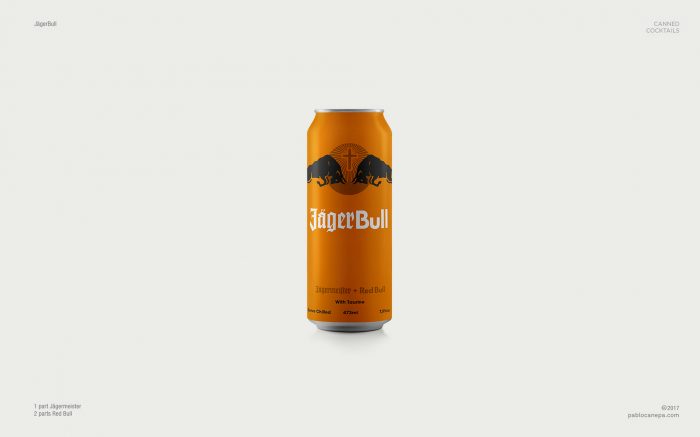 JägerBull. This design is my favorite, but the drink sounds terrible when it comes to the flavor.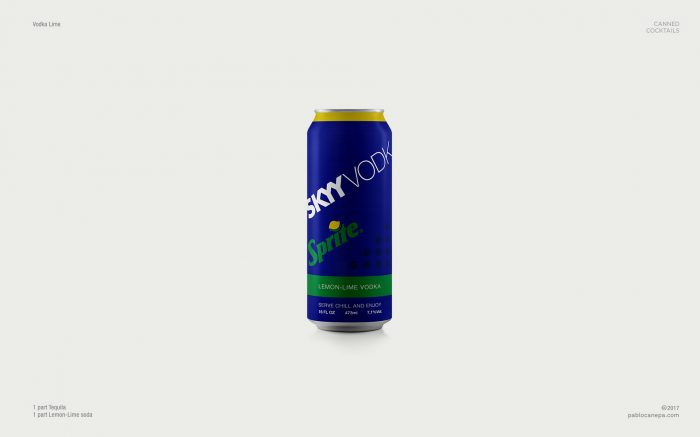 Skyy Vodka and Sprite.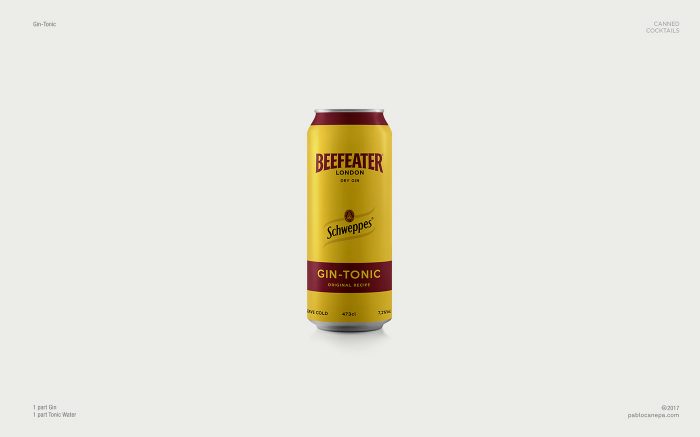 Beefeater Gin and Tonic.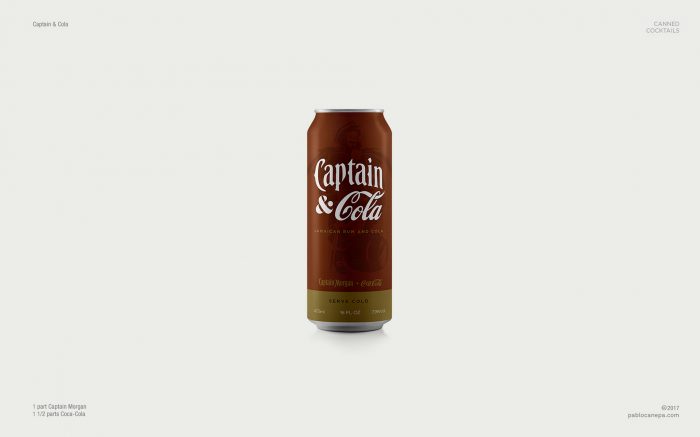 Captain Morgan and Coca-Cola.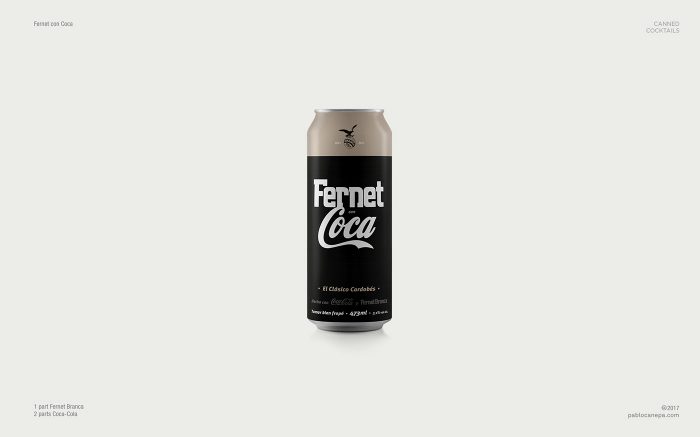 Fernet Branca and Coke, this sounds terrible.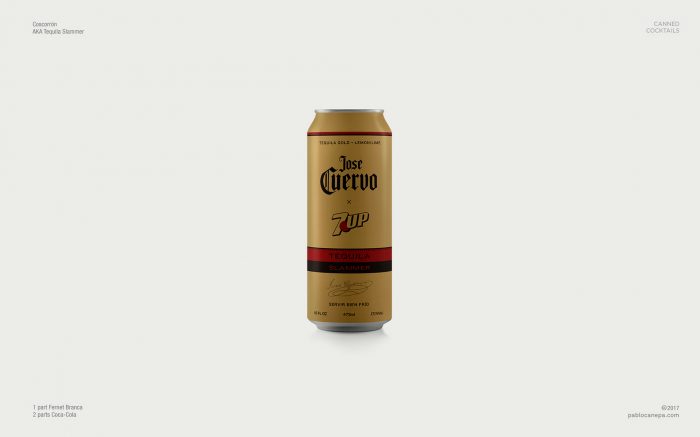 Tequila and 7UP.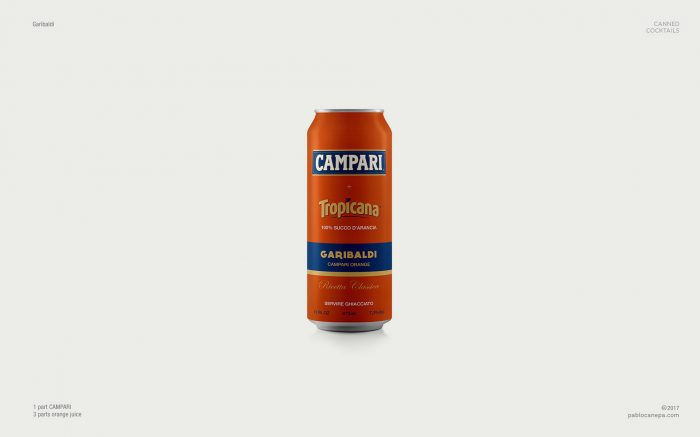 Campari and Juice.