This Brazilian Beer Packaging Design Will Put A Smile On Your Face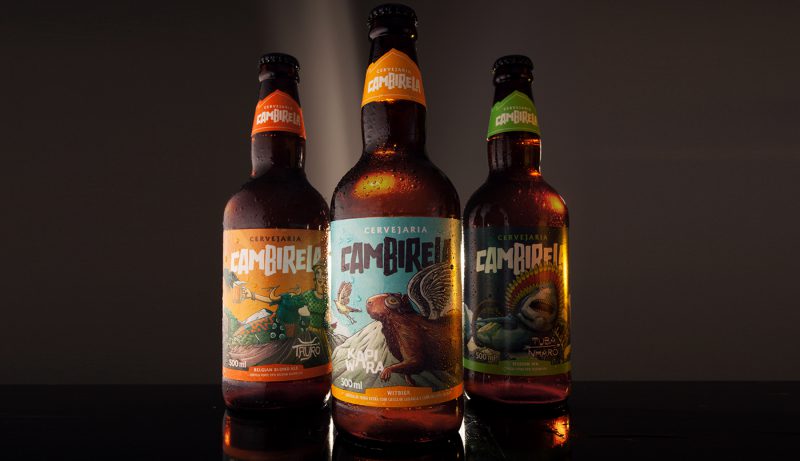 You've got to love this set of Brazilian beer packaging designs. It comes with great artwork including a huge rodent, a shark and a blonde.
I haven't really looked very close at Brazilian beer packaging before, not that I don't like it. I do like most beers, especially when they look as good as this set. The brand is called Cambirela and it is a microbrewery from Santa Catarina in the south of Brazil. Let's take a closer look at the great design.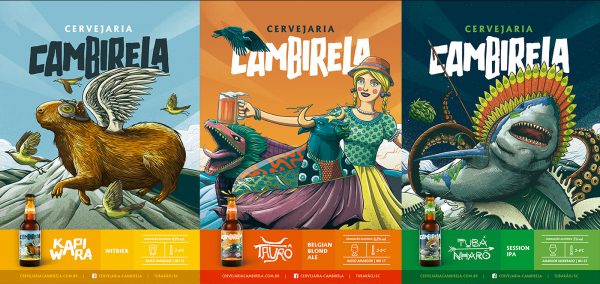 The Packaging Design for Cambirela Beer
The beer comes in three different varieties. All of them have great artwork with plenty of detail and all with their own little story.
Kapiwara – Witbier:
Represented by a capybara, it's made with cassava and seasoned with coriander seeds and orange peels. You can feel the sweet malt balanced with citrus touches of the orange.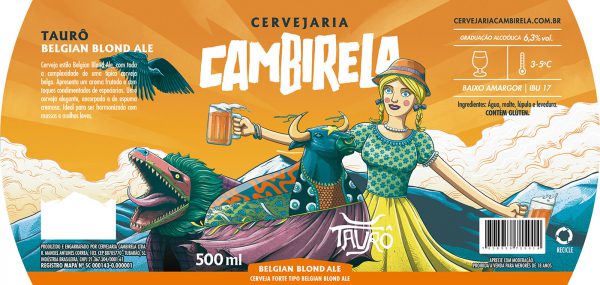 Taurô – Belgian Blonde Ale:
Represented by Brazilian's folklore elements, it's a full-bodied golden beer with fruity and spicy aroma, complex, elegant, with a hint of noble hops, creamy and persistent foam, with a sweet and slightly alcoholic ending.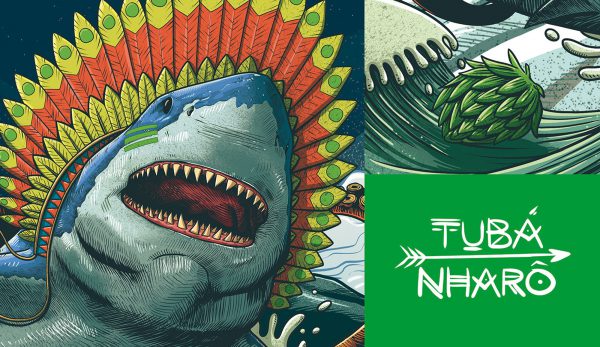 Tubá-Nharô – Session IPA:
Represented by a shark, it's a light beer with hops character, for those who want to explore this ingredient. The aroma and flavor are dominated by tropical fruits and the bitterness is clean and subtle. Refreshing, light and aromatic.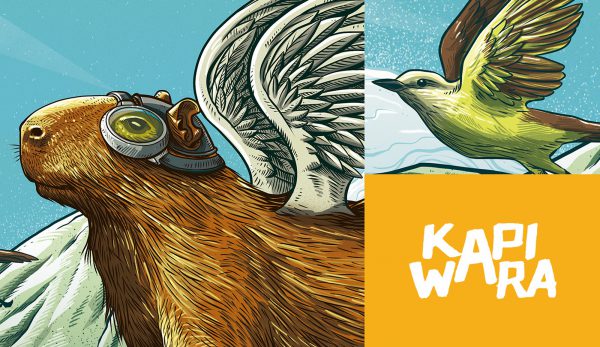 What's Great About The Designs
What I love about this work is that they put in an effort to create some great art. Any of these labels could just as easily be framed and put on a wall. It's not always easy to add art elements to packaging design and still make it work. But since the art is so connected to both the place and product I think it works great in this case. You'll find even more details about this project here.