BRISK Chocolate Packaging is designed for all seasons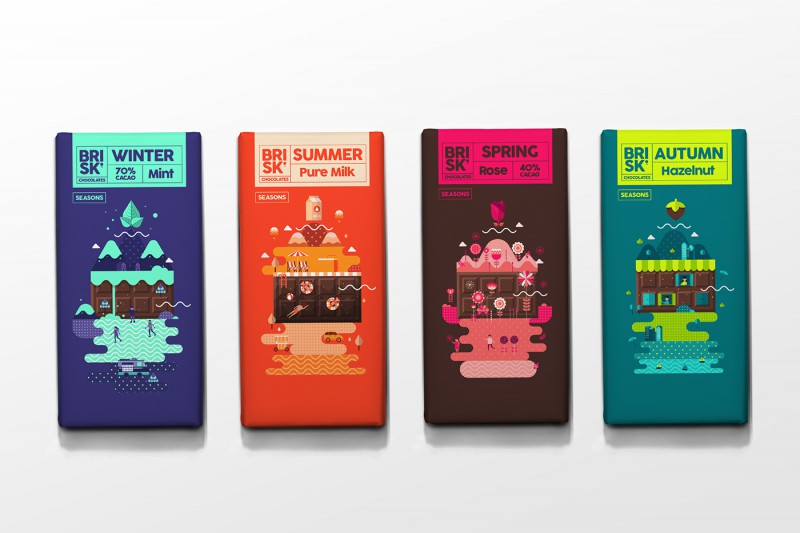 I take a closer look at Brisk Chocolate Packaging series. It is designed to be a perfect fit for any season. Winter, spring, summer and autumn.
Brisk Chocolate Packaging is looking good. The series is made out of the seasons, winter, spring, summer and autumn. Each season has its own flavor as well.
Winter is flavored with mint, has 70% of cocoa and the design is made with dark blue colors. The summer flavor is milk chocolate and the color of choice is orange. Spring is dark brown and flavored with rose flavor. Autumn is flavored with hazelnuts and the colors are blue and green.
For each packaging there is also some cute illustrations of people doing some activities that you associate with the season. Ice skating in the winter, hanging by the pool in the summer and flowers everywhere in spring.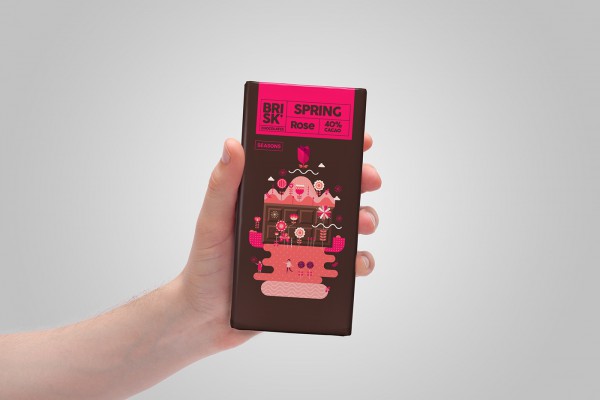 Why the weird colors?
I think the design for all these four chocolates look great but unfortunately it doesn't really hold together. The reason why is the colors. Honestly do you associate spring with dark brown?
I don't understand why they didn't go with colors that is easier associated with each season. Dark or white for winter, orange, red and yellow for autumn. Green and lush for summer and so on.
It still looks good but with a little more thought on the colors I think it could have been even better. For more on this project take a look here.