Celebrate Christmas with the Burger King Christmas Packaging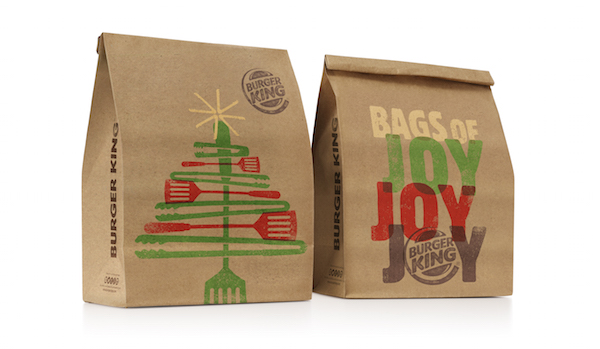 Burger King have created a Christmas menu called the Winter Whopperland menu that will be available in the UK until the middle of January. The Winter Whopperland menu comes with some great Burger King Christmas packaging.
The Winter Whopperland menu that Burger King are launching in the UK features some special items on the menu. But we are mostly excited about the great packaging that Turner Duckworth have made for Burger King.
I think they have found the perfect line between Christmas and fast food, because in all honesty very few people think of Burger King and Christmas as a perfect match. Enjoy the great packaging below. For more about Burger King you can check out our full coverage here.