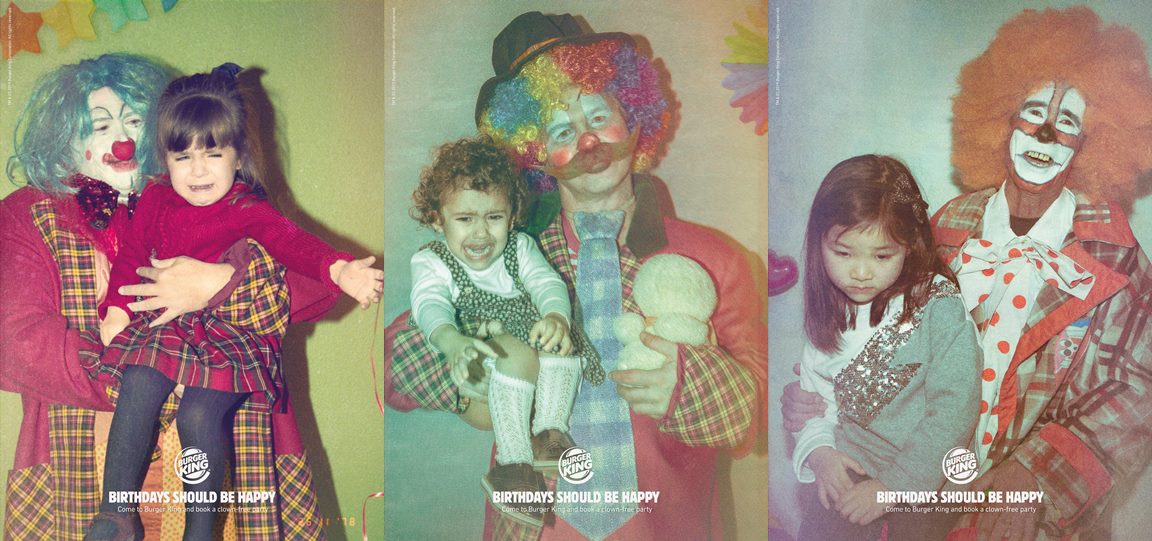 Having a clown as your family symbol in 2019 is maybe not such a good idea as it once was. Burger King decided to mock that choice by McDonald's in a brilliant way with these clown ads, check them out.
Ronald McDonalds was created in 1963 and has since been used by McDonald's for numerous ads, television commercial and much more. My guess is that whoever decided to use a clown as the company mascot back in the '60s had any luck guessing that clowns were to be viewed differently in our day and age.
Now thanks to pop culture and the internet the classic clown is equally considered a scary thing or in the best case a not very fun part of going to the circus. Things like that is not easy to know beforehand and who knows, maybe Ronald McDonald will seem more modern or classic in the future.
Until then marketers working for Burger King can keep creating great clown ads like the ones you see here. How can you not love such a great idea by Burger King. Enjoy!
For more food culture about McDonald's head here, for Burger King just click here.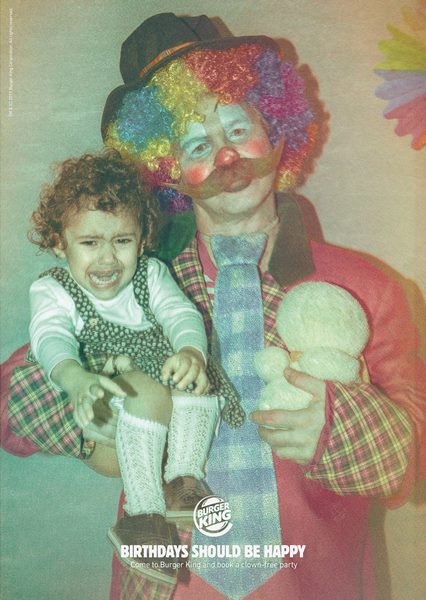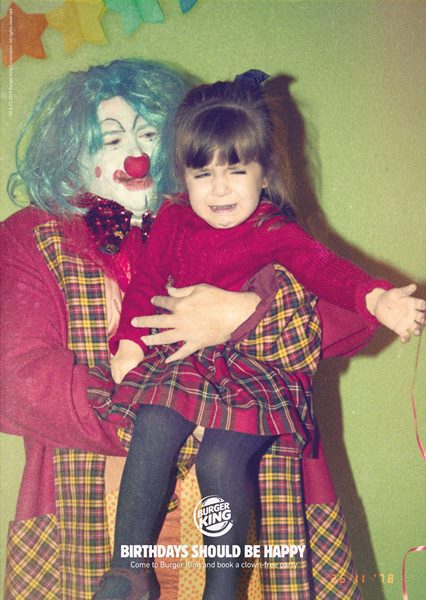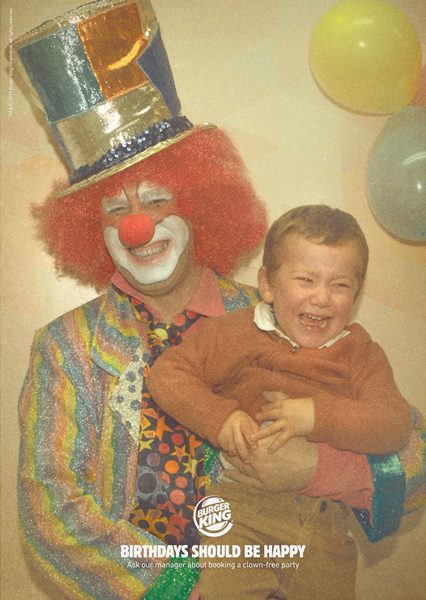 Tags: ads, burger king, fun stuff, mcdonalds