Cacao 70 Chocolate Branding and Packaging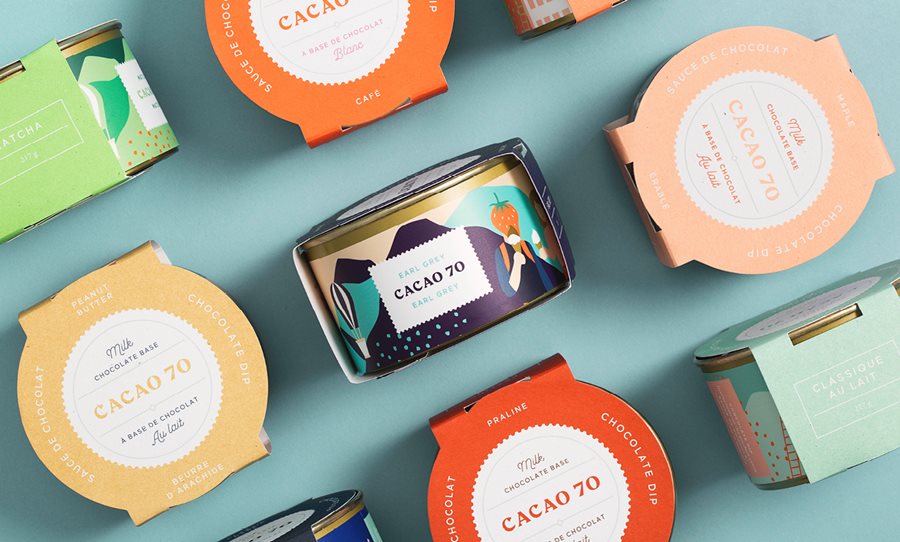 Let's take a closer look at the Cacao 70 Chocolate branding and packaging. With a playful attitude, great colors and hard work this chocolate will stand out.
Cacao 70 is a chocolate shop and brand in Canada. They've got over 20 locations where you can both stock up on chocolate to be enjoyed at home as well as treat yourself to something while you're there.
Recently a creative team set out to make a total rebranding for Cacao 70. This included all the packaging design, in-store menus and interior, online presence and every other part you can think of.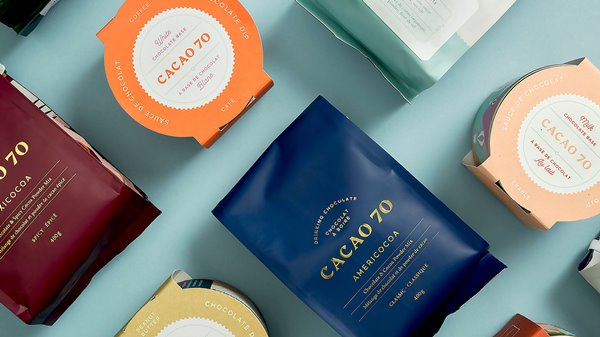 The Cacao 70 Branding
The team set a goal: Create a whimsical and playful chocolate experience to be deployed in all the stores. I'll say they managed to do just that.
I'm not going to talk much about the project, I think it's better to see it. Check out each part of the project below.
The Packaging
Cacao 70 offers both traditional chocolate bars, chocolate fondue and powdered chocolate, see the packagings below. I especially like the fondue design.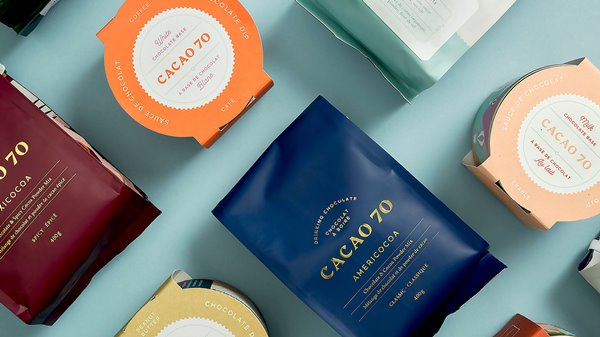 Here you can see the bags for the powdered chocolate and the chocolate fondue packaging. Love the colors and the multipack below looks great.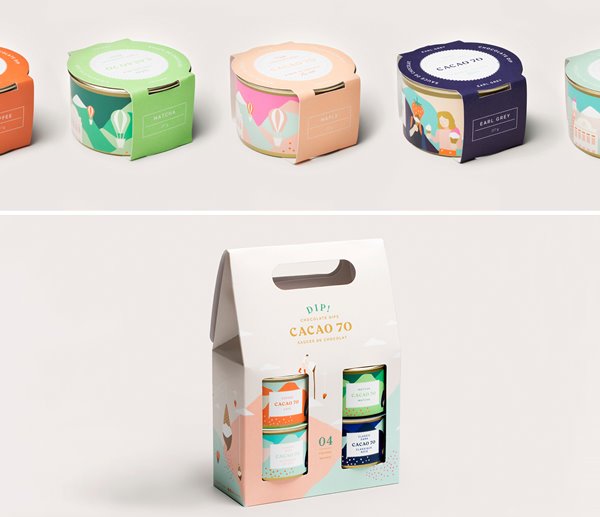 The bars alone would be good enough for an article. One tone with a great illustration on the front that goes perfectly with the rest of the design.
The Branding Identity
The branding identity used online and the logo can be seen below. I love the orange and white, kind of reminds me of my own logo, there's just something about those colors I guess.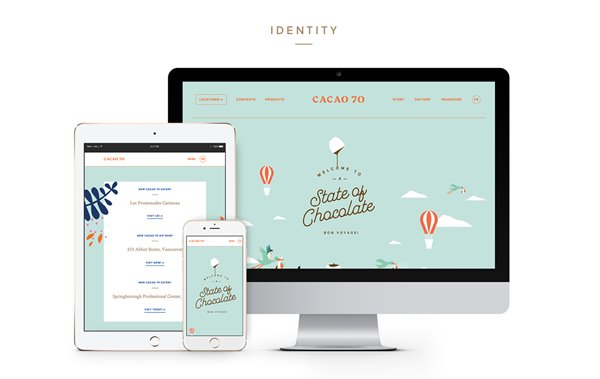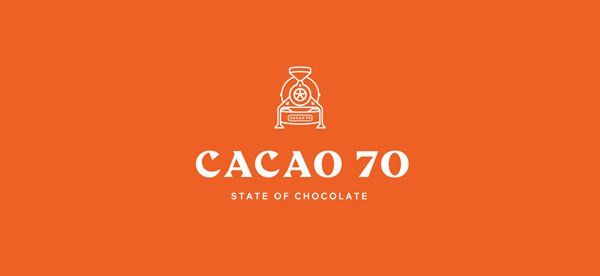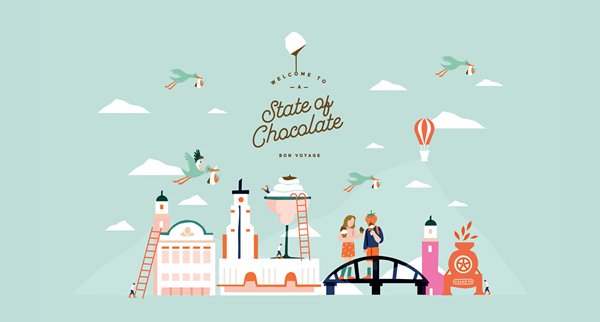 Interior Design
Not much to complain about here either, it all looks just as promised. Whimsical and playful. To see more photos and read about the ones who made this project head over here. For more packaging design you can see my full coverage here.