Cajun style Crawfish with garlic and paprika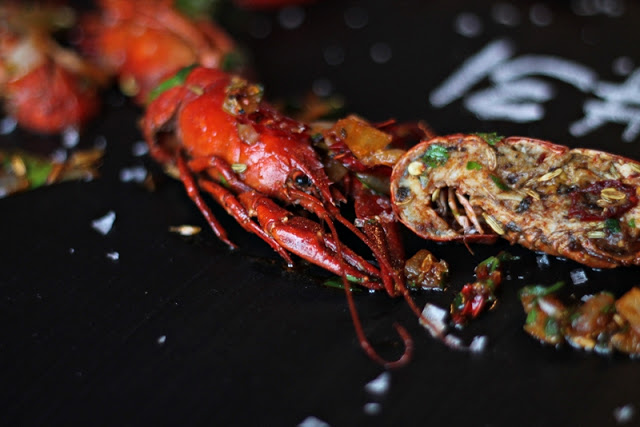 Try my simple cajun style Crawfish recipe, the perfect recipe for Crawfish beginners.
This Cajun style crawfish recipe is not one I do very often. Here in Sweden we eat crawfish boiled in dill, salt, beer and a dash of sugar. But I always like the Louisiana style of eating crawfish with a little bit more heat and served warm.
I never been to Louisiana but wanted to try my own version of this hotter and warmer variety of eating crawfish. Now finding live or raw crawfish is more or less impossible unless you fish it yourself. I've had the chance to do that sometimes but this was not one of those times.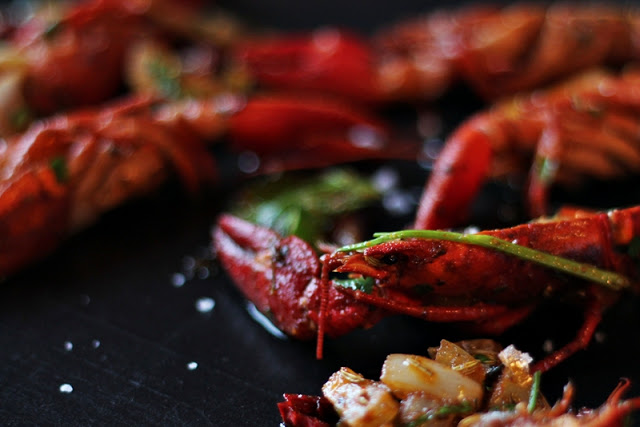 Instead I settled for some cooked frozen whole crawfish and made a spice blend that I heated in a frying pan on low heat. I split the crawfish in half and tossed them in the seasoning while turning the heat up. This way I had already got the flavor out of the spices and could reduce the cooking time of the crawfish to the shortest I could but still getting them hot and properly seasoned. I served them just like that with a little bit of bread on the side.
Cajun style Crawfish with garlic and paprika
Serves 4 as an appetizer
1 kg / 2 lb cooked crawfish
4 cloves garlic
1 fresh red chili
2 tsp paprika powder
1 small onion
Salt, pepper
4 tbsp olive oil
Chop the garlic, chili and onion. Heat the oil in a frying pan and add everything besides the crawfish, let cook on low heat or five minutes. Split the crawfish, turn up the heat and add them to the pan, toss them in the pan for about 30 seconds. Remove and serve.
For more great recipes make sure to browse through the full collection of recipes here at Ateriet.