A Cake Packaging That Looks Like A Piano – The Perfect Gift Box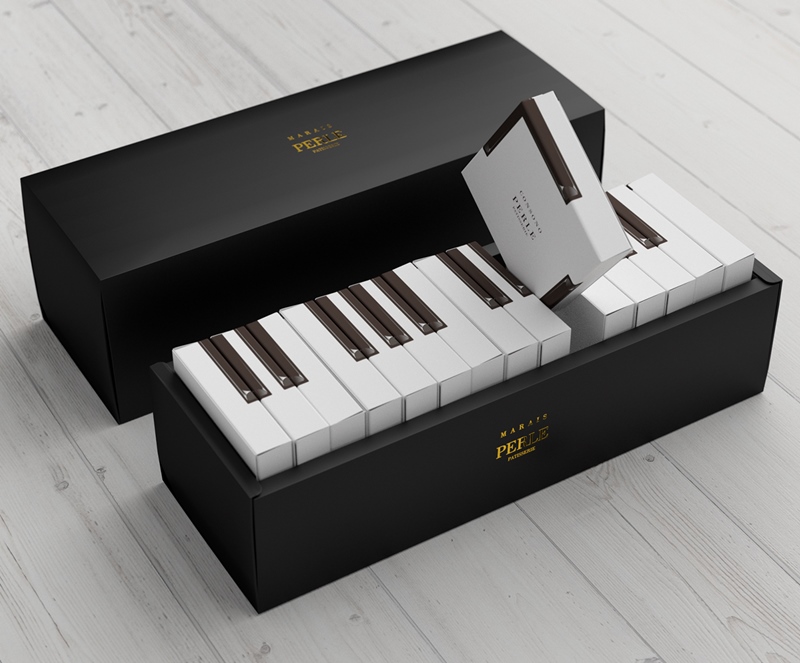 This packaging sure stand out, take a look at a cake packaging that looks like a piano. You've never seen one like this before.
This is a cake packaging that looks like a piano. I'm fairly sure you haven't seen a food packaging design that looks like this one before. The packaging is made up by individually boxed cakes. Each one comes in a white box with partially black printed on each corner.
Once you place the packagings next to each other they form the shape and color of a piano. Depending on which side of the box you stand up you can create any type of piano keyboard. From small keyboard to 88 key grand pianos and even bigger ones.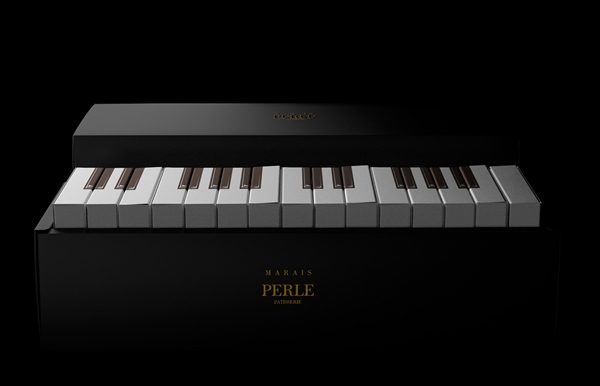 The design is created by Kazuaki Kawahara who have been featured here before with two great packaging designs. The fruit toilet paper and square jam packaging, both worth taking a look at.
The piano design for the cakes is not limited to just the boxes. The same design idea is also used for the bags that you carry the cakes home in. White bags with black corners, stand them next to each other and you've got a piano.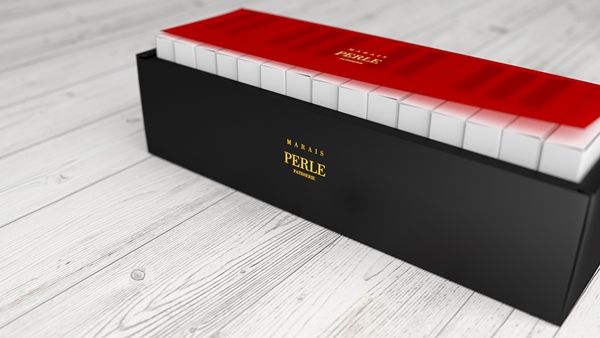 Maybe a cake packaging that looks like a piano is the best idea for a regular cake product but for a gift packaging like this it's both a cool and fun way to make the product stand out.