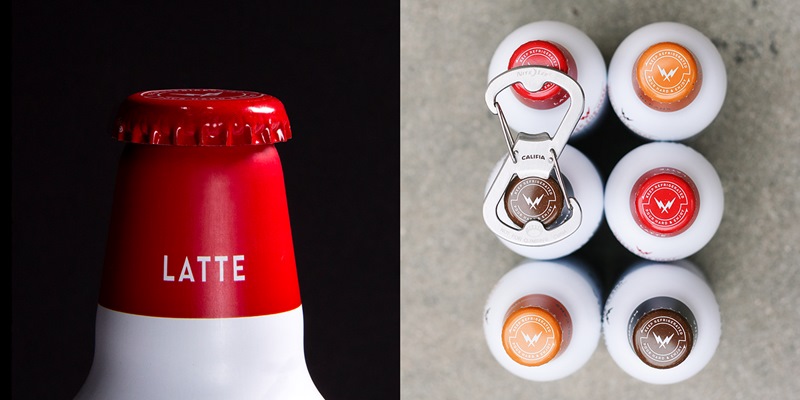 Someone finally released a cold brew coffee packaging design that doesn't look like every cold brew there is. Check out the packaging design for Califia Nitro Cold Brew Coffee.
Califia Nitro Cold Brew coffee packaging design comes in white aluminium bottles with some great design. The best part is that it really stands out both in material and design. I do hope the coffee is just as good as the design. Let's take a closer look.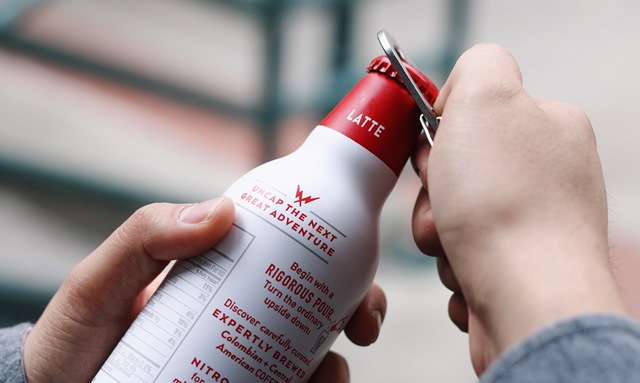 The Design
Califia Nitro Cold Brew comes in a white bottle. The material used is aluminum which is unusual for cold brew coffee where box packaging or glass bottles is the most common materials.
The bottles holds 10.5 oz / 31 cl of coffee and there are three flavors available. Latte, New Orleans and Mocha. To separate the different flavors one added color is used. Red, brown and orange.
The color is used at the bottle top and neck and for the print design on each bottle.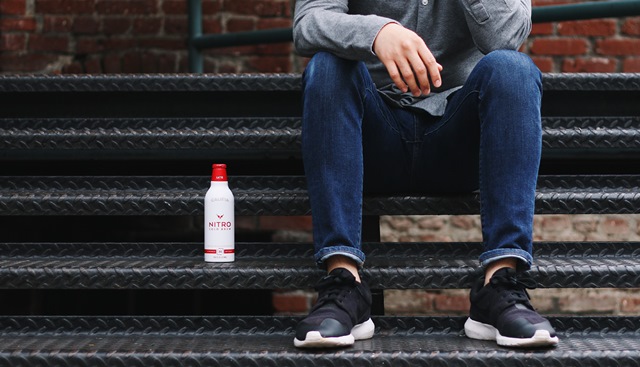 What is great about this design
There are plenty of things that I like about this design. First of all it stands out. Like I have complained about before most cold brew coffee packaging designs all look the same. They are black, in glass and with a minimalistic but cool design.
I like those designs as well but if you want to earn a spot in this fast growing market you can't offer a similar bottle as everyone else is already using. That is the main thing I like about Califia Nitro Cold Brew. But there is more.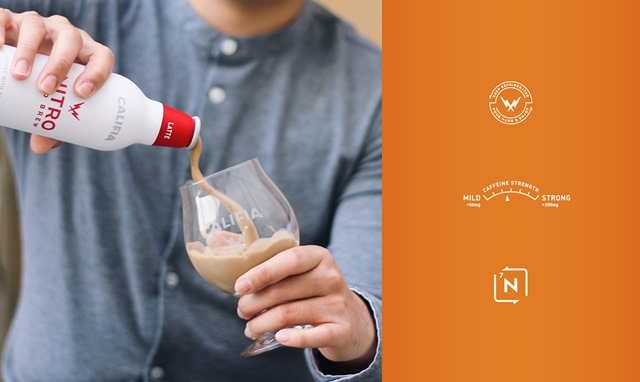 The shape of the bottle and the material used is also a great thing about it. Aluminum instead of glass and a regular bottle shape instead of the short bottle with little or no neck make it stand out.
The design is made by Farm Design and I really hope that this works for Califia. There is one downside to creating a different design like this. That is that the potential customers might not realize that this is cold brew coffee. If they don't pay attention they might miss in stores and pick up one of those glass bottles instead. Let's hope that won't be the case.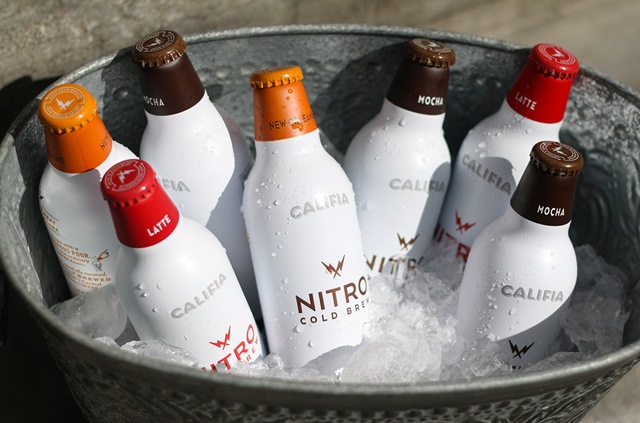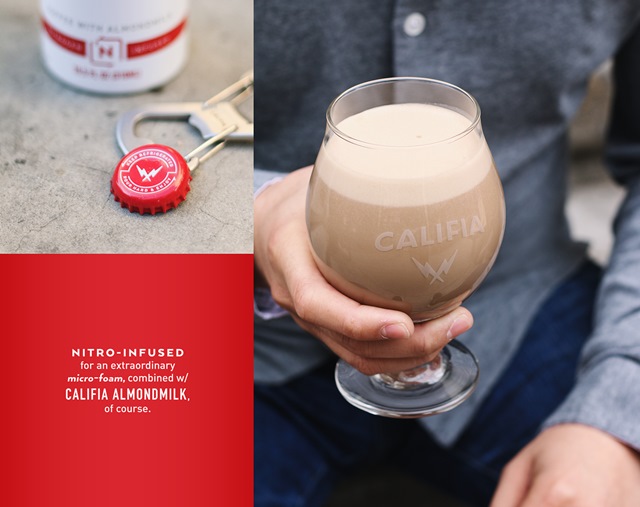 Tags: aluminum, bottle packaging, coffee, coffee packaging