Candela Chocolate Packaging Looks Good Enough To Eat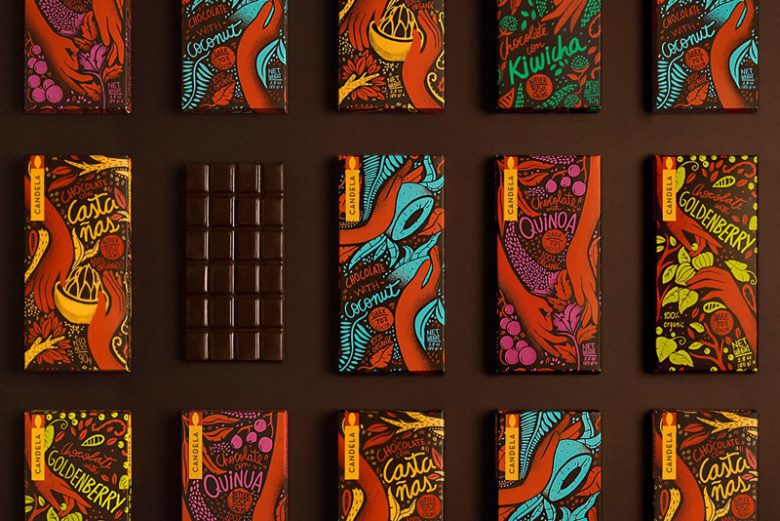 This set of Candela Chocolate Packaging Designs look good enough to eat. With plenty of color and some great illustrations of the chocolate flavorings you will want to check out this design.
Candela Chocolate is a Peruvian brand of chocolate. Their full line of chocolate comes with a packaging design that is nothing short of greatness. Let's take a closer look.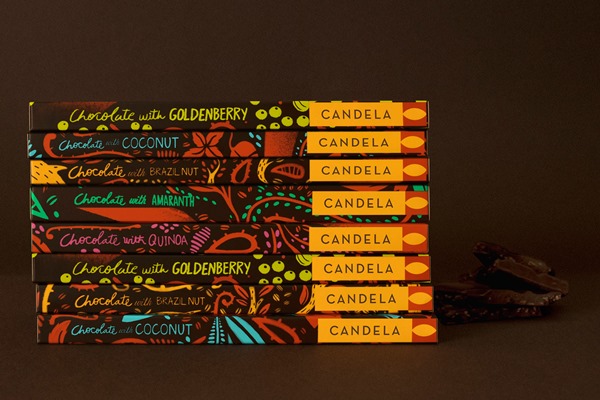 The Candela Chocolate Packaging Design
The chocolate comes in five different flavors that are closely connected to Peru and South America. Brazil nut, Goldenberry, Coconut, Amaranth and Quinoa. The designs is different for each flavor but they all follow the same theme.
A dark brown base and two hands reaching in for the ingredient which flavors the chocolate. Each one is a little different from the next and the colors are also different for each flavor.
Both the choice of color and the illustrations all look great and would look good on almost any product. See all the packagings in detail below, all made by the Peruvian agency Infinito.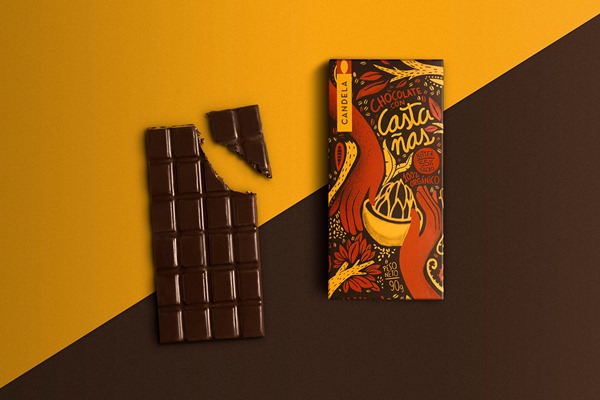 Yellow and dark roasted red is the colors for the Brazil Nut flavored chocolate.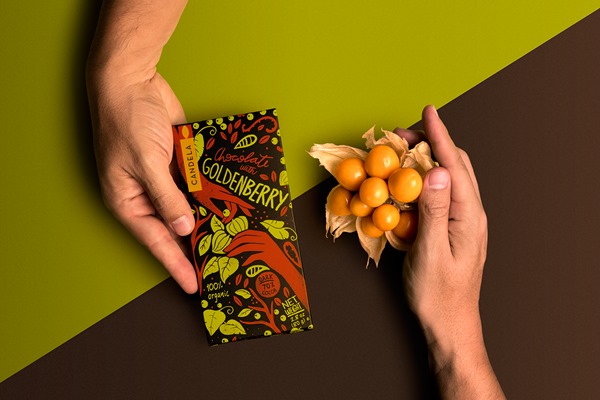 Goldenberry pairs with green in the design, works great with the brown.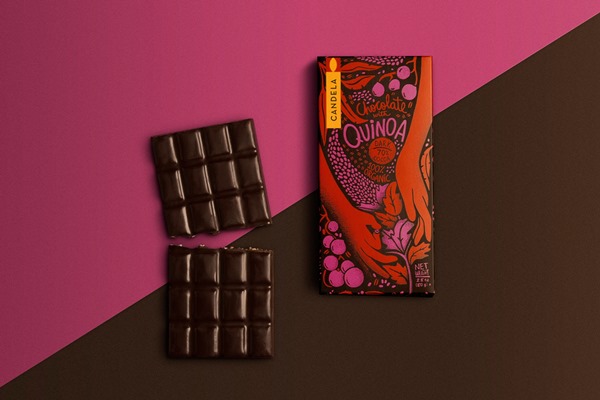 Purple Quinoa is represented by purple.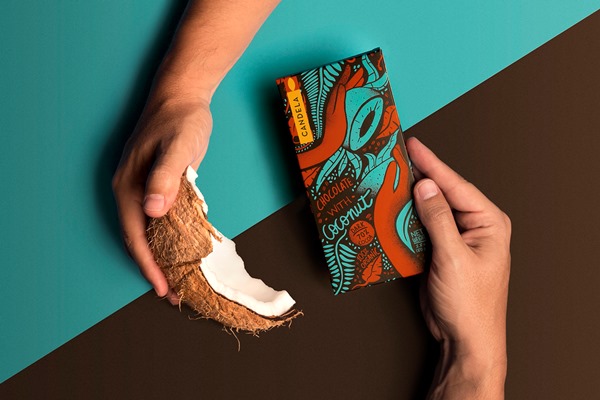 Light blue for the coconut. Classic combination of color that works great together.