Candy Cane Packaging Design and The History of Swedish Polkagrisar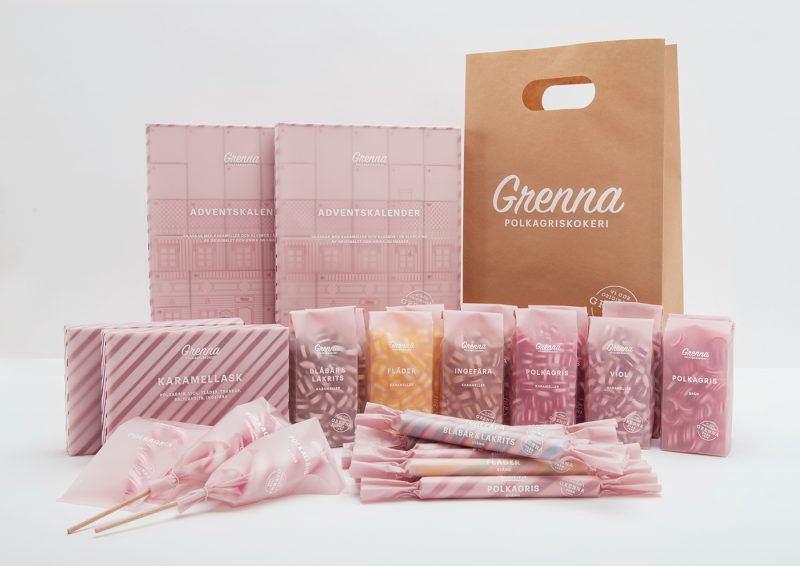 In Sweden candy canes are called Polkagrisar and it comes with a long tradition. Recently a group of design students decided that it was time to update the packaging for this classic candy. Things turned out great, check out this great candy cane packaging design and read a brief history of the Swedish Polkagrisar.
This Candy Cane Packaging Design is made as a student packaging project for Grenna Polkagriskokeri. Grenna is the name of the town in Sweden where the candy canes were invented. I'll dig a little bit deeper into the history of how and when the Swedish candy cane was invented soon but first let's check out this great packaging design.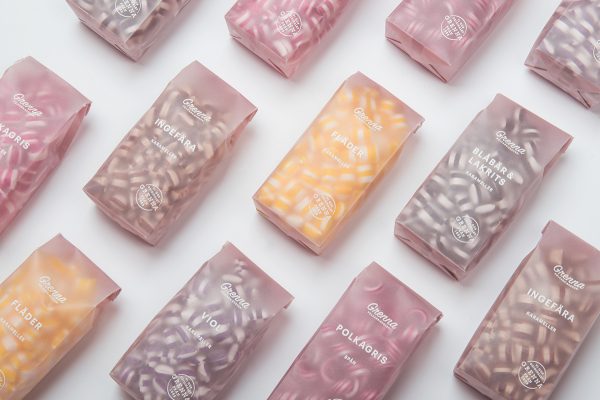 Candy Cane Packaging Design
In general, there are three types of candy cane or polkagris products. Lollipops, candy pieces, and the candy cane. The traditional flavor is peppermint and the color of the candy cane is white and red, just like the Christmas candy canes. But if you look at these photos or visit any of the candy cane makers in Gränna you'll find that there are more flavors than you could imagine.
The traditional packaging is simply white paper printed in the same colors as the canes themselves. So the traditional one is simply rolled in red and white paper.
What the team did with this redesign was to make the packagings transparent. Which makes sense since the candies are absolutely beautiful on their own. There are no reasons to hide them is there?
So they created a red transparent paper that together with the traditional white and red traditional stripes creates the base of the design. Then all products have been packaged in this material. As you can see it looks amazing and is a huge improvement to the products.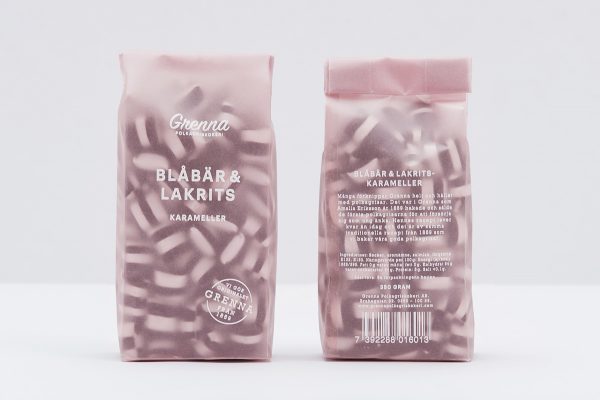 The Products
The products that they created the candy cane packaging designs for are candy canes, pieces of candy canes and lollipops. In addition to this, they also created a mixed box of candy cane pieces and an advent calendar.
About The Design
The design perfectly matches the product. Candy canes is a very traditional product in Sweden so I think it was a good choice to not make it too modern. This design keeps one foot in the tradition but still makes it more modern and creates new and relevant products with the mixed box and advent calendar. The design is made by design students Johanna Brännström, Pontus Haglund, Gustaf Redmo and Viktor Andersson. Now let's take a look at the history of Candy Canes.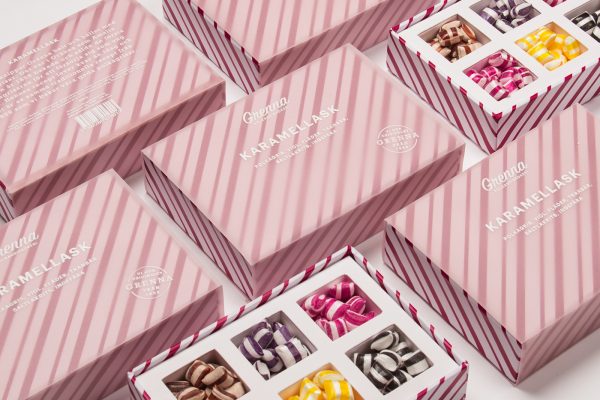 The History of Swedish Candy Canes or Polkagrisar
The Polkagris was invented by Amalia Eriksson in the town of Gränna in Sweden in 1859. Gränna is a small town in Sweden located on the east side of Sweden's second largest lake Vättern. The town name is spelled Gränna now but has also been spelled Grenna. Therefore there are both companies and signs in Gränna spelled Grenna.
Amalia Eriksson
Amalia Eriksson was a poor widow. She needed to provide for herself and her family. To do so she opened up a pastry bakery in Gränna. It was in this shop she created the polkagris or candy cane or peppermint rock as it can also be called. The polkagrisar became a hit and Amalia kept her recipe a secret. It was revealed after her death in 1923.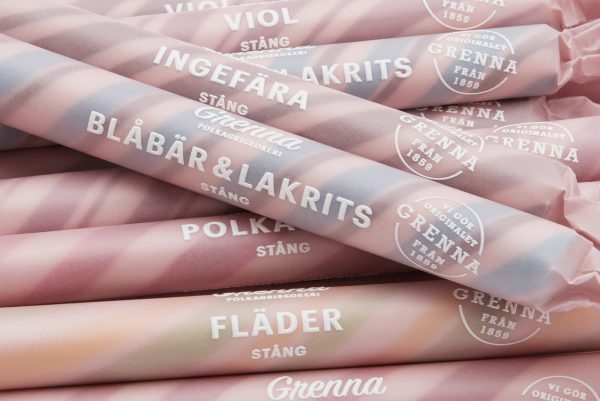 Polkagrisar Name
Polkagris or polkagrisar (plural form) is a two part word. Polka comes from the dance Polka which was popular at the time the candy was invented. It could also be a reference to how the sugar is twisted together into the striped candy canes.
Gris means pig in Swedish and at the time gris was a common expression for candy.
What Are Candy Canes Made Of?
Sugar, water, color, and flavoring. That's what's in most candy canes. The sugar is boiled and then kneaded, pulled and twisted into the different types of products. If you want to see how they are made I recommend doing a search online or why not visit Gränna, it's well worth a detour to pick up some candy and see how they are made.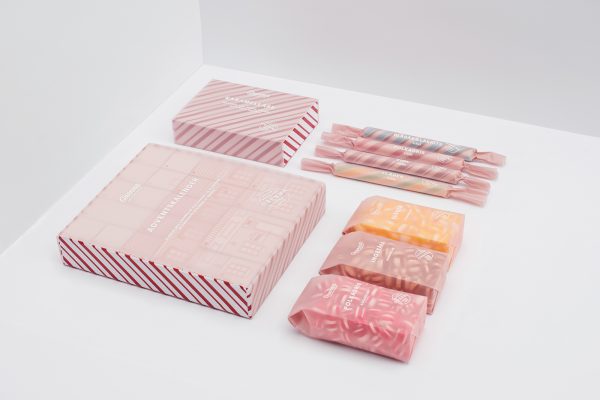 Visiting Gränna
The town of Gränna only has about 2500 residents but they get thousands of tourists each year, much because of the polkagrisar. In town, there are several stores where you can both see the canes being made and of course stock up with something to eat while driving.