Canned Food Packaging Design – +30 Great Designs
Let's take a look at an essential part of our kitchen. Canned food. We rarely celebrate them but they do deserve it. Not just because some of them are great products, there is great design to find as well. So get inspired where you probably didn't know you could. Canned food packaging design. I've got a whole bunch of great ones to see.
We all have them, canned foods. It doesn't matter if you only eat canned tomatoes or if you get exclusive Portuguese sardines in cans. Canned food is kind of a great thing.
I always keep a dussin or so of all sorts of canned food in my pantry. Corn, coconut milk, beans and crushed tomatoes are always there. But can you find great design in such a generic category where each jar looks almost like any other?
It turns out you can. Not just one either, there are plenty of great designs to find in this category. I always admired sardine cans which are known for not just being delicious but also great looking. There are a few of those in this list but also all sorts of other great canned food packaging design. Let's start to check them out.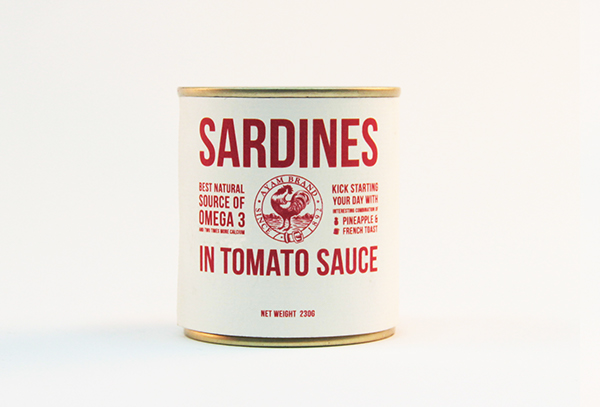 Let's begin with this clean design, red and white and something a bit unusual. Sardines in a round can. You don't see that often. (source)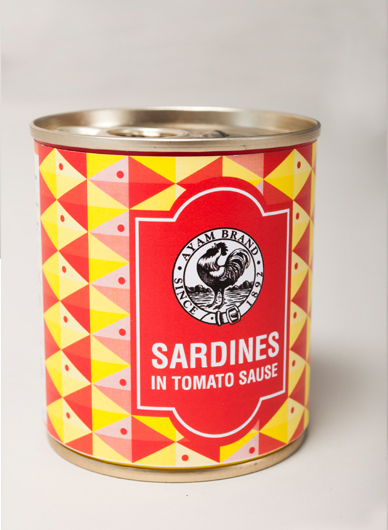 And yet, here's another round sardine can. Love the fish head pattern, easy to miss. (source)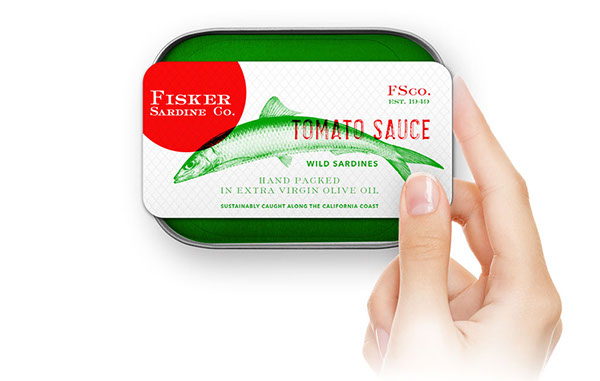 More sardines, I like the green color and the way the paper wrapper matches the colors. (source)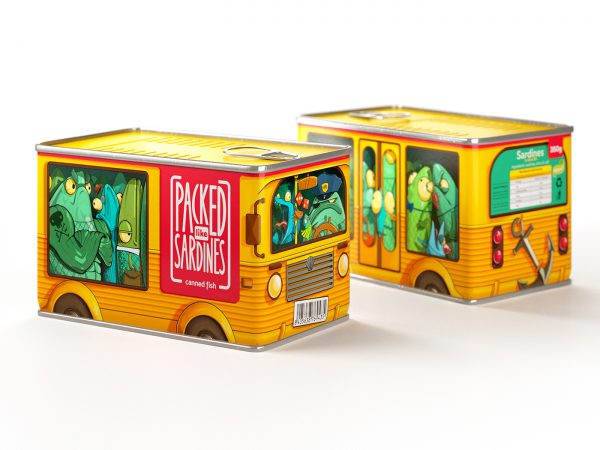 A classic, packed like sardines. One of my favorite canned food packaging designs ever. I covered this one before so for more photos use the link. (source)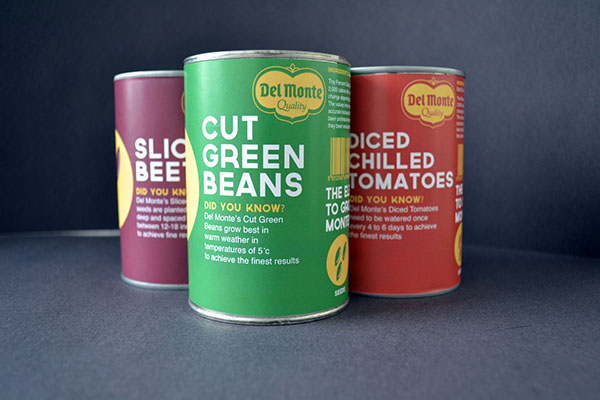 Clean, simple and great looking design. (source)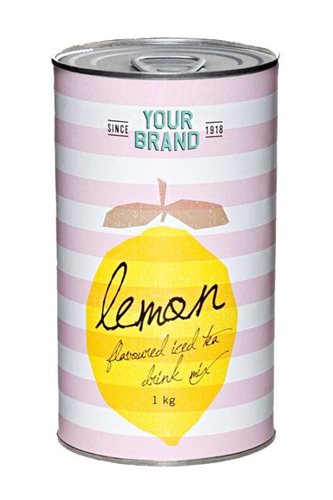 Stripes always look good I think, this is not a real brand as you can see, but if it was. I would buy it. (source)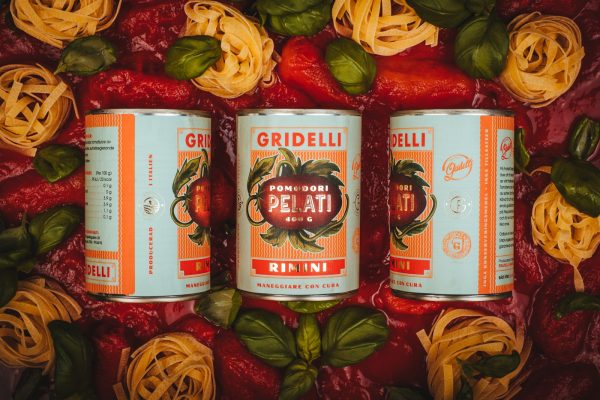 The staple we all use, canned tomatoes that actually look good. This one was featured in one of my monthly Best Food Packaging posts, do check this one out via the link. (source)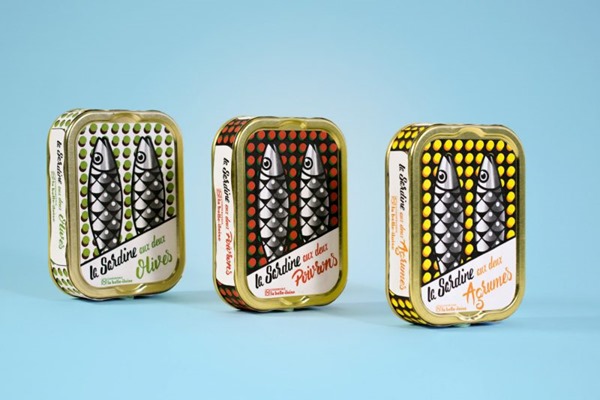 More great looking sardines. Pop art inspiration and lovely graphics. (source)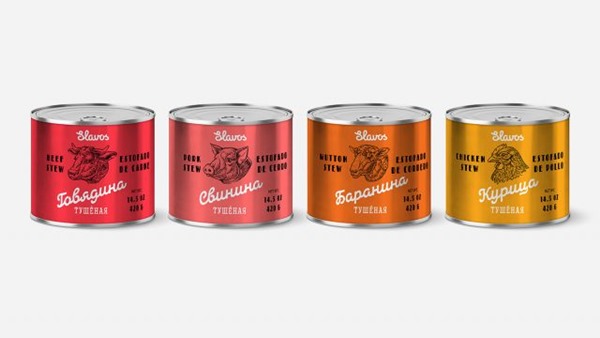 Canned meat targeted at Russians in America. Love this metallic look. (source)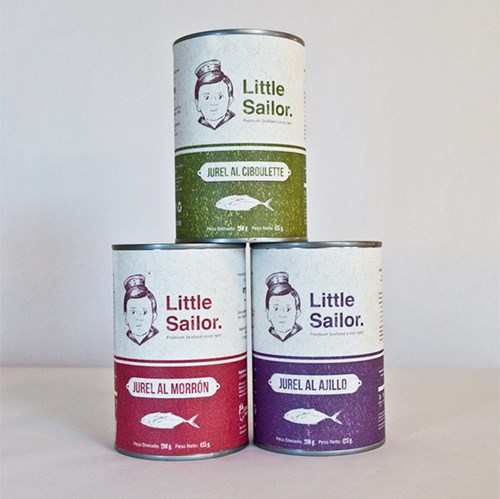 Cute and simple. (source)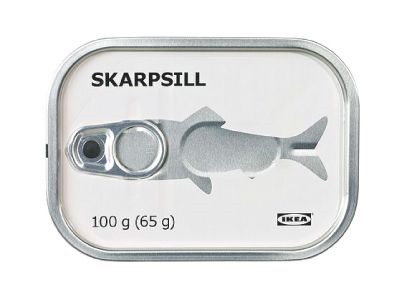 IKEA has surprisingly great packaging when it comes to food, for more examples and not just in cans check out the link. (source)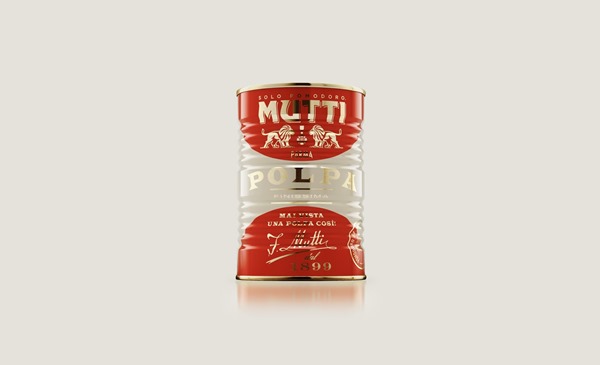 More good looking tomatoes. Mutti is one of my favorite brands of canned foods and especially tomatoes. (source)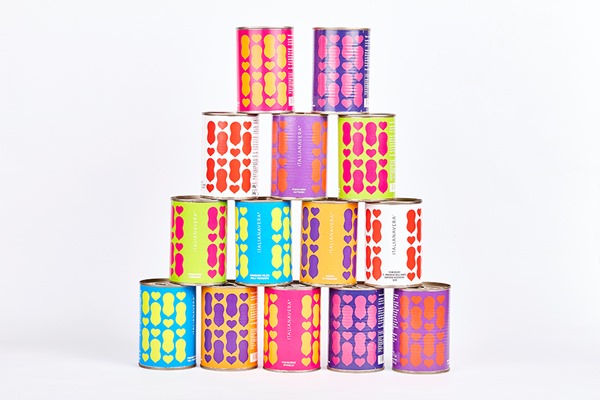 More pop art inspired canned food designs. Fun patterns and colors. (source)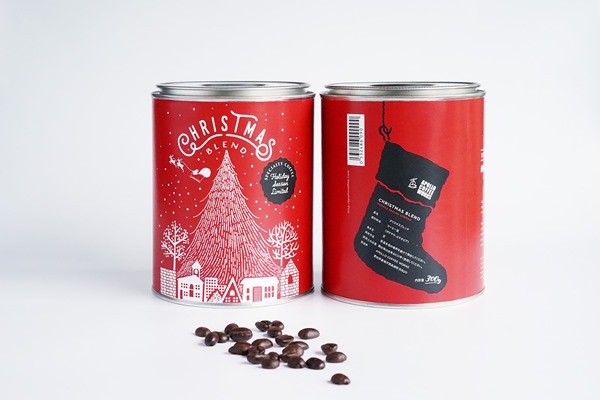 Coffee beans in a can, this is a Christmas giveaway, would have like to be at the receiving end of this one. (source)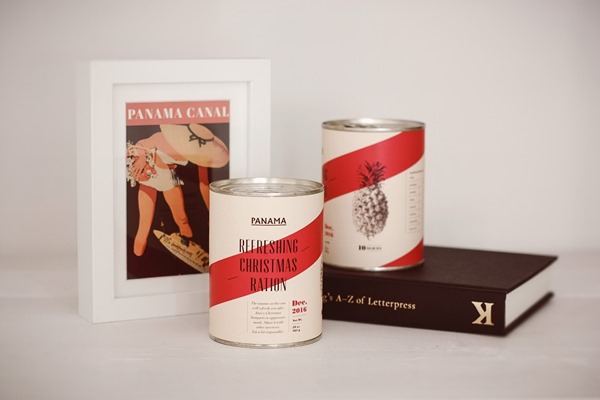 More Christmas packaging. (source)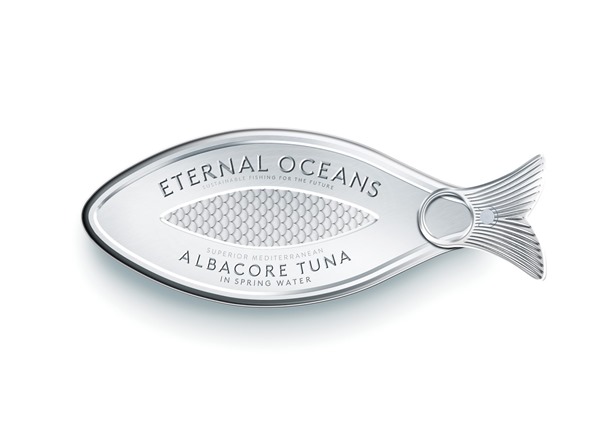 About as good a fish can packaging design can get.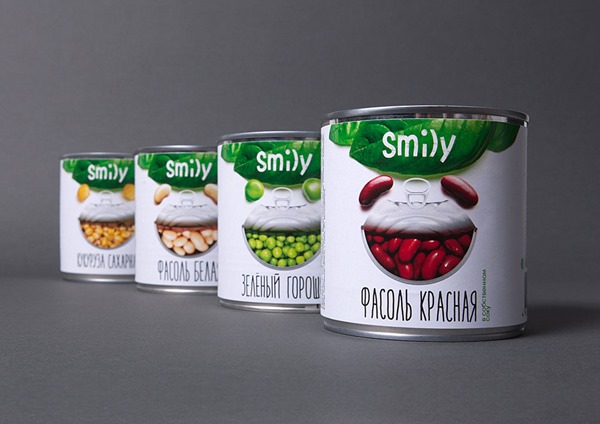 Smily will put a smile on your face, clever idea and execution. (source)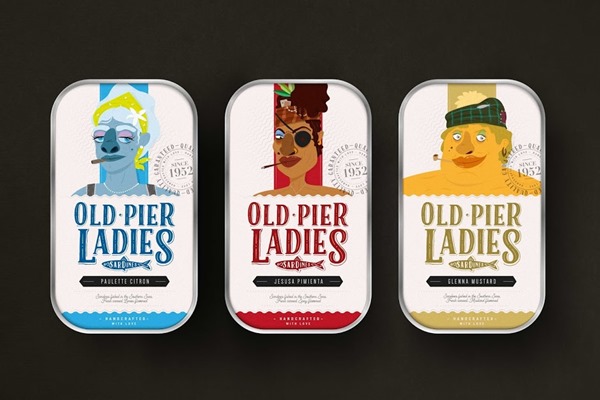 Lovely Old Pier Ladies. (source)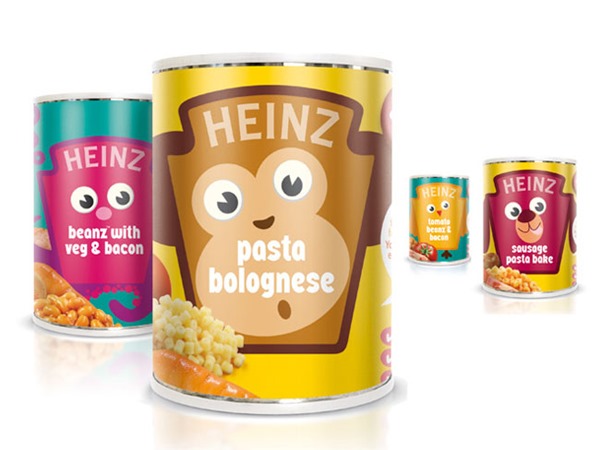 Heinz canned baby food, fun design. (source)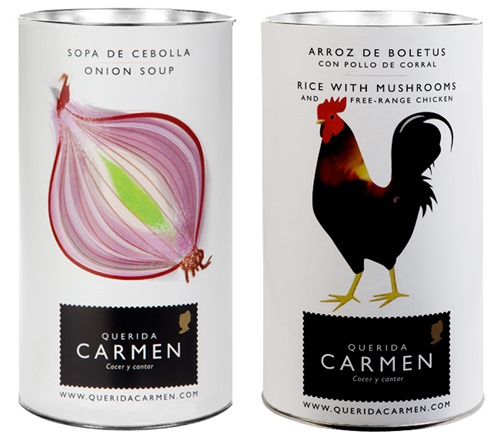 Great illustrations for these Spanish soups.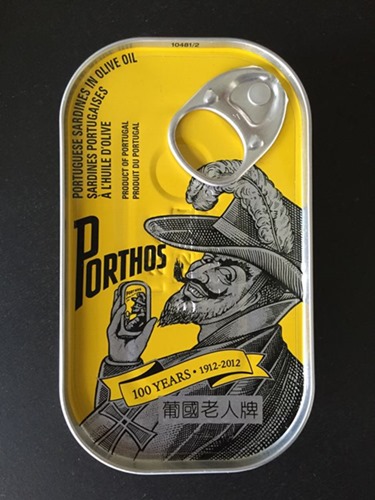 Yellow black and silver dominates this sardine packaging. (source)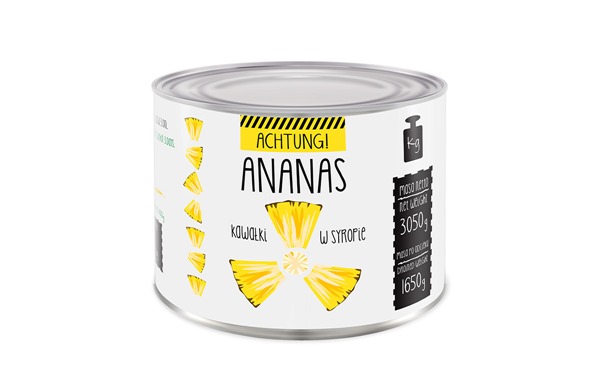 Not sure about the idea for this pineapple can packaging. It looks good but having a warning sign made out of pineapple on the can seems a bit weird to me. (source)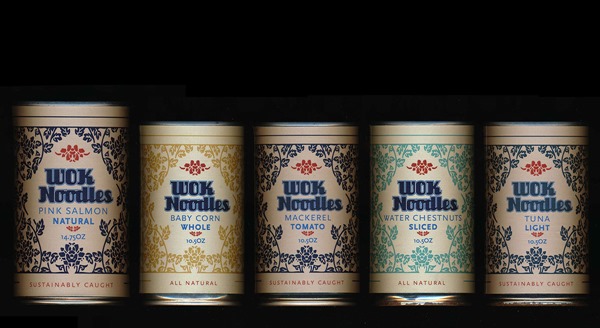 Wok Noodles. Another great canned food packaging design. (source)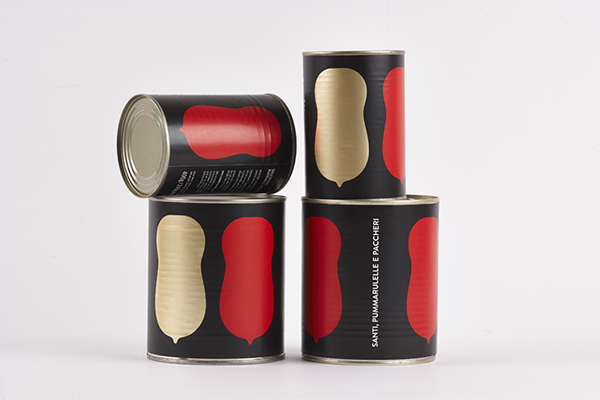 Could this be beans? (source)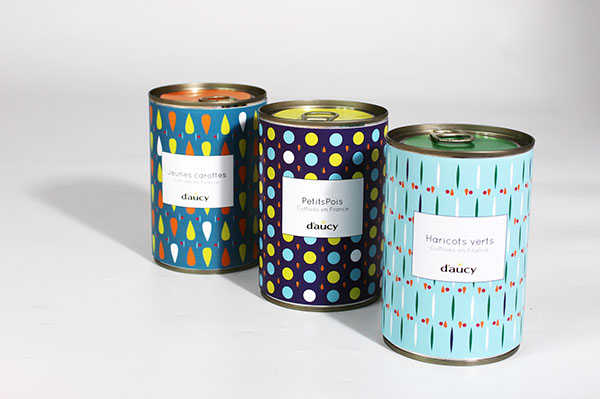 Another on of my favorites. Great graphics which discretly shows us what is inside. (source)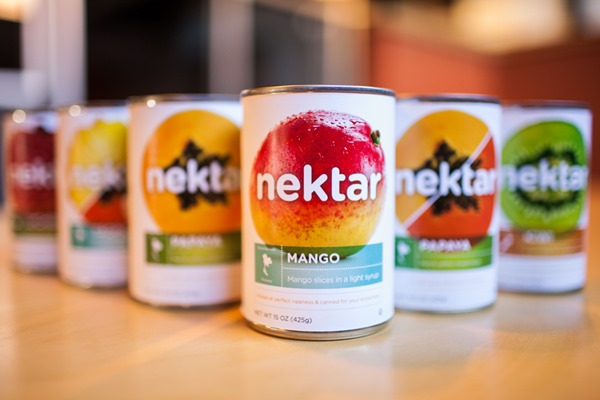 Fresh look on this fruit can packaging design. It's quite impressive to make a canned food packaging design look this inviting. (source)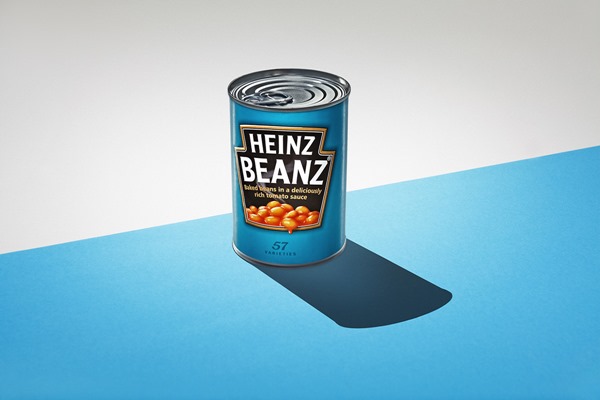 Can't make a list of canned food packaging designs and not include Heinz Beans. Here as an illustration, looks just like the original. (source)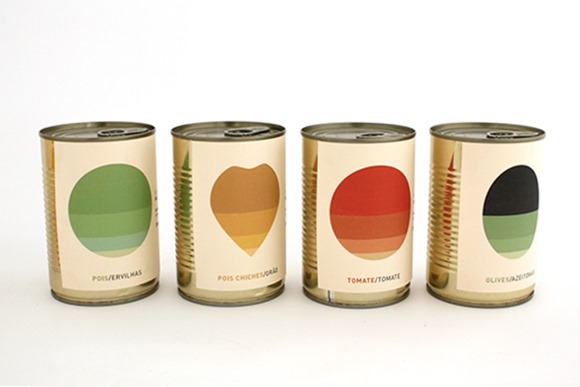 Minimalism done well. (source)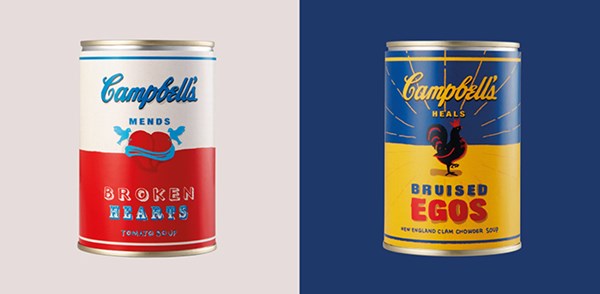 Just like Heinz you can't leave out Campbell's soups when we talk canned food packaging design. (source)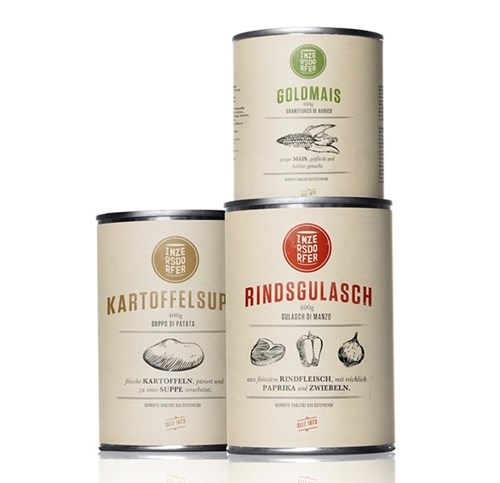 Nice looking can design from Germany. (source)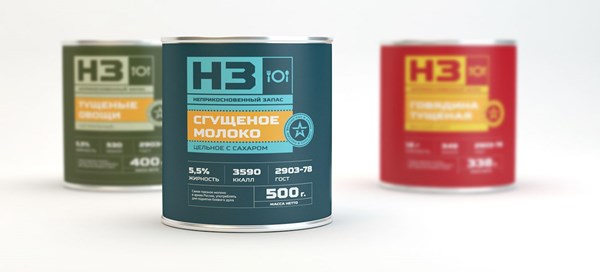 Russian style military food. (source)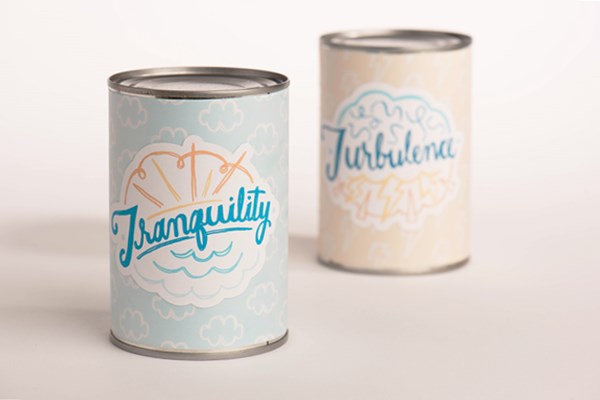 Take it slow with this design.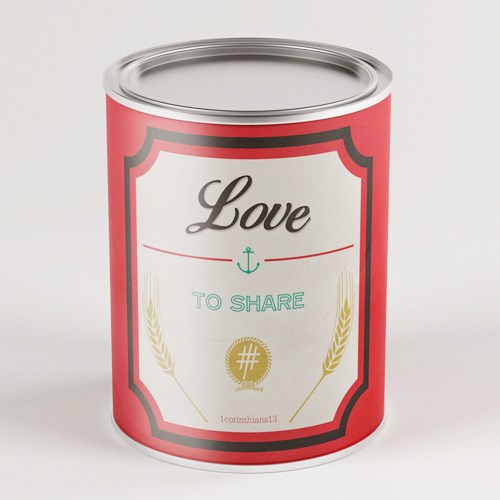 I end this list with some love to share. Wouldn't it be nice to get that in a can. (source)