Carlsberg are releasing organic beer for the Swedish market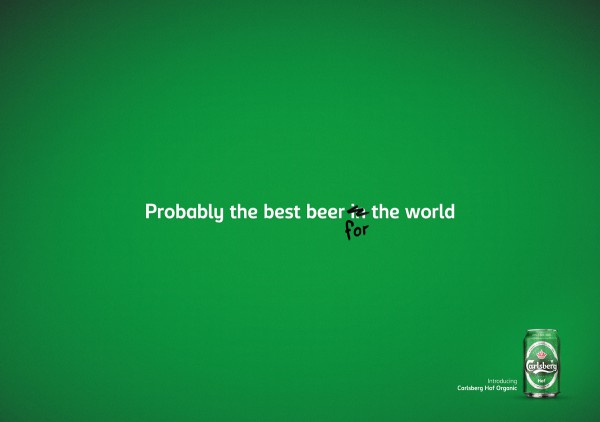 Danish owned brewery giant Carlsberg keep on pushing to make the planet a better place. Now they are launching their best selling beer Carlsberg Hof in a organic variety. The beer which is only being released in Sweden at the moment are the same in flavor and style, which is a light medium-bodied lager with a balanced bitter brew of organic barley malt.
The organic trend is huge in Sweden and at the Swedish  alcohol retailer 'Systembolaget' illustrates that the sales volume of their organic products have increased by 83 percent over last year. Besides putting organic beer on the market Carlsberg is also creating a wood-fiber beer bottle that you can read all about here at ateriet.
Here is what communications manager Henric Byström says about the launch of Carlsberg Hof Organic: "We see a growing demand for organic products. It is clear that we all, as individual consumers, have become more aware of how we can shape our world by making active choices.  At Carlsberg Sweden we welcome the organic movement, which is completely in line with our strategic focus areas. Organic beer has come to stay, and we chose to kick off the spring with the launch of the classic Carlsberg Hof in a new organic variation".