Carlsberg are making a wooden beer bottle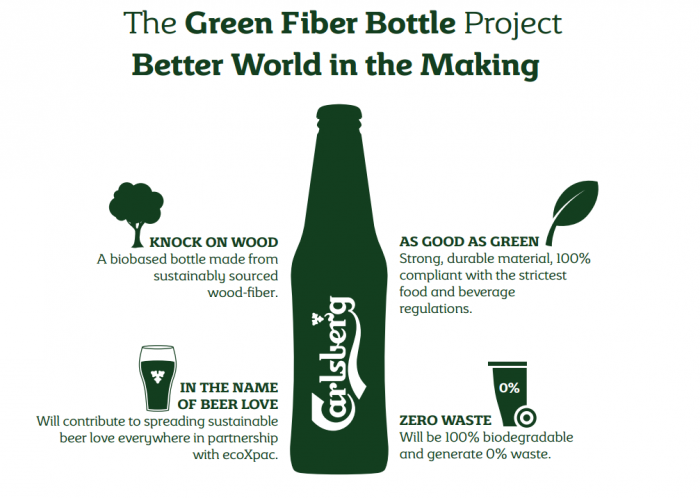 Carlsberg Beer are making a wooden beer bottle. the Danish beer company are starting a project to create a wood fiber beer bottle that will be completely biodegradable.
Together with the packaging company ecoXpac they have started a three year long project to develop the biodegradable bottle which will be made using sustainable source wood fiber. The Innovation Fund Denmark and the Technical University of Denmark are also a part of the collaboration.
In the press release Andraea Dawson-Shepheard, from Corporate Affairs said about the project:
"At Carlsberg we are firm believers in the importance of a circular economy in ensuring sustainable future growth and development on our planet, and today's announcement is excellent news. If the project comes to fruition, as we think it will, it will mark a sea-change in our options for packaging liquids, and will be another important step on our journey towards a circular, zero-waste economy."
Above you can see the main idea for the wooden beer bottle and below you can take a look at the companies involved in the project for packaging at Carlsberg.
The Carlsberg Group is a Danish brewing company founded in 1847. Their flagship brand is Carlsberg Beer but they have a huge range of beverages which includes brands like Tuborg, Koff, Holsten and many more.