Carlsberg Wood Bottle Will Soon Be Real And Fully Sustainable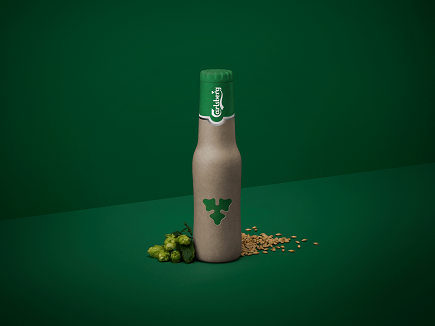 Carlsberg is coming closer to their three-year plan to create a beer bottle out of wood. Read all about the Carlsberg wood bottle, you could be drinking from one soon.
In 2015 the Danish brewery Carlsberg decided to create a bottle with 0% waste. The Carlsberg wood bottle or the Green Fiber Bottle as the have decided to name it. The name green fiber comes from the material. Carlsberg are trying to source sustainable wood fiber and turn this into a bottle.
The bottle will be fully recyclable, hold up to any food and drink regulation and hopefully feel good to drink out of.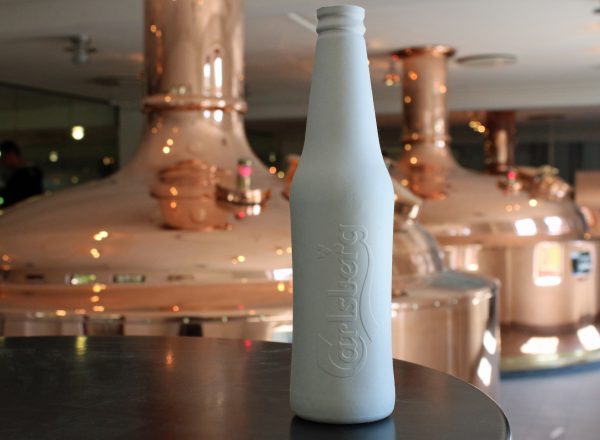 The New Design for Carlsberg Wood Bottle is Here
Last week, on the 28th of September 2016 to be exact Carlsberg unveiled the new design for the bottle at the Sustainable Brands 2016 Copenhagen conference. The first glimpse up til now have been a white design that looks exactly like the regular Carlsberg bottle. This has always been a first prototype but now Carlsberg have created a first prototype that actually looks like wood. And still like a Carlsberg beer.
The new design of the beer bottle was developed with Carlsberg's partners in the Carlsberg Circular Community as well as CP+B Copenhagen and Kilo, a Danish industrial design studio. The prototype, which has been prepared based on the distinctive Carlsberg design, shows how the bottle might look like when it hits the market.
"The new bottle is a great milestone in the project, as having a physical prototype makes it easier for us to explain the new packaging format to consumers and colleagues. I think the new bottle looks great and shows how we can use innovation and design to help shape products for a better tomorrow," says Simon Boas Hoffmeyer, Sustainability Director.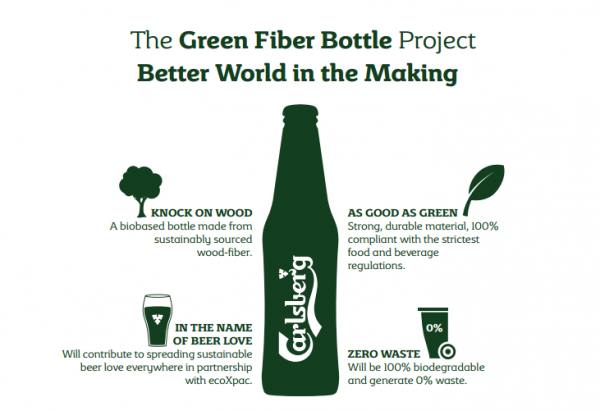 When Will The Carlsberg Wood Bottle Be Real
If things go as planned the Carlsberg Wood Bottle will be test launched in 2018, sadly only for a pilot market. But if that works I think this bottle could be in your hands soon.
If Carlsberg successfully creates a fully sustainable bottle that consumers are willing to drink out of and that looks good then they will have a huge advantage to all other major breweries. Not a bad investment.
Personally I'm mostly looking forward to always having some wood laying around for those campfires.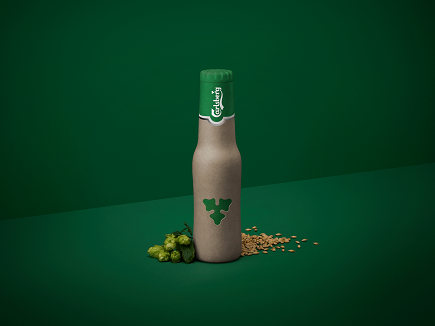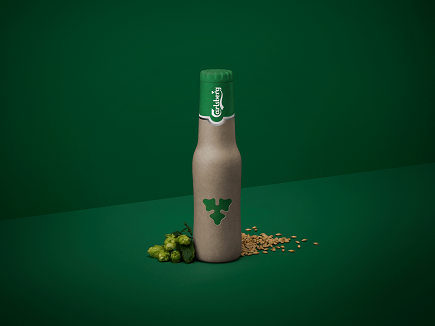 About The Carlsberg Wood Bottle Material
The Green Fiber Bottle will be a landmark in sustainable innovation. Its fibers will come from responsibly managed sources, with trees planted at the same rate that they are harvested. While the bottle will degrade into environmentally non-harmful materials if discarded randomly, the intention is that it will form part of a proper waste management system, just like today's bottles and cans.
The three year project is supported by Innovation Fund Denmark and the Technical University of Denmark.