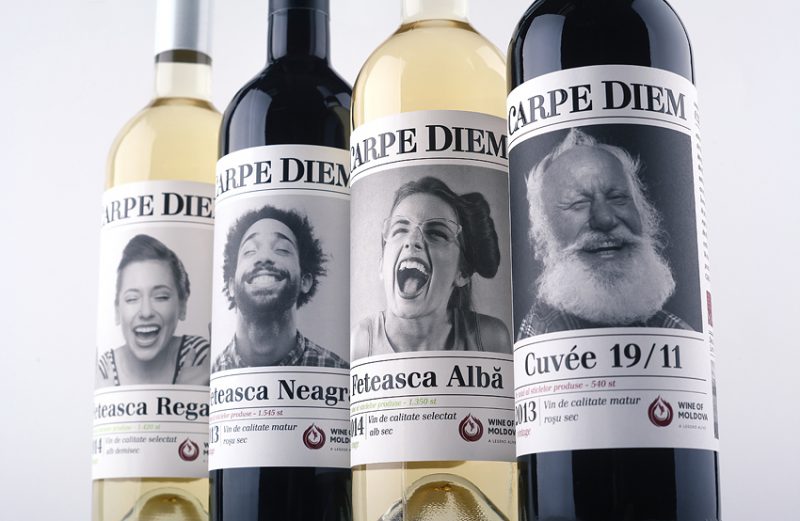 Carpe Diem is a wine brand from Moldavia who came up with a fun and modern wine packaging design, check out the Carpe Diem wine packaging design.
This Carpe Diem wine packaging design is all about fun. Far away from the old, traditional and serious designs of the wine you are used to seeing.
Carpe Diem wine is a Moldavian wine room who have created this fun and simple design. It is as you can see in the photos. A simple black and white photo of a smiling person. The graphics is inspired by front pages of newspapers. The name Carpe Diem as a name for the paper and the wine name as the first headline. Further down on the label you have all the details of the wine.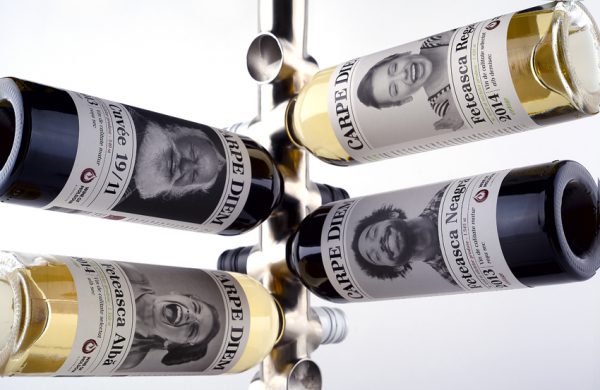 What makes it stand out?
There are a few details in the design that make the wine stand out. First using photos of people is very rare in packaging design. You often see it with some celebrity wines and I have seen a few examples with photos of the winemaker. So that alone is a big difference.
Since all the people in the photos are laughing or smiling you immediately feel happier as soon as you see the bottle. I really like that.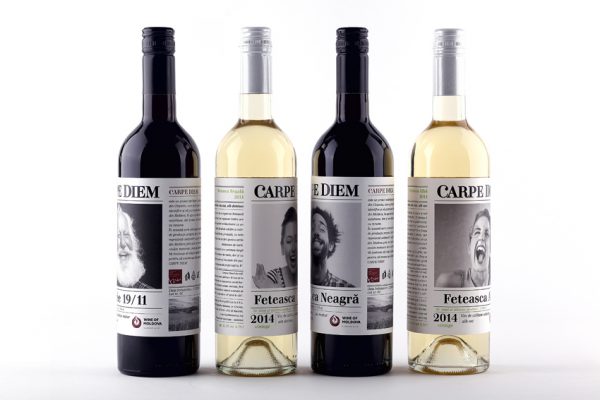 The label is also way bigger than the standard and it wraps all around the bottle. This is also unusual when it comes to wine.
Lastly it doesn't care about traditions. The Carpe Diem wine packaging design is fun, approachable and it looks great. It will stand out on the shelf and if I would see it the chances that it would come home with me is big.
The design is made by Studio 43oz, check them out here.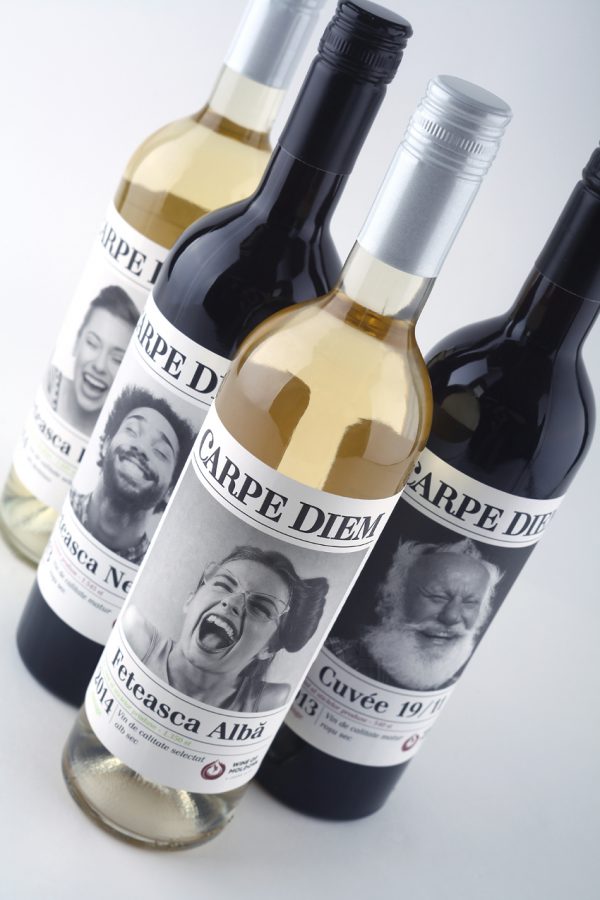 Tags: graphic design, moldavia, wine, wine packaging