Cereal Mosaics by Jim Bachor that will blow you away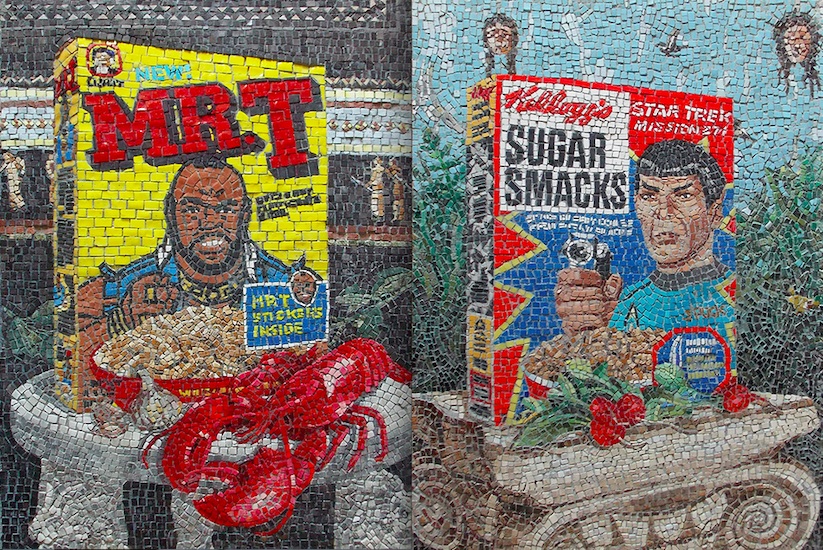 Check out these incredible cereal mosaics by artist Jim Bachor.
Jim Bachor is an American artist based in Chicago who have been going viral with his amazing mosaic work where he combines food and mosaic into art. His latest project is well known boxes of cereal which is set on historic objects like classic tables.
Jim Bachor have been getting praise before for his mosaic works where he made ice creams and flower mosaics in potholes. True street art if there ever was any.
You can read more about Jim Bachor and check out more of his cool stuff at his website, there are also some stuff for sale.. If you want to see some of Jim's work in the streets you should follow him on Instagram, Twitter or Facebook where he posts his work on a regular basis.