Chanterelle Mushroom Soup with Parmesan Toast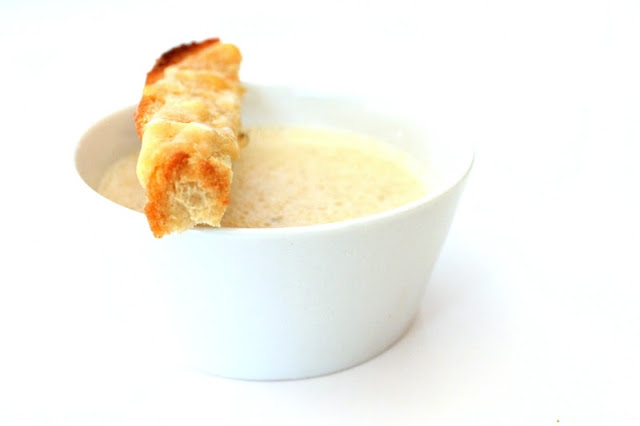 With a little luck you'll find some Chanterelles in the forest or store, that is the time to make some Chanterelle Mushroom soup with Parmesan toast.
Chanterelles are in season and besides serving them on toast or as a side to meats I also like to make a soup and serve them as a starter or light lunch, or like here served in a small cup like a tapas or an appetizer while sipping on a drink. The soup is quite heavy with loads of cream, this is because I served this in very small portions. If you want to make it lighter you can replace half the amount of cream with milk.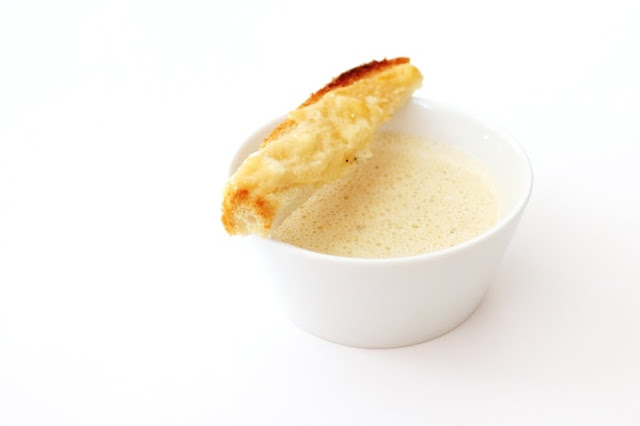 Chanterelle Mushroom Soup with Parmesan Toast
Serves 4
500g fresh chanterelles
1-2 shallot onion
2 cloves garlic
½ tsp dried thyme
2 tbsp butter
black pepper
water
5 dl / 2 cups cream
salt
2-4 slices fresh bread
8 tbsp grated Parmesan cheese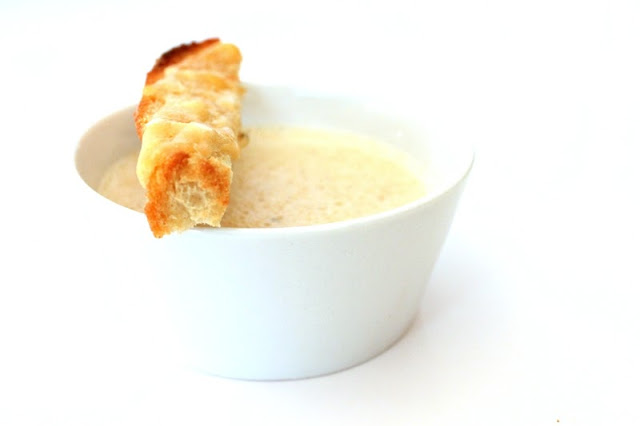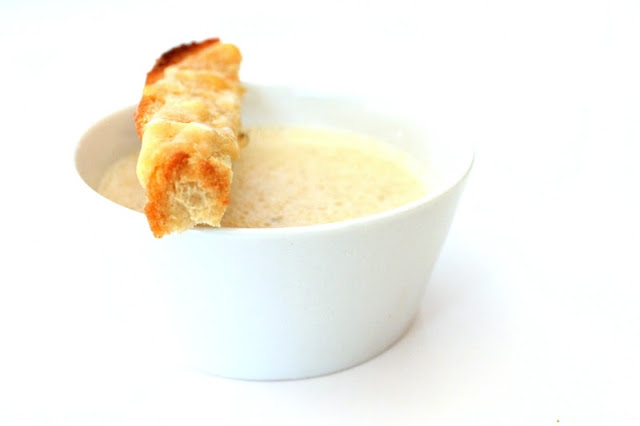 Dice the onion and garlic, add butter to a pan and add the chanterelles, garlic and onion and fry until golden and they start to dry out. Season with salt, black pepper and thyme. Add water until the mushrooms are covered and simmer for about fifteen minutes.
Add a little bit of cream and bring it to a boil and then blend into a smooth soup, adjust the thickness with cream or water if necessary and season to taste.
For the Parmesan bread I just take a good fresh bread and grate loads of Parmesan on top and roast it in the oven until golden. Serve warm with the soup.