Chanterelles on Toast with Parmesan Cheese and Parsley
The best thing about the mushroom season is here. Chanterelles on toast with Parmesan cheese, plenty of butter and parsley, try this now.
The mushroom season is slowly starting in Scandinavia and with it comes this recipe for some chanterelles on toast. One of the best ways to enjoy one of the best types of mushrooms there is. With such a great ingredient it makes sense to not complicate things.
So a chanterelle toast with plenty of chanterelles fried in butter with thyme, shallots and garlic on top of a crunchy toast and some added taste from Parmesan cheese. It's simply one of the most delicious things you can eat.
The recipe does require fresh chanterelles, don't try to switch to canned or frozen. They are simply no good. If you can't find chanterelles and still want to try the recipe you can use other fresh mushrooms. It won't be the same but it will be tasty. Now let's start cooking.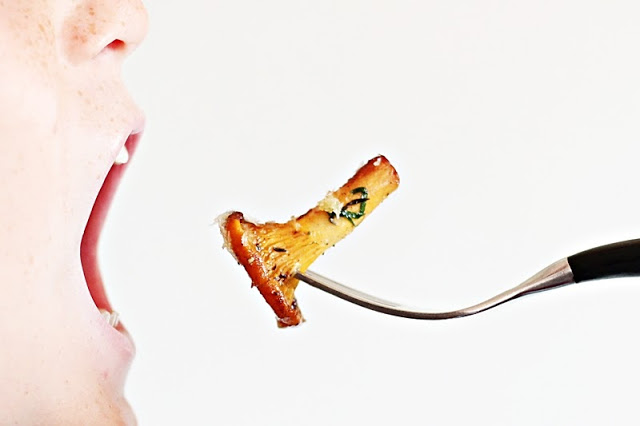 Chanterelles on Toast with Parmesan Cheese and Parsley
Serves 4 as an appetizer
600g / 20 oz fresh chanterelles
4 slices white bread
½ handful fresh parsley
2 cloves garlic
1 tsp thyme
1+3 tbsp butter (1 for toast, 3 for the chanterelles)
2 tbsp olive oil
1 shallot onion
Parmesan cheese
salt, pepper
Fry the bread in butter until golden. Dice the garlic and slice the onion, chop the parsley rough. Fry the chanterelles in butter and olive oil with the garlic, onion and a little bit of thyme. Season with salt and pepper. When the chanterelles are done add the parsley. Put the chanterelles on top of the toast and grate some Parmesan cheese on top. Serve immediately.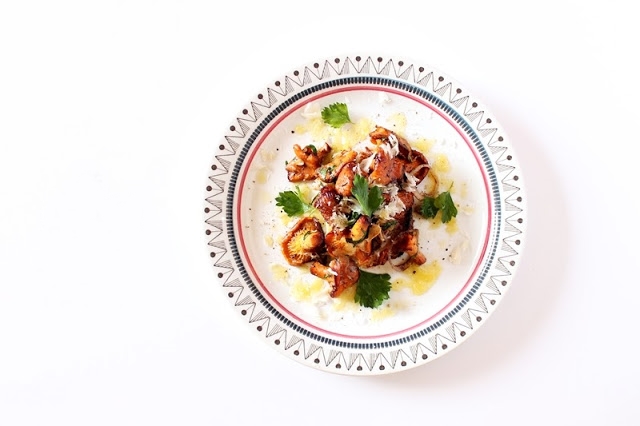 Other uses for chanterelles
Chanterelles is considered the national mushroom in Sweden and starting in June you can stumble upon people on any day in the forest in search for the forest gold. The taste and the fact that it is easy to spot make it one of the most popular ones in Sweden and people keep their places for finding them a secret. Luckily you can get them in stores and markets when in season. Besides serving on toast they are a great side to almost any meat dish, go great in meat stews, can be used for soup (get a recipe here) and much more.