Cheap New Year's Eve Menu – Great stuff when on a budget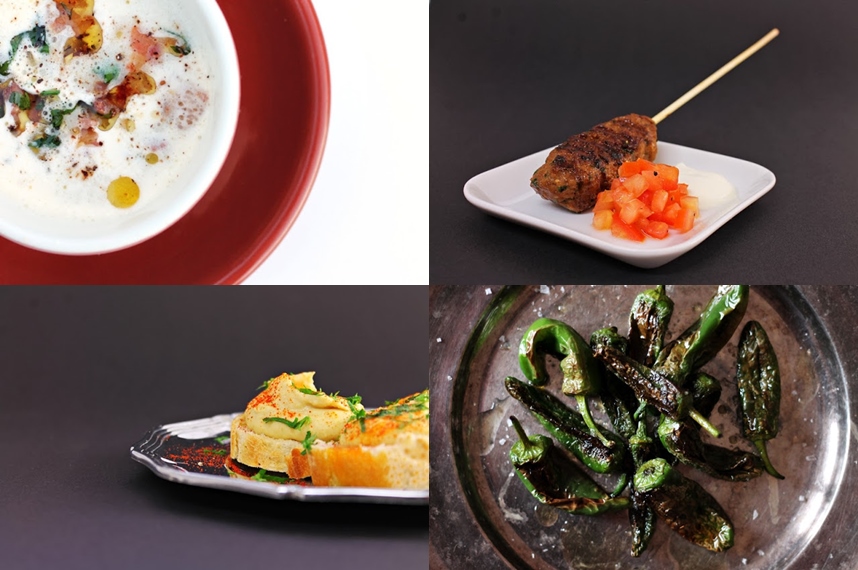 Most of the time it's great fun to prepare and organize the food for New Year's Eve but it's not so much fun when you're on a budget, but don't worry. We have put together a Cheap New Year's Eve Menu, some great stuff to eat when you're on a budget.
Having a great time at new years when your wallet is close to empty is not always the most fun. Maybe you've spent too much during christmas or you're saving up for a great trip, no matter the reason it's the people you spend new years with that matter the most. So to help plan a great meal that is a bit on the cheap side I put together a menu that uses some cheap ingredients.
Now we have readers from all over the world here at Ateriet so I haven't calculated the costs and some ingredients might be cheap in one place and expensive in another. Then just replace it with something that works better. Now let's get cooking, this menu is made up from three snacks, one starter and one main course. The dessert is up to you.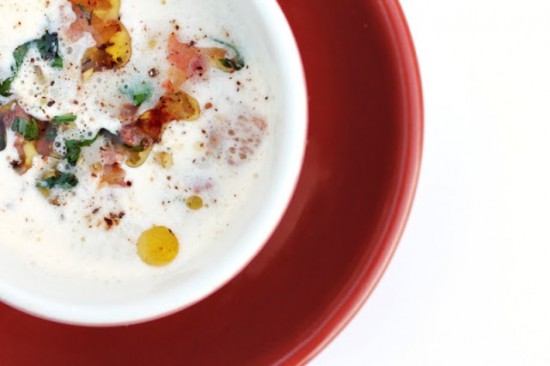 Cheap New Year's Eve Menu
Appetizers
Nachos with pepper and avocado mayonnaise
Pimientos de padrón
Hummus on toast
Starter
Potato soup with bacon and lemon oil
Main course
Lamb skewers with tomato salsa and lemon yoghurt
Appetizers – we are starting off with some simple and great tasting appetizers, pimientos de padrons, a simple hummus on toast and some nachos with an avocado mayonnaise. This actually goes really good with beer but also with some cold white wine or something sparkling.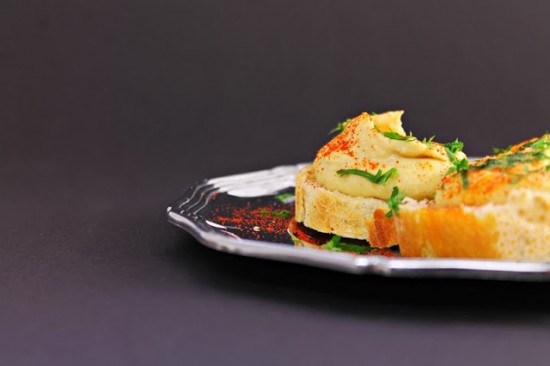 Nachos with peppers & avocado mayonnaise
serves 4
20 nachos
1 red pepper
2 tomatoes
100g / 3,5 oz Minced beef
Sriracha sauce (or any other hot chili sauce)
1 small head of Iceberg lettuce
50 g / 1,7 oz grated Cheese
Chili Powder, cumin, garlic powder
100g / 3,5 oz mayonnaise
1 avocado
1 lemon
Salt, pepper
Finely dice the peppers, tomatoes, lettuce. Put the mayonnaise and avocado in a blender and blend until smooth, season with lemon juice, salt and pepper
Fry the minced meat and season with chili, cumin, garlic, salt and pepper. Put some meat on each nacho and grate cheese on top, bake in oven for a few minutes. Take out and put tomatoes, peppers and lettuce on top, finish with the avocado mayonnaise and sriracha sauce, enjoy.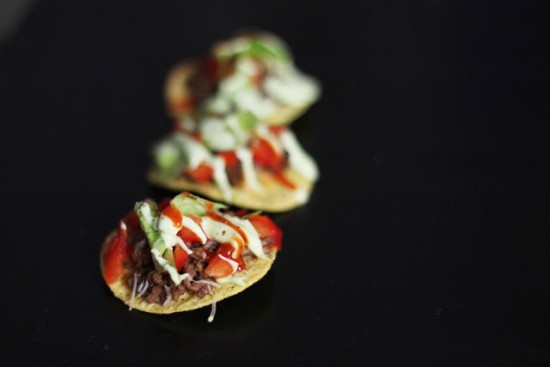 Pimientos de padrón
serves 4
This is a tapas classic, Pimientos de padron is a true Spanish classic. Easy to cook and of course delicious, all you need is this.
200g Pimientos de padrones
2 tbsp olive oil
Salt
Wash the pimientos and dry them. Heat olive oil in a pan on high heat, roast the peppers until blackened on both sides. Add to a plate and sprinkle with salt. Serve varm.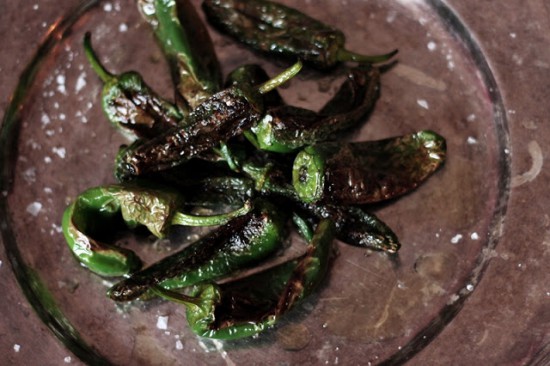 Hummus on toast
Hummus is one of the easiest and tastiest stuff you can serve and it goes with almost everything.
I use canned chickpeas for my recipe but if you like to boil your own then that's fine. Personally I don't think it's worth the effort if you´re gonna turn it into a dip in the end.
I also put some smoked paprika on top when serving that is optional, it can also be replaced by some cayenne if you like a bit of heat. The tahini paste can be found in middle eastern stores but can be excluded if you can't find it. The Hummus should be dominated by the chickpeas and all other ingredients should be used as seasoning.
Hummus on toast
serves 4
1 can canned chickpeas (400g / 14 oz)
4 tbsp tahini paste (sesame seed paste, can be excluded)
1 clove garlic
lemon juice, from one lemon
1 tsp cumin
2 tbsp olive oil
salt, pepper
smoked paprika powder
parsley (for garnish)
smoked paprika (for garnish)
white bread
Open and remove the liquid from the chickpeas, add tahini paste, peeled garlic, lemon juice, cumin, olive oil, salt and pepper and blend until smooth. Adjust the taste with more seasoning if needed. Toast the bread and put a spoonful of Hummus on top, add some chopped parsley and sprinkle some smoked paprika on top.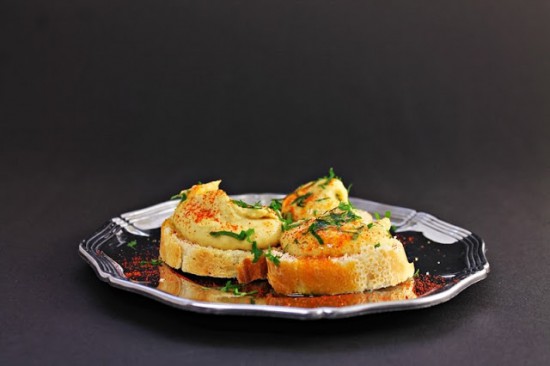 Potato soup with bacon & lemon oil
Potato soup can be one of the most boring things you can serve but if you add some love, bacon and lemon olive oil it will make a huge difference. Use any good tasting potato, be generous with the olive oil, cream and bacon and it will make a boring potato soup turn into a great starter.
Potato soup with bacon & lemon oil
serves 4
4-6 potatoes
2 dl / 7 oz cream
water
1 onion
2 cloves of garlic
½ tsp thyme
4 tbsp olive oil
lemon flavored olive oil
parsley
150 g / 5,3 oz bacon
salt, pepper
Peel and dice the potato, garlic and onion, save some onion and garlic for the bacon and add the rest to a pan with some olive oil and gently let it cook for a few minutes, add some thyme and cover with water. Let the potatoes simmer until cooked through and then add the cream.
Blend the soup until smooth, you may need to thin it with some more water and cream. Season to taste and the bring it to the boil before serving.
Finely dice the bacon and fry until almost crispy in a pan, add the onion, garlic and some chopped parsley and season with some pepper. Pour the soup into cups and add the bacon and onions. Top of with a little bit of lemon oil and a few drops of extra cream.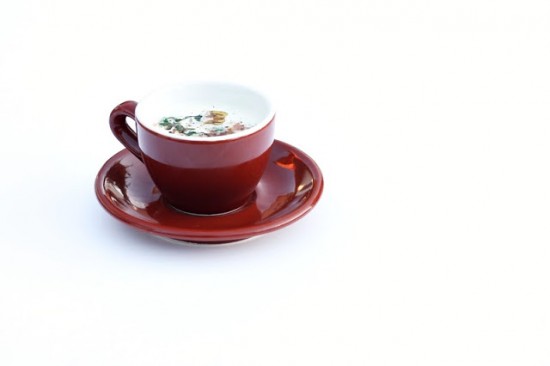 Lamb skewers with tomato salsa & lemon yoghurt
Lamb skewers are a great and spicy dish that is packed with flavor, buy ground lamb meat and combine it with paprika, garlic and herbs. Make sure to check the fat content of the meat because lamb meat tend to sometimes be really fatty and the next be very lean. A fat content at around fifteen percent is perfect. If you can't find meat with the right fat level you can mix it with either ground pork or beef.
Originally this recipe was made as a tapas dish so make sure to make something to serve on the side. Maybe some roasted potatoes or some grilled vegetables. We have a full guide to grilling vegetables that you can check out here.
Lamb skewers with tomato salsa & lemon yoghurt
serves 4
600g / 21 oz ground lamb meat
2 tbsp chopped parsley
2 tsp oregano
3 cloves garlic
2 tsp paprika powder
2 tbsp olive oil
water
4 tomatoes
1 tbsp white wine vinegar
salt, black pepper
200g yoghurt
2 lemons
Combine ground lamb meat with chopped parsley, oregano, crushed garlic, paprika powder, salt, pepper a little bit of olive oil and some water. Fry a little piece of meat to check the flavor before shaping the meat for the skewers. When you're satisfied with the flavor then shape the meat to fit the skewers and grill them on high heat on each side. Continue to cook the lamb in the oven until done.
Dice the tomatoes and combine them with olive oil, white wine vinegar, salt and pepper and let marinade for one hour. Remove the liquid from the tomatoes and check the taste of the salsa.
Combine the yoghurt with salt, pepper and lemon juice. Serve the skewers with equal amounts of salsa and yoghurt.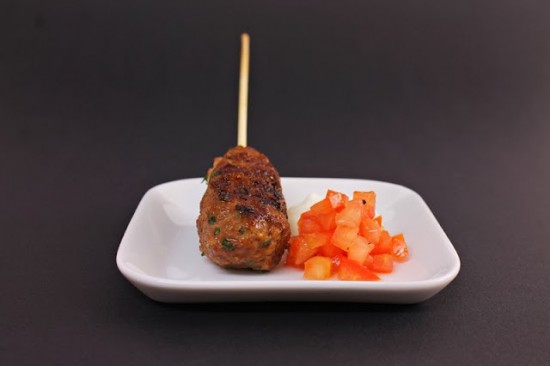 New Year's Menus at Ateriet
We've rounded up some of our favorite recipes and created a few different menus based on different themes. We've left out the desserts and focused on the starters and main courses. Most of the recipes are served in small bites but they are all easily scaled up to work great as main courses. You can check out all of the menus under our tag New Year's at Ateriet.
If you recognise some of these recipes they have been posted before on my previous food website Delicious Tapas and some of them have been featured here at Ateriet before. Happy New Year!