Check Out 20 Knife Ads With A Creative Edge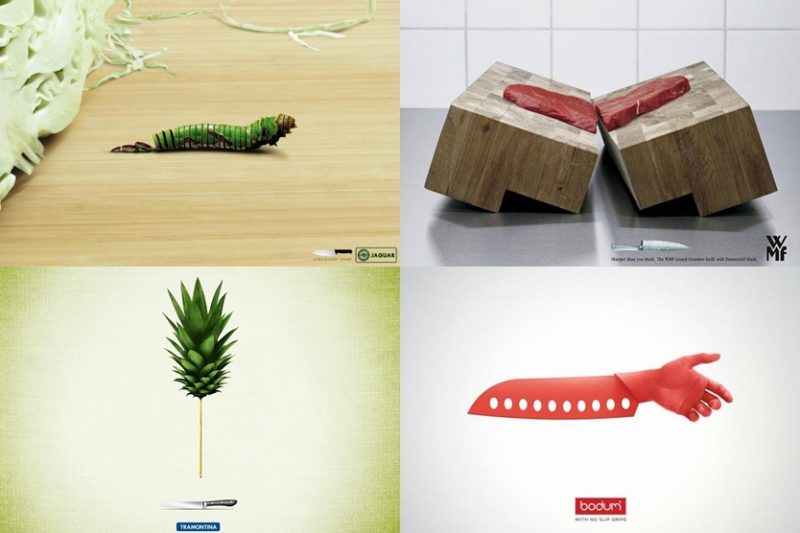 Knife Ads is usually about making your knife looking much sharper than anyone else's. In these 20 Knife Ads with a creative edge, you'll get just that. Super creative knife ads worth taking a long look at.
It's not easy making knife ads. I mean what can you do besides showing how good the knife looks, what it costs and how good it is? Some even bring in some famous chef so they can tell you how sharp it is.
There are better or at least more clever ways of doing things. Let's see some creative knife ads instead. It's 20 Knife Ads with a Creative Edge. And yes, once I came up with that headline I had to use it. Wouldn't you have?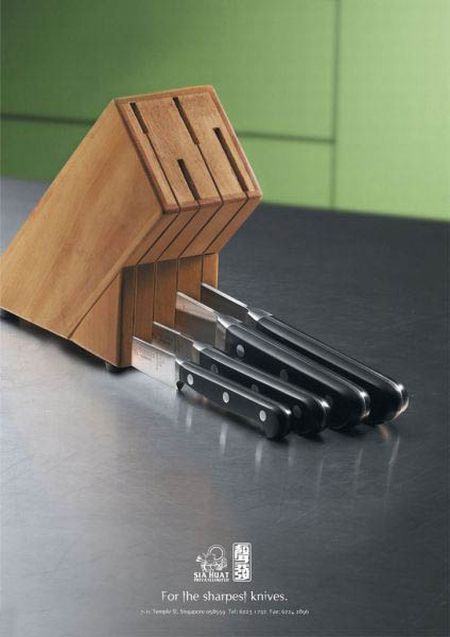 A knife holder made out of wood is not enough to keep these knives in place.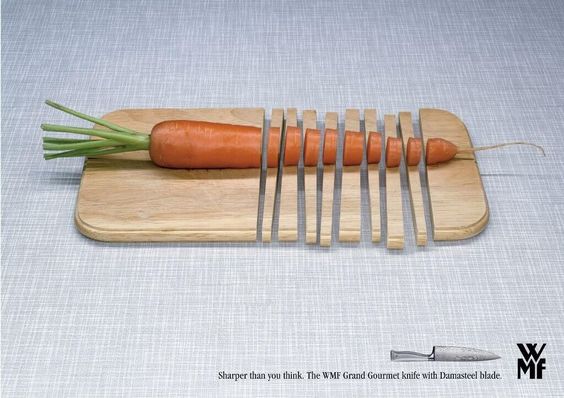 Very sharp knife from WMF, as you might see a lot about showing how sharp knives are is about chopping carrots.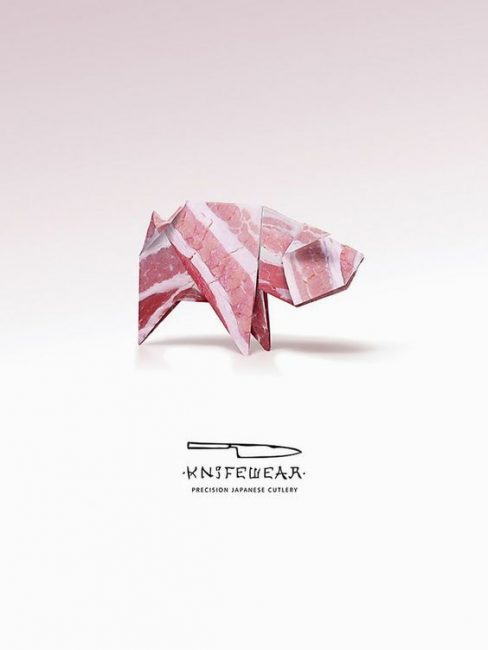 Knifewear, cut with precision.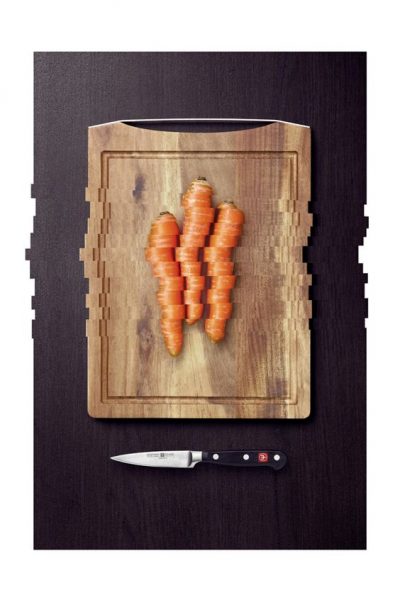 Here come three ads all made in the same style. I like how they didn't make it look like the whole chopping board and ingredients being chopped up but instead showed the ad itself being chopped up. Great work and a fun detail.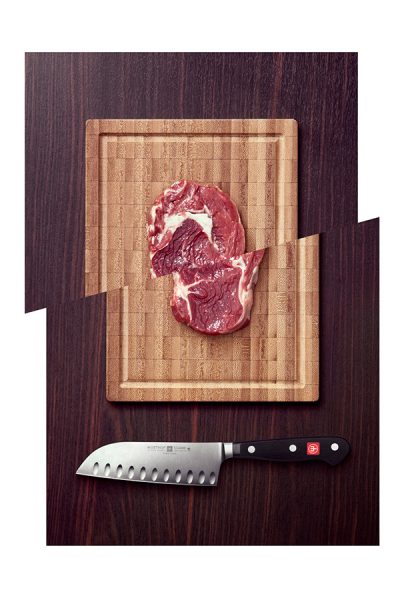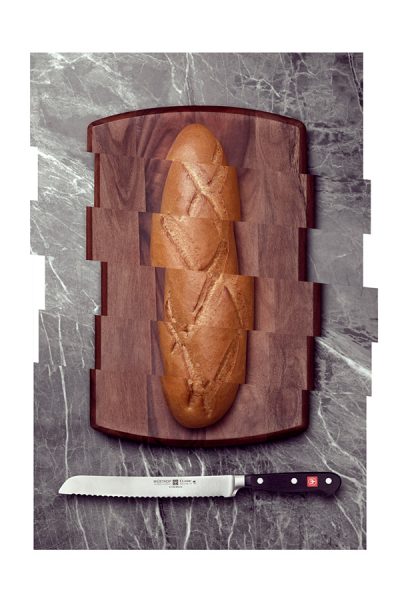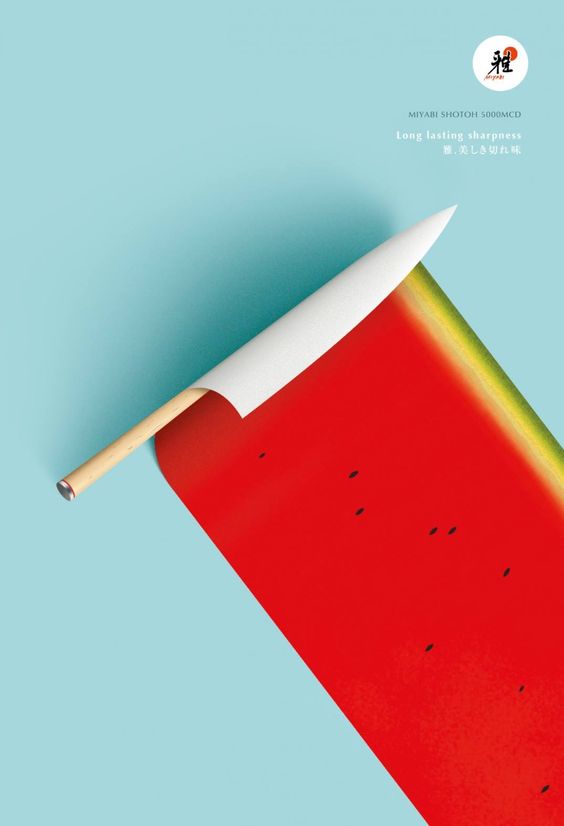 Long lasting sharpness. As you can see in the ad there isn't even a knife in it. Clever and a good looking ad.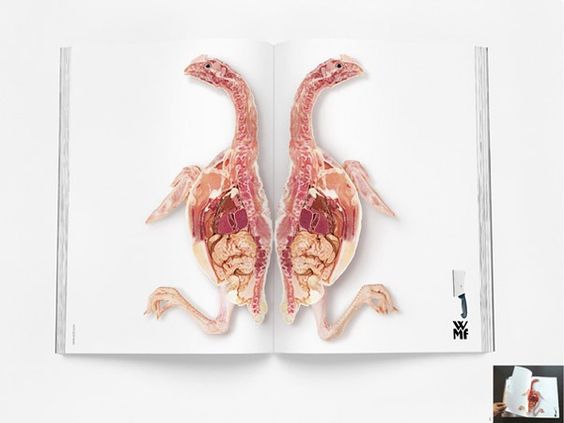 WMF have come up with plenty of clever ad ideas. This must be one of the best ones. Imagine seeing this when flipping through a magazine.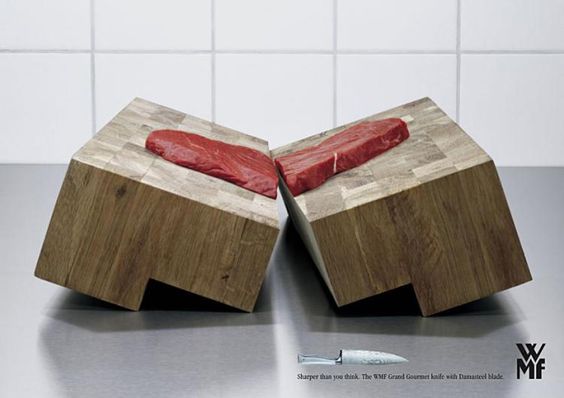 Another cutting board that couldn't stand up to real sharpness.
Slice that watermelon thin, paper thin.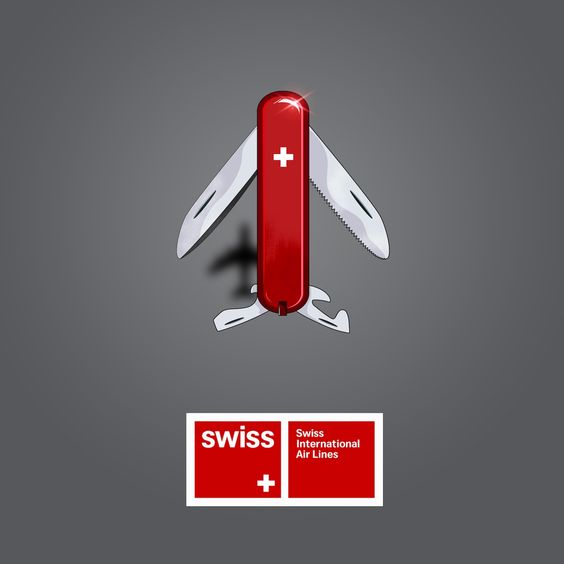 As you can see this is not actually an ad for knives. It is for the airline Swiss. But it is too clever to leave out even though the knife in the ad is not something you would normally use in a kitchen.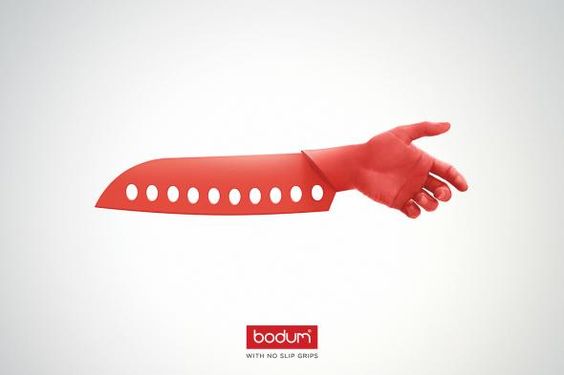 Bodum makes knifes ads with no slip grips. Meaning grips with no slips, not no slip grips.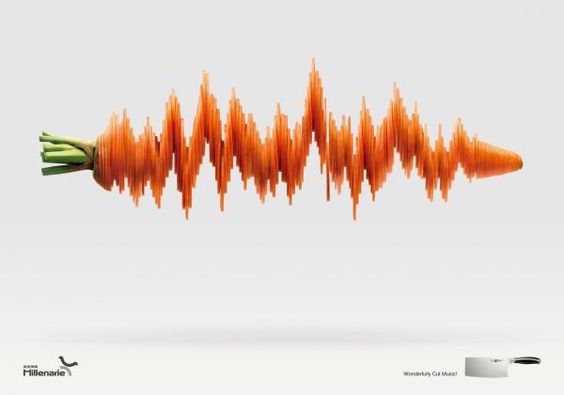 Cut that carrot thin.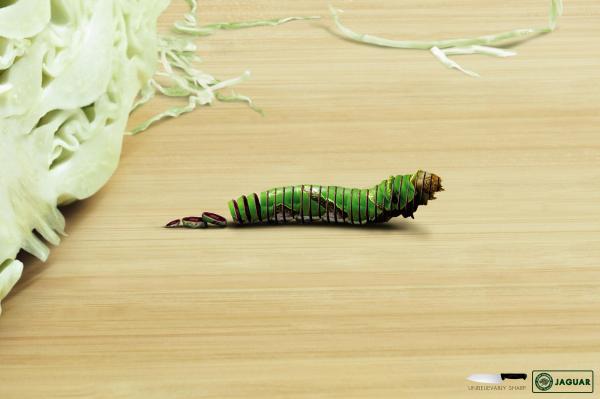 Fun idea from Jaguar knifes, hate to be this caterpillar.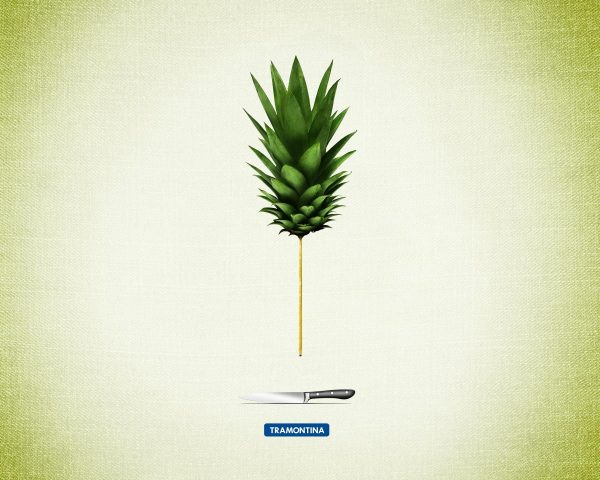 Tramontina, use one of these to never waste pineapple again.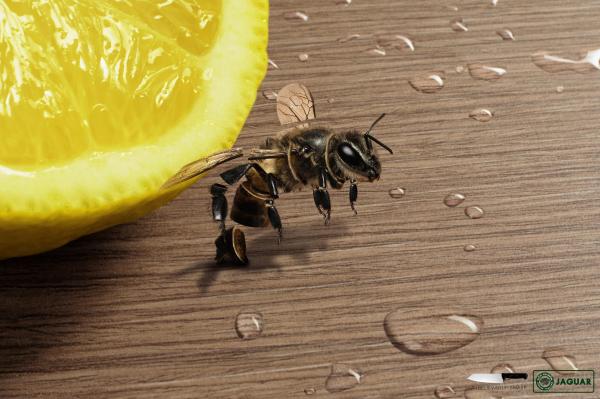 Another one from Jaguar with the same theme as the caterpillar one. I guess you don't want to be a bee either.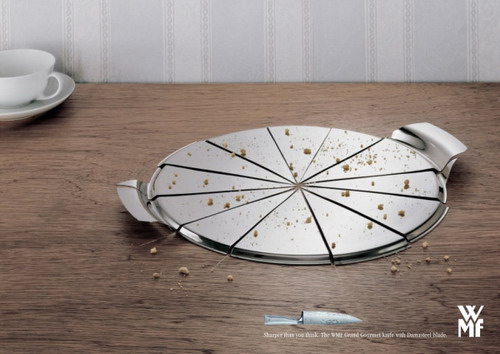 Not even metal can stand up to a great WMF.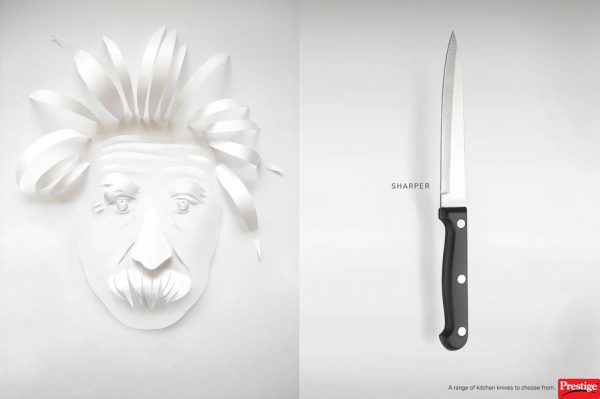 Prestige knifes, for when you want to make fancy things out of paper. Or just need a very sharp tool.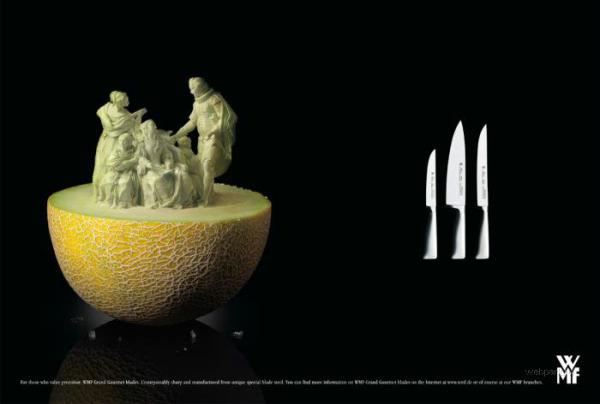 WMF, your friend when its time to spend time wasting a perfectly good cantaloupe.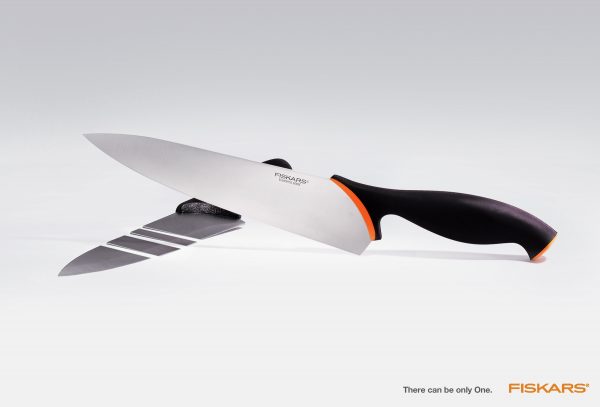 Fiskars, kill someone else's knife.