Check out McDonald's New Packaging Design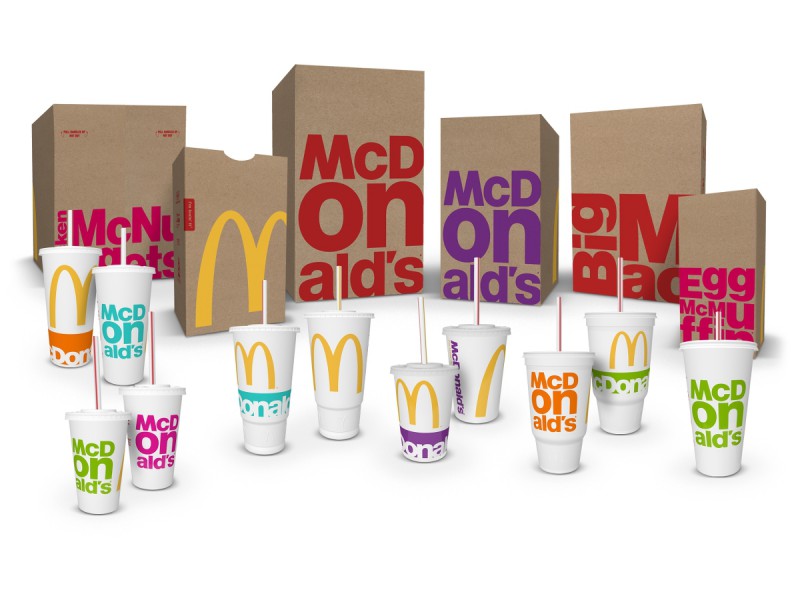 McDonald's new packaging design will show up in the US this month and will go worldwide to more than 36,000 McDonald's restaurants during 2016. Check out the design here.
Sandwich boxes, take out bags and soda cups are the items that will first enjoy McDonald's new packaging design that starts rolling out in the US this month. The design is simple with big letters in bright colors that simply states what is inside. Not the boldest design we've ever seen but I think it is a good fit for McDonald's.
During the launch McDonald's took some help from some design students from the Miami International University of Art and Design. Their job was to use some of the new products in the design a couture collection. The team only got two days to complete the project but they managed to come up with some fun stuff that you can see in the photos here.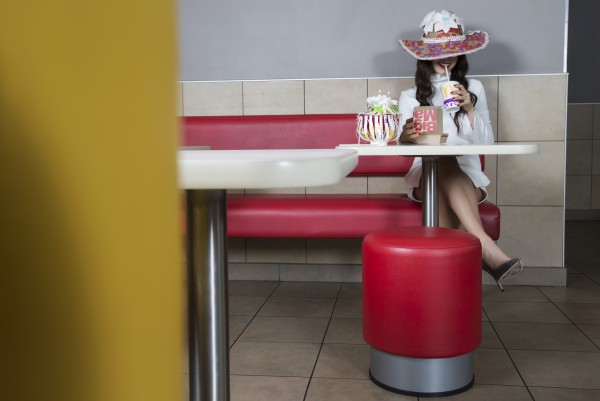 This is not the first time McDonalds have ventured into fashion, we all remember the fashion line that McDonald's in Sweden made last year, if not you can check it out here.
This is what McDonald's said about the blend of fashion and food.
"McDonald's is a fun and modern brand and this was a progressive way to turn our packaging into art and support a community where fashion is an expression," said Matt Biespiel, senior director of Global Marketing.  "Every day 69 million customers visit McDonald's around the world and this new packaging will be a noticeable change.  It was fun to join these ideas together and create playful pieces that connect our customers to the Brand."
A good thing about this design is that McDonald's keep trying to improve and they have committed to sourcing 100% of all fiber based packaging from recycled material or certified sources by 2020. "We're proud of the progress we've made and initiatives like this are important to our customers who care about the planet," continued Biespiel.       
For our complete McDonald's coverage head here.