Check out these Famous Brands turned into Beers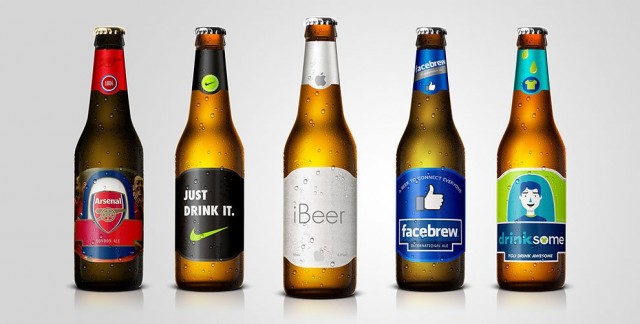 We are not sure all these companies really want to be in the beer business but we like this idea. Take a look how these famous brands turned into beers.
T-Shirt printing company Printsome have made these cool beers where they have taken famous brands and turned them into beers. To make them stand out a bit more they have been given their own names along with in some cases a slogan to go with it.
Some examples are Nike: Just drink it. Facebook: Facebrew a beer to connect everyone.
Check out some of the designs below. And if you are into cool food T-shirts you should check out our collections here at ateriet.com.