Cheese Cocktail – The only cocktail you'll need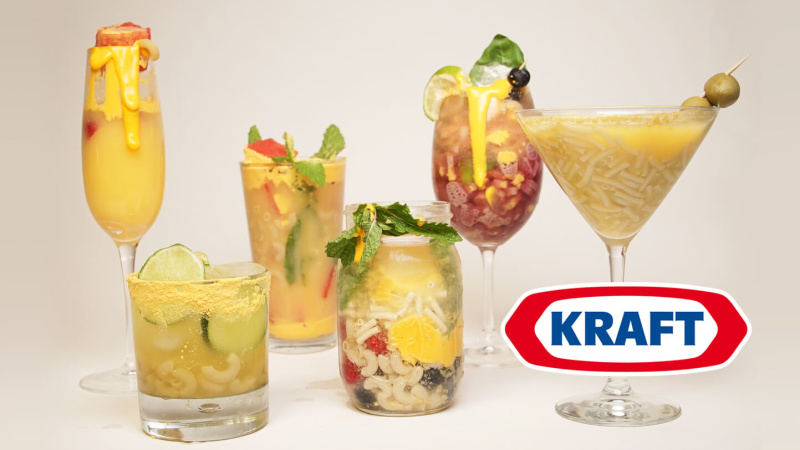 Why not try a Cheese Cocktail? Yes, how about a Mac-Tini, it's Kraft Mac n Cheese, Vermouth and Gin. Get the whole story at Ateriet.
I've seen some crazy cocktails in my days but this Cheese Cocktail could be the worst one yet. But the Mac-Tini is not alone. It's just one of five delicious cheese cocktails to enjoy this summer.
This cheese cocktail series is actually a joke made by the website Above Average and a damn good one too. Check out the full mouthwatering collection below.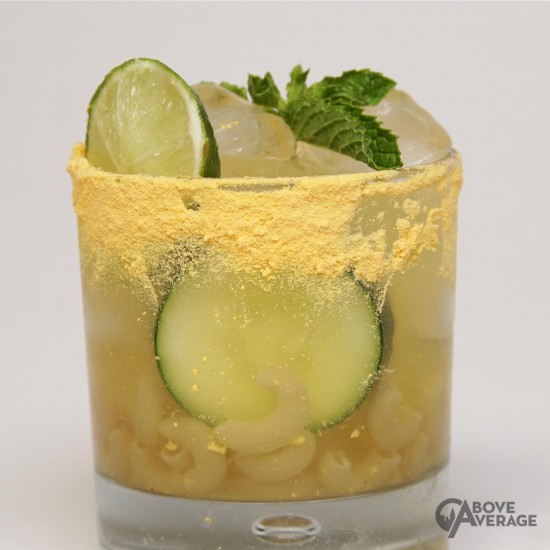 This is the Cucumber Lime Extra Cheesy Margarita – it's made with tequila, mac and cheese, lime and cucumber. The best thing about it besides the delicious taste is the cheese on the rim of the glass. It brings that extra elegant touch.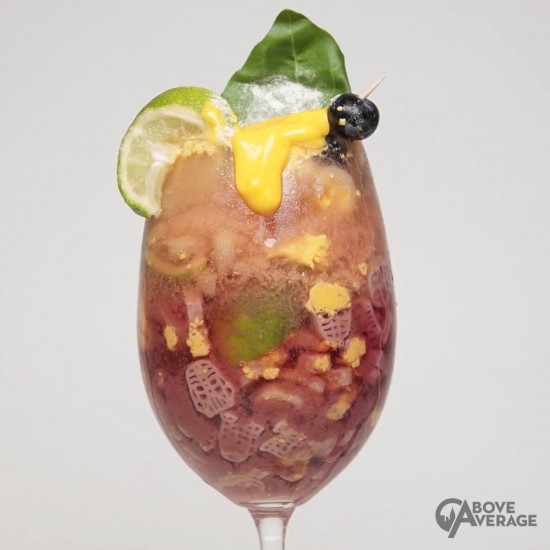 Yummy! It's the Saucy Sangria made from red wine, blueberries, star wars pasta, lime and cheese sauce. And nothing says summer like a cheese cocktail like this one.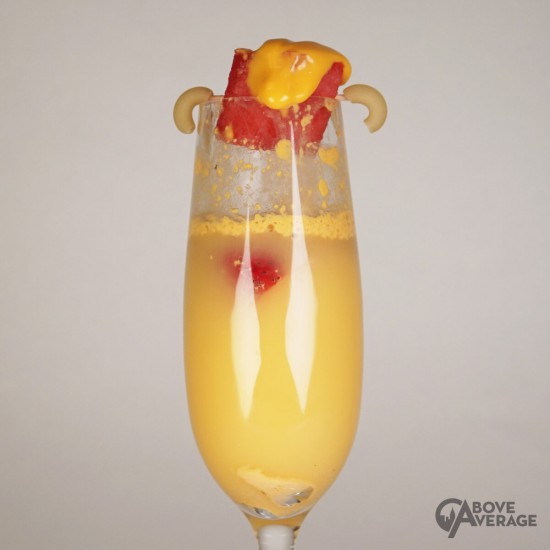 It's the Mac-Mosa, Champagne, watermelon and instead of that boring orange juice, Mac n Cheese.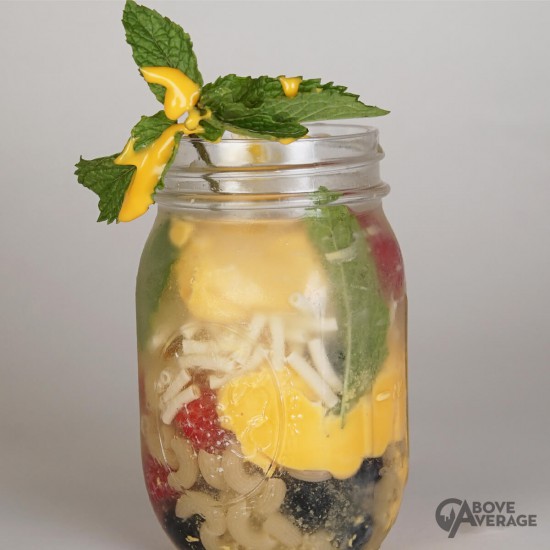 Berry & Cheese Crush, packed with Mac n Cheese, white wine, berries, triple sec and mint.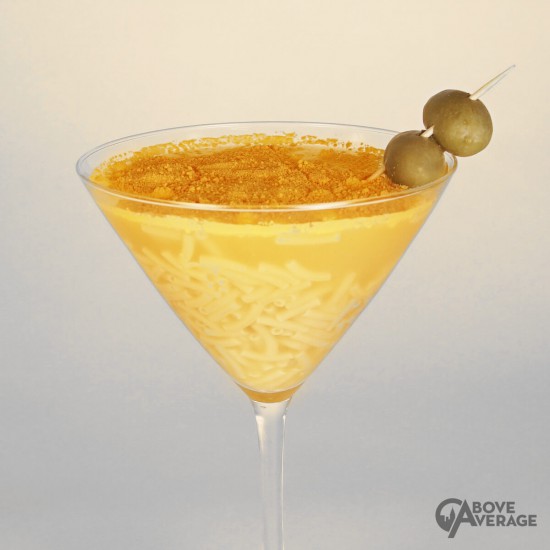 And the last but most elegant we have the Mac-Tini. Gin, vermouth and cheese in a delicious combination. A future classic and what we like to name the Cheese cocktail of Cheese cocktails. Thank you Above Average.