The Cheese Glue Gun Is Finally Here, Check out the Fondoodler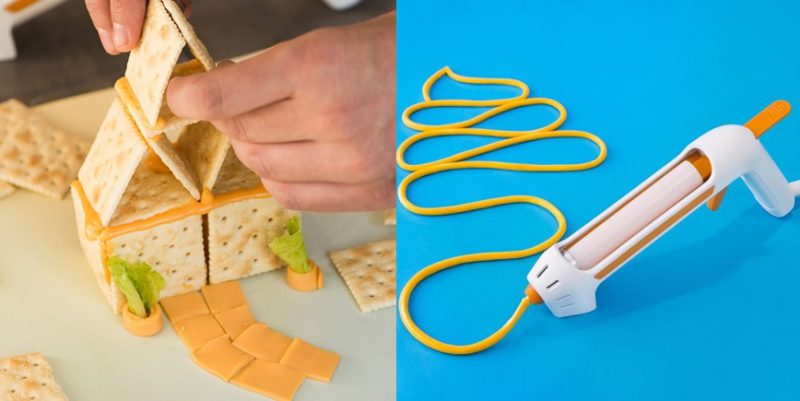 Fondoodler is the Cheese Glue Gun we've all been craving since cheese was invented. Now it's finally a real thing, check it out.
This Cheese Glue Gun is a real product and it is out on the market right now. No Kickstarter fantasy or anything like that, just place your order and start eating cheese. Just imagine sitting down with you very own cheese glue gun tonight to create a cracker and cheese house, who wouldn't love to do that?
Is this real?
Yes it is. The Fondoodler cheese glue gun is a real product. The two first production batches have already sold out so at the moment delivery before Christmas is not guaranteed. If you place your order now you will have your glue gun by early January.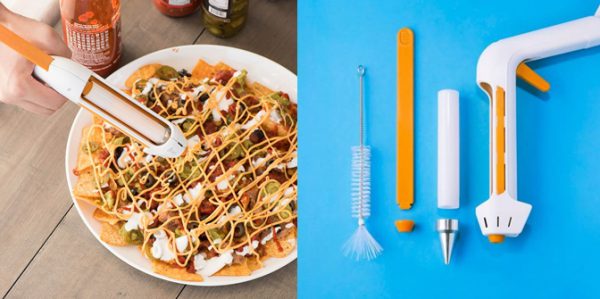 Where is it available?
This is the sad part for all non-Americans. So far the Fondoodler only ships within the US, that means you will need to contact your closest American friend right now. Hopefully it will be made available worldwide in the future.
What type of cheese can be used?
Any cheese that melts works great in the glue gun, American, cheddar, jack and so on. The product have of course also been tested and is certified as a product safe for food.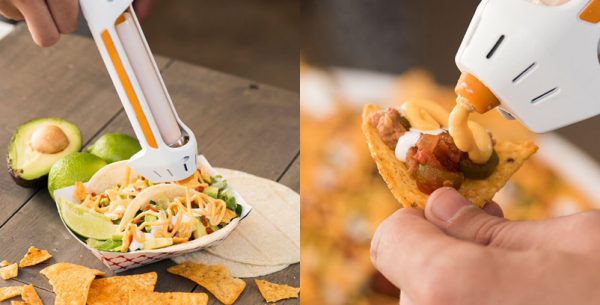 What can I do with it?
Well anything you normally can make or do with melted cheese. That usually mean dipping stuff in it or putting it on top of other stuff. But now you can make it more fun. As you can see by the photos here you can create some cool stuff as well.
For more on the Fondoodler and how to make sure you'll get one check out the website here.